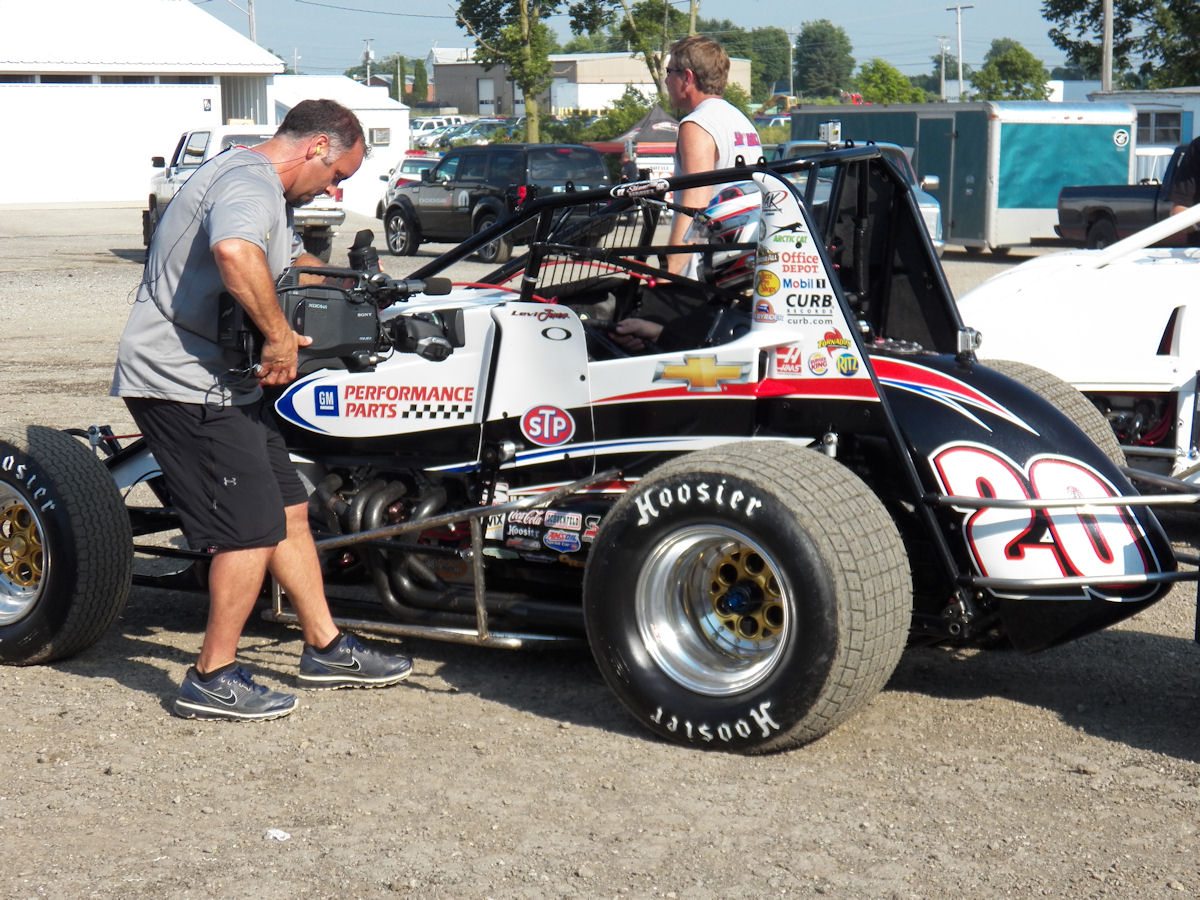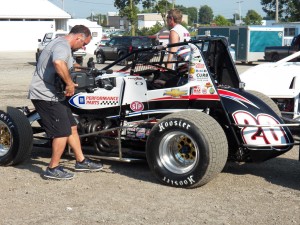 From Bob Baker
KNOXVILLE, IOWA (January 11, 2012) – Levi Jones of Olney, Illinois, today was named the 2011 "Driver of the Year" by the North American Non-Winged Sprint Car Poll voting panel of media members, promoters, sanctioning officials and manufacturers for the third time. The United States Auto Club (USAC) champion and 2005 and '09 "Driver of the Year" earned eleven (11) of the seventeen (17) first-place ballots cast in the year-end poll.
Those drivers ranked second through fifth, respectively, are Chris Windom of Illinois, USAC-California Racing Association (CRA) champion Mike Spencer of California, three-time "Driver of the Year" Jon Stanbrough of Indiana, and Hunter Schuerenberg of Missouri. Rounding out the 'top ten' drivers are Bryan Clauson, Damion Gardner, Nic Faas, King of Indiana Sprint Series (KISS) champion Dave Darland and Tracy Hines, respectively. Chris Windom captured four (4) first-place votes, while single nods went to Jon Stanbrough and Bryan Clauson. Interestingly, Ken Baldwin, car owner for Windom, will receive the 2011 non-winged sprint car "Team of the Year" award for his first time.
Kyle Larson of California will receive the "Wild Card Award" for his exciting non-winged sprint car performances in 2011. Due to a tie in voting, Sean Buckley of www.jackslash.com and Justin Zoch of FlatOut magazine will share the North American Non-Winged Sprint Car Poll's "Media Member of the Year" honors. Jim O'Connor of the Kokomo Speedway will earn the "Promoter of the Year" title for the first time.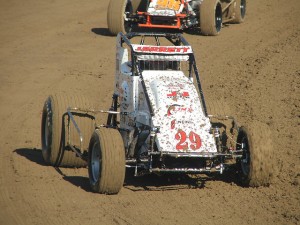 Logan Jarrett of Indiana will receive the 2011 North American Non-Winged Sprint Car Poll "Rookie of the Year" award from the voting panel. Due to another tie in voting, Jeff Claxton of Claxton Engines and John Godfrey of Spike Chassis will share the "Builder/Manufacturer of the Year" honors for 2011.
The North American Non-Winged Sprint Car Poll is an annual awards program of the National Sprint Car Hall of Fame & Museum Foundation, Inc., of Knoxville, Iowa. All awards will be distributed in the spring of 2012 at tracks throughout North America. The awards were announced on the second day of the Lucas Oil Chili Bowl Midget Nationals in Tulsa, Oklahoma.
Final 2011 North American Non-Winged Sprint Car Poll
rank, driver (first place votes), hometown, state/province, points
1., Levi Jones (11), Olney, IL, 1268
2., Chris Windom (4), Canton, IL, 925
3., Mike Spencer, Temecula, CA, 469
4., Jon Stanbrough (1), Jamestown, IN, 463
5., Hunter Schuerenberg, Sikeston, MO, 388
6., Bryan Clauson (1), Carmichael, CA, 264
7., Damion Gardner, Concord, CA, 224
8., Nic Faas, Huntington Beach, CA, 201
9., Dave Darland, Walton, IN, 200
10., Tracy Hines, New Castle, IN, 194
11., Brady Short, Bedford, CA, 103
12., Kyle Larson, Sacramento, CA, 76
13., Matt Mitchell, Yorba Linda, CA, 73
14., Justin Grant, Ione, CA, 67
15., Robert Ballou, Rocklin, CA, 38
tie, Brandon "Bud" Kaeding, Los Gatos, CA, 38
17., Coleman Gulick, Binghamton, NY, 34
18., Bobby East, Brownsburg, IN, 21
19., Casey Riggs, Shelbyville, IN, 18
20., Shane Cottle, Kokomo, IN, 17
tie, Casey Shuman, Tempe, AZ, 17
22., Brett Burdette, Milan, IN, 13
23., Tony Hunt, Inglewood, CA, 12
24., Ryan Bernal, Hollister, CA, 6
25., Brady Bacon, Broken Arrow, OK, 5
tie, Bobby Santos III, Franklin, MA, 5
tie, Austin Williams, Yorba Linda, CA, 5
Also receiving multiple votes: (none).