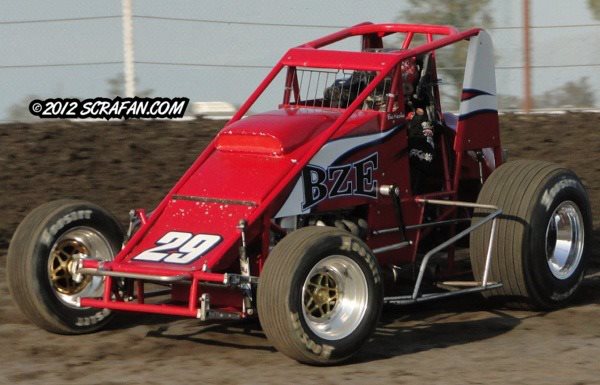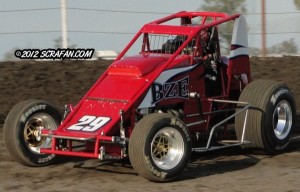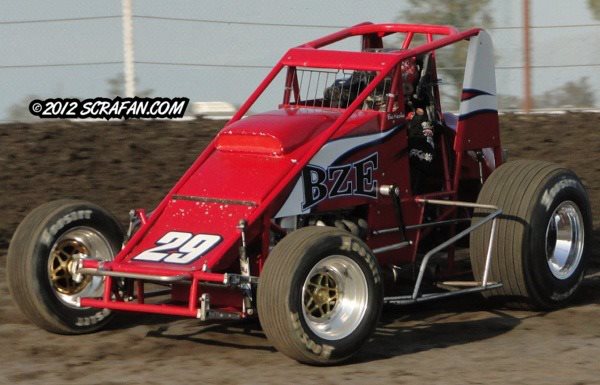 From Peterson Media
Though he didn't score any wins over the past week, Bud Kaeding still was solid in both his USAC Silver Crown pavement car, and his USAC West Coast 360 sprint car has he posted a pair of top-10's on two different sides of the country.
"We had an okay weekend," said Bud. "Okay in the fact that we had a couple of good finishes, but I think we should have had better finishes for sure."
Starting his weekend on Friday at the Iowa Speedway, Kaeding was aboard his Kaeding Performance/Alviso Rock/K&N Filters Silver Crown car for the 'Casey's General Store Challenge".
Timing in eighth quick for the 100-lapper, Kaeding worked his way forward early in the feature as he worked his way into the top-five.
Reaching the fourth spot towards the end of the feature, Kaeding then slowly began fading back in the field.
"I burnt the right front off, and started fading back, losing all the spots that I had gained.
At the finish Kaeding had fallen back to the seventh spot.
Traveling back to California for the USAC West Coast 360 event, Kaeding timed his BZE No.29 machine in fifth fastest in qualifications.
A third place finish in his heat, put the third generation driver on the pole for the 25-lap feature event, a starting spot that Kaeding is usually very tough from.
"We were way too tight as soon as the green flag dropped," Kaeding said. "We made a couple changes before the feature, and making a quick little hot-lap before we lined up, I knew we would be in trouble.
Sharing the front row with Ryan Bernal, the current point leader fell into second at the waving of the green as he wrestled his machine around the Santa Maria Speedway.
Losing several spots early, Kaeding would rally back to the fourth spot at the line.
Kaeding would like to thank Kaeding Performance, Sprint Car Innovations, Alviso Rock, BZE, Factory Kahne Shocks, Racing Optics, K&N Filters, Yak Graphics, ButlerBuilt, and Brown and Miller for their continued support
STAY CONNECTED: Stay connected with Bud by visiting www.budkaedingracing.com, www.facebook.com/budkaedingracing  or following @Bud_Kaeding on twitter.