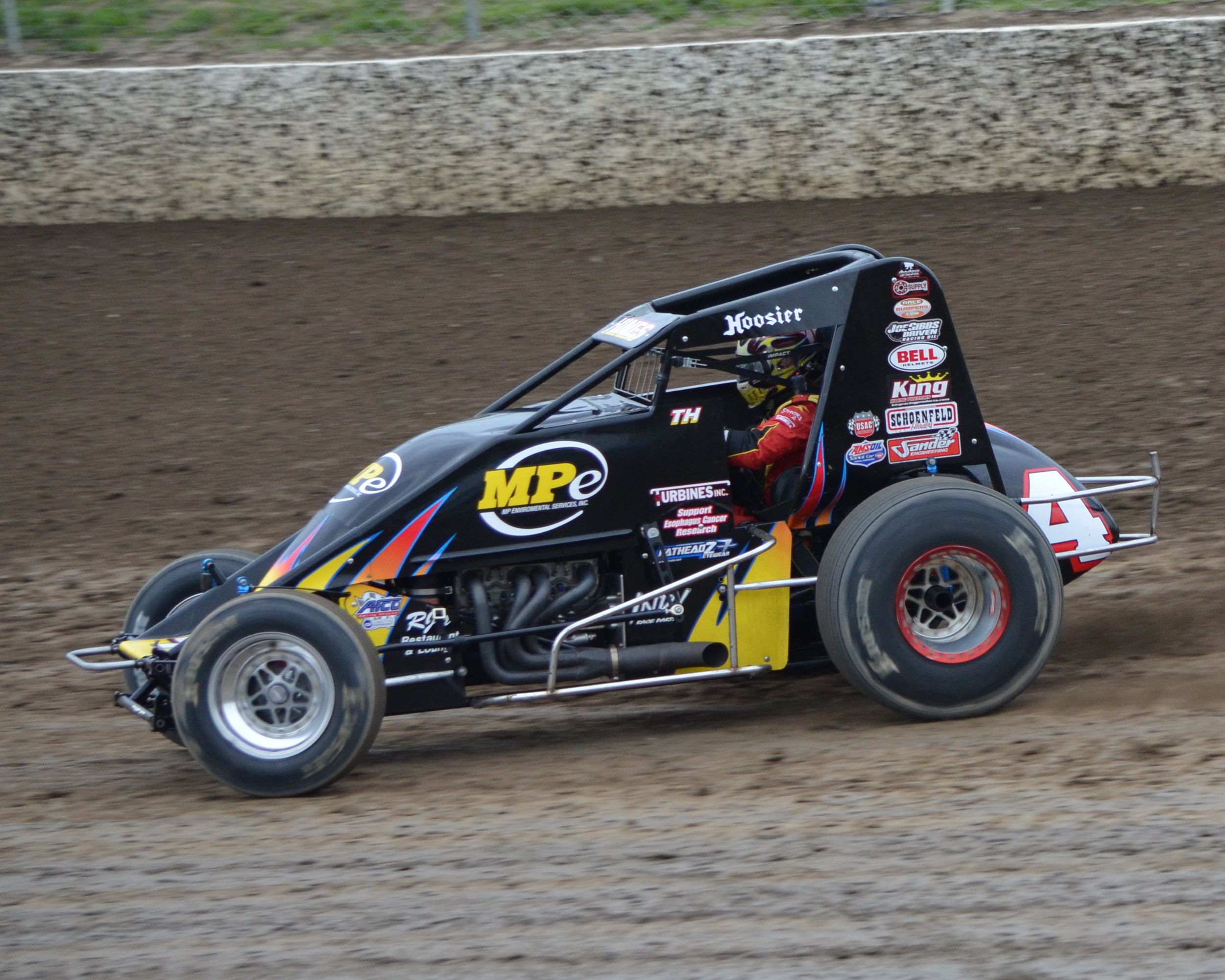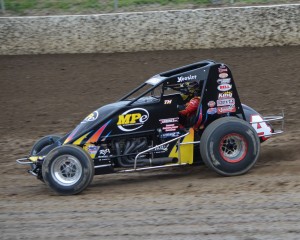 From Kevin Montgomery
Peoria, AZ — (December 20, 2012) —  Tracy Hines ended his Sprint Car season on a high note by earning podium finishes in both the Western World Championships and The Oval Nationals as well as finishing fourth in the highly contested USAC National Sprint Car championship and second in the USAC National Midgets. After a successful season Hines will head back to Arizona this January with hopes of starting 2013 in similar fashion at Canyon Speedway's Winter Challenge.
After winning three of six races at Winter Challenge 2012, Hines will return aboard the same MP Environmental Services/Schoenfeld Headers/Wesmar powered/Maxim that took him to Winter Challenge glory last January as well as the Western World podium in November. He will now set his sites on Canyon Speedway's 1/3-mile clay oval for six races over the course of nine days on January 25th, 26th, 27th, 30th February 1st and 2nd for the very first USAC Sprint Car events in 2013.
The 2013 Winter Challenge will feature top traditional Sprint Car drivers from around the country as the USAC Southwest Sprint Car Series faces off with the USAC West Coast Sprint Car Series while IMCA Modified aces converge in the valley of the sun for what is anticipated to be one of the largest racing events of 2013. More than $100,000 in "A" Feature money alone will be distributed over the course of the blockbuster event that kicks off with the $2,000 to win Winter Challenge opener and will conclude with the $5,000 to win finale on February 2nd.
Nearly 100 drivers from across America will be expected to take part in what will be one of the must see events of 2013 and will feature the Nations top teams all gunning for one of the richest payouts in the west.
Six day discounted tickets may be purchased in advance and ticket pricing/purchasing information can be found online at: http://www.canyonspeedwaypark.com/?page_id=12 or by calling the Canyon Speedway office at 602-258-7223
Complete Payout and race information can be found at:http://www.canyonspeedwaypark.com/wp-content/uploads/2011/03/Winter-Challenge-Flyer-Web3.pdf
Season and Suite Access Passes will allow race fans to get all the action at an unheard of low cost. Season Passes are on sale for only $199 and $149 for Seniors, Students and Military thus dropping admission prices to under $10 per event. Suite Access Passes will allow race fans the opportunity to enjoy the races from Canyon Speedways VIP Suites for only $249. A special pick 8 season pass is also available for fans that wish to choose their events for the year. Pick 8 regular season events for only $99.
Discounted regular season passes are available by calling the Canyon Speedway office at 602-258-7223. 2012 Season Ticket Packages can be viewed on line at http://www.canyonspeedwaypark.com/?page_id=796
Hotel Information can be found at: http://www.canyonspeedwaypark.com/fan-info/lodging/ or by calling the Holiday Inn Express at 623-853-1313
To keep up on all the latest news and happenings please sign up for Canyon Speedway E-News.  The track update registration can be found at the top of the home page: www.canyonspeedwaypark.com
The 2013 Canyon Speedway Winter Challenge Schedule can be previewed online at: http://www.canyonspeedwaypark.com/?page_id=6
Canyon Speedway Park is located in North Peoria off Lake Pleasant Parkway, then 1.3 miles West on Carefree Highway. For more information please, contact the track at 602-258-RACE(7223) or additional information regarding Canyon Speedway Park can be found at www.canyonspeedwaypark.com