Veal Chops WSS Field at Speedway City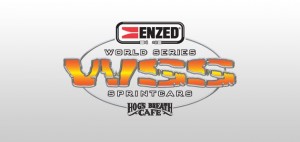 Virginia, AU — (February 8, 2014) — Jamie Veal won the World Series Sprintcars feature on Saturday at Speedway City.  Steven Lines, James McFadden, Luke Dillon, and Jamie Maiolo rounded out the top five.
Feature: 1. Jamie Veal, 2. Steven Lines, 3. James McFadden, 4. Luke Dillon, 5. Jamie Maiolo, 6. Dave Murcott, 7. Steven Caruso, 8. Dylan Jenkin, 9. Brendan Guerin, 10. Jackson Delamont, 11. Ryan Jones, 12. Shane Stewart.  DNS:  DNF:  Brent Aprile, Daniel Pestka, Robbie Farr, Micheal Burford, Hayden Pitt, Jamie Maiolo, Brad Keller, Jamie Cobby.