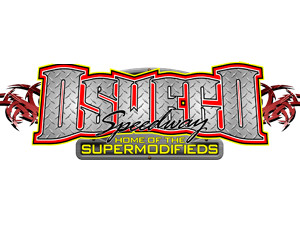 By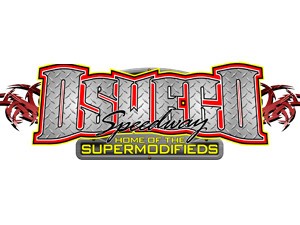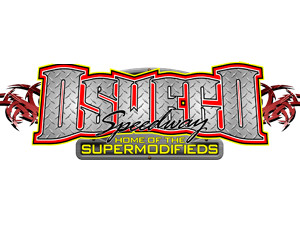 Dan Kapuscinski
OSWEGO, NY (June 16, 2015) – When Budweiser Classic Week opens at Oswego Speedway on Wednesday, September 2, the familiar pairing of Joey Payne and Strong Racing will be well on their way in preparing to take on the world's greatest Supermodified event, the Budweiser International Classic 200.
After spending a full season away from the 'Steel Palace' with their own equipment, Strong Racing will return later this summer with their former pilot Payne at the controls of the revamped No. 99 Supermodified.
Payne, who drove to a feature win at Oswego in 2014 as well as a brand new Speedway track record driving for Graham Racing, lost his ride with the Graham team just prior to this season, leaving the door open to make a return to the full-fledged Strong operation prior to Classic.
"This will most likely be my last Classic," said Payne.  "It has been a long haul for 31 years of fierce racing, but I am really enjoying my weekends off and seeing my kids' race.  We're looking for any sponsors and supporters to help in this effort."
From 2009 to 2011, Payne finished in the top six of the Supermodified driver's standings behind the wheel of the Strong No. 99, driving to two main event victories as well as back to back runner-up championship finishes.
In 2008, Payne drove the Strong machine to a fifth place finish in the International Classic.
"We're bringing the band back," said a Strong Racing statement, released on Monday.  "Pat (Strong) is working hard on making some changes to the car, including building a new body and tail wing.  Watch for us sometime this summer with Pat, the crew, and our good friend Joey Payne."
Strong Racing has been an avid supporter of Oswego Speedway for several years with drivers such as Jerry Curran, Jennifer Chesbro, Gary Morton, Lou Cicconi, Pat Lavery, Michael Barnes, and Payne at the wheel.
A Strong Racing machine most recently visited victory lane on August 11, 2013 with Barnes running to victory over Dave Gruel and Randy Ritskes.
Oswego Speedway returns to action on Saturday, June 20 with Novelis Supermodified Twin 35 main events presented by Burke's Do-It-Best Home Centers and A&P Auto Parts.
The night will also feature the first driver autograph session of the season.
Pit gates will open Saturday at 2 p.m., with grandstand gates opening at 3:30 p.m.  The autograph session will begin at approximately 5 p.m., with Supermodified heat racing going green at 6:30 p.m.
For more information on Oswego Speedway visit online at www.oswegospeedway.com, follow on Twitter @OswegoSpeedway, or like on Facebook at facebook.com/OswegoSpeedway.
About Oswego Speedway: Oswego Speedway, a sports entertainment company, is a 5/8 mile semi-banked pavement racing oval located off the shores of Lake Ontario in scenic Oswego, NY. Oswego Speedway has been a continuously run weekly racing venue since August, 1951. The premier open-wheel pavement short track cars in the world, Supermodifieds, run weekly at Oswego Speedway making Oswego the only weekly Supermodified racing venue in the world. The Small Block Supermodifieds accompany the full blown Supers on a weekly Saturday night schedule which runs from May through September. Oswego Speedway is mentioned in racing circles as the "Indy of the East," as no fewer than a dozen past and present competitors have competed at the famed Indianapolis Motor Speedway including Mario Andretti, arguably the greatest driver of all time, two-time Indy 500 champion Gordon Johncock, along with former International Classic Champions Bentley Warren, Joe Gosek, and Davey Hamilton.