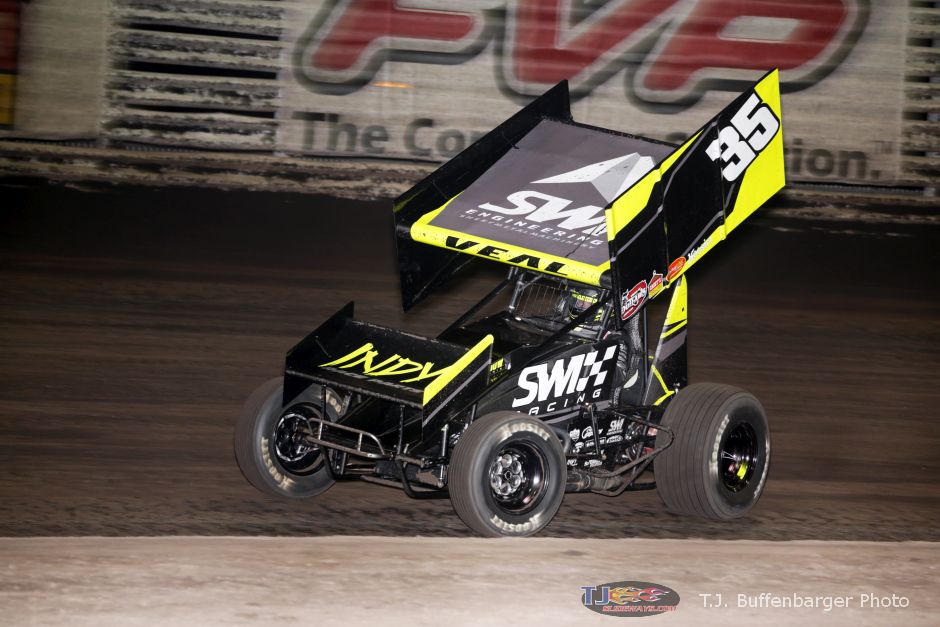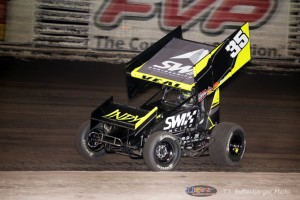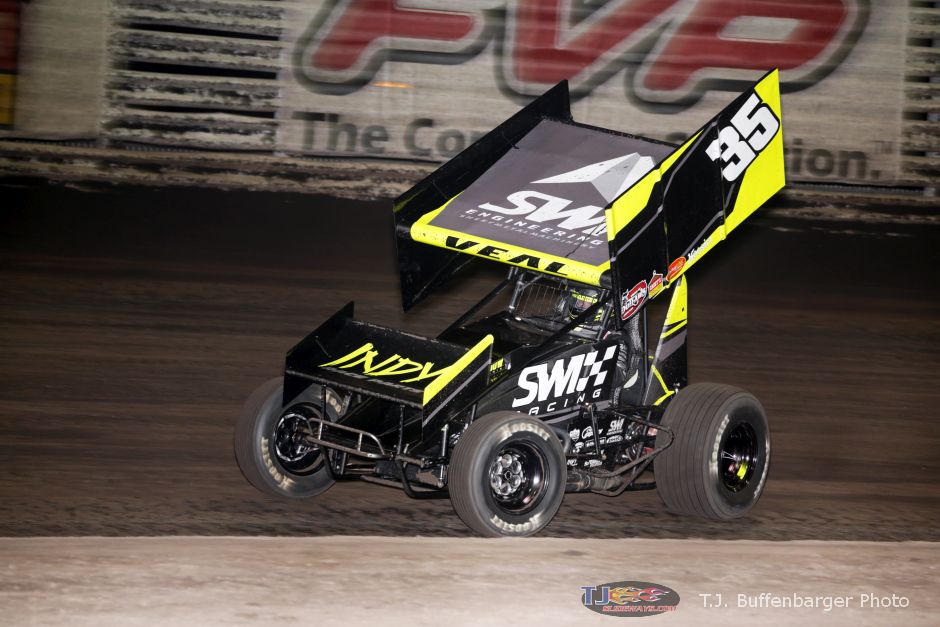 By T.J. Buffenbarger
Several sprint car teams in Australia over the weekend put their dedication to the test competing at Archerfield Speedway Saturday and Brisbane and Valvoline Raceway near Sydney on Sunday. This might seem like a typical two day weekend for most race teams. The difference in this case is Archerfield and Sydney Speedways are separated by 913 Kilometers (567 miles).
Brad Sweet, Brooke Tatnell, Kerry Madsen, James McFadden, Jamie Veal, and a handful of other race teams made the trip down the coast following Saturday night's World Series Sprintcars event to compete in an event that was rescheduled for Sunday at Sydney.
Veal's crew chief Glen Beaton explained the trip was a grind for all of the teams.
"We had two people driving and it was close to 11 hours and we used two drivers," said Beaton on Monday morning. "It was close to 11 hours plus we lost an hour due to the time change."
Of the teams making the marathon run up to Sydney it paid off best of Sweet, picking up the feature victory. Four of the top five drivers, Sweet, Madsen McFadden, and Tatnell, competed at Brisbane the previous night. Veal finished in seventh.
The trip was a lot of highway driving, but also included a good amount of two lane driving as well. For Beaton it was just another weekend during Australia's busiest time of the sprint car season leading into the Grand Annual Sprintcar Classic a week and a half at Premier Speedway.
This run was just the start of a busy two weeks leading into the Classic for Beaton as their team begins preparation for Australian's equivalent of the Knoxville Nationals.
"We are actually doing a 12 hour run after (the Sydney event) and headed back to our shop, then making another 12 hour run back up to Sydney on Thursday."
Notebook:
While teams in Australia ramp up for the classic focus stateside is on the upcoming 30th Annual Chili Bowl Nationals at the River Spirit Exposition Center in Tulsa, OK. Practice takes place this morning with the first preliminary night slated for Tuesday. Monday's morning's practice groups can be found here. Live coverage is available via PPV from our friends over at RacinBoys.com up through Saturday's live broadcast on MavTV and LucasOilRacing.tv.
I have lost track of how many racing schedules I have inputted over the past three days into our 2016 calendar, but it's worth taking a look at. MOWA, both POWRi tours, Auto Value Super Sprints, and others

One surprise that popped up on a schedule over the past week was the Wingless Auto Racing sprint cars booking two shows at Belle-Clair Speedway in Belleville, IL. War will take to the tight confines of Belle-Clair on April 15th and July 8th. This is WAR's first season under the management of Casey Shuman, who seem to be making a splash in his first off season of series management. Under Shuman's leadership this off season the WAR series appears to be trending upwards.

Anther surprise was the addition of non-wing sprint cars to the Memorial Cup weekend featuring the NRA Sprint Invaders. That great doubleheader will take place on May 28th as the second of a three night stand for the NRA sprint cars.

One conflict Michigan race fans will be dealing with again this year is the booking of the Auto Value Super Sprints the same weekend as the Kings Royal. AVSS is down to one race this season at Kalamazoo Speedway, which is one of the best venues to see pavement sprint cars compete in the country. However the second largest sprint car event in the world is taking place just three hours away and always draws a lot of sprint car fans from the Great Lakes State. While Kalamazoo has run on this date before, it will be worth noting what kind of impact the expansion of the Royal to three nights might have on that Kalamazoo date.
Last week Mike Mallett from DirtTrackDigest.com came on our podcast to discuss the Winter Heat Sprint Car Showdown, but we touched on Super Dirt Week and the Moody Mile. Mallett was present to see the destruction of the grandstand at the New York State Fairgrounds (See here on Periscope), officially ending the racing era at the Moody Mile.
When the Engine Pro Sprints on Dirt and Great Lakes Sprint Series announce schedules in the next month or so look for both series to have approximately the same number of races in 2016. Unless something drastic changes in the next few weeks I expect both series to have about the same amount of races next year. Look for coverage of both series throughout the 2016 season on TJSlideways.com.
When Attica Raceway Park announced the addition of the Dirt Classic and BOSS programs to this year's schedule it culminated into several years of effort by all of the parties involved. Aaron Fry explained in one of our podcasts his persistence of getting into Attica while the Dirt Classic had been bantered about for a couple of season before finally coming to fruition this season. Often times big races of schedule changes like these start years in advance, but only appear after persistence by all the parties involved behind the scenes. Kudos to all involved on getting this completed.