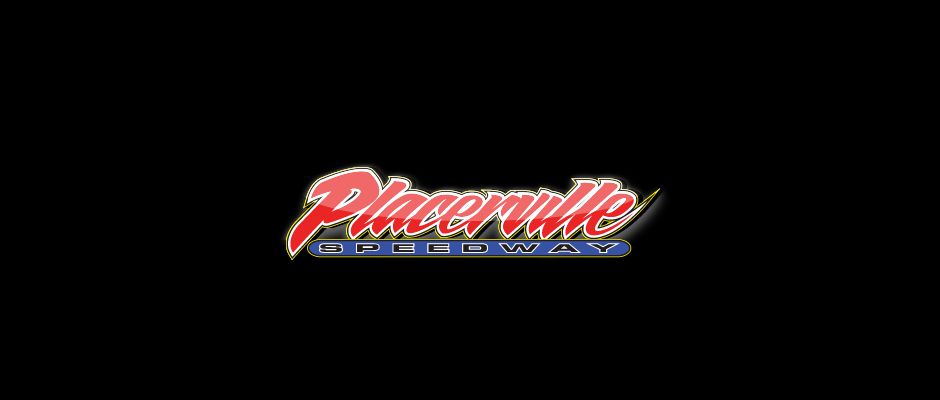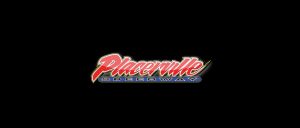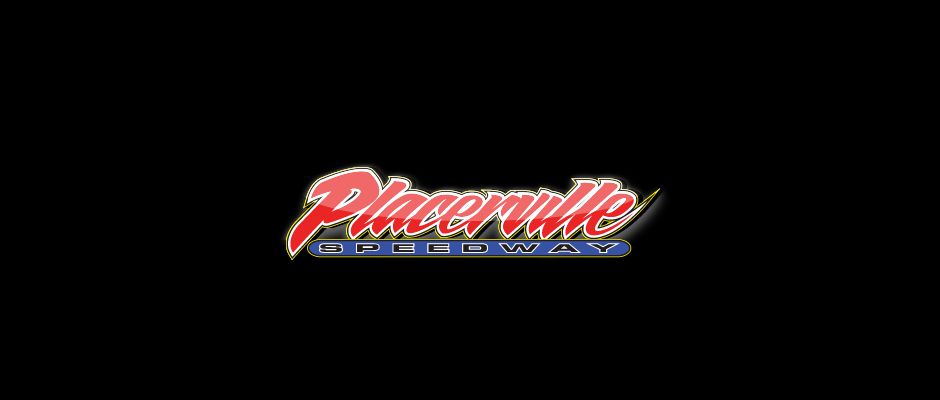 By Brad Kennedy
Placerville, CA (August 27)…74 cars signed into the Placerville Speedway with hopes of putting their name on the tribute to Al Hinds win list on Saturday night, as the weekly Red Hawk Casino Championship season drew to a close.
23 Thompson's Auto Center Winged 360 Sprint Cars signed into the pits for the season finale. Andy Forsberg and Michael Kofoid led the field to the green flag for the night's Tribute to Al Hinds Feature. Forsberg quickly jumped to the lead as Kofoid dropped to second, which he maintained until he lost power on lap 2, bringing out the caution.
When the race resumed, Forsberg continued to lead, while points leader Mason Moore and defending track champion Greg Decaires held down second and third, respectively. DeCaires held onto third until hitting the turn 2 berm too hard, forcing him pit side with front end problems.
Forsberg dominated the field and went on to win, while Moore held on for second to earn his first career Red Hawk Casino Championship. Third place went to Steven Tiner, while Andy Gregg and Jake Morgan rounded out the top five.
"The track did not turn out the way I thought it would," Forsberg said in the winner's circle. "I like to stomp and steer and drive wide open, but when it started to slick off, I had to race smart. Just happy to get the win."
"I finally got my first title," newly crowned track champion Mason Moore said following the race. "The sponsors and people that support this team are amazing and this F&F Racing #X1 team has had the best car here at Placerville for a long time. Glad I was able to get them another title," he added.
Matt Barber earned the ADCO Driveline and Exhaust Fast Time bonus in qualifying, while heat race wins went to Michael Kofoid, Greg DeCaires, and Kirt Organ. Colton Hardy's run from his 16th starting spot earned him the AL Driveline Hard Charger bonus for improving 10 positions in the night's feature event.
21 Jay's Mobile Welding and Fabrication Pure Stocks showed up for championship night. Dan Jinkerson and Cory Eaton set the pace for the 20 lap main event when Jinkerson quickly jumped out front looking for his 6th win of the season, while Orville Owens charged forward from his 5th starting spot and quickly moved to second.
Owens and Jinkerson ran side by side for five straight laps until Jinkerson jumped the turn four cushion, giving Owens the lead on lap 10. The following lap, Jinkerson retook the lead, but Owens drove back by Jinkerson on lap 12 to maintain the lead. On lap 13, Owens and lapped car Jay Bryant made contact ripping Owens' right rear corner panel up. Despite the damage, Owens maintained his lead until he pulled off the track with only three laps to go. Dan Jinkerson once again inherited the lead and went on to post the victory over Russ Murphy, and Scott Grunert. With his 4th place finish, Nick Baldwin secured the Red Hawk Casino Points title. Travis Emery rounded out the top five.
Jinkerson, Corey Eaton and Rick Grunert, won the three heat races earlier in the evening, while Dan Dias won the RMI Hard Charger bonus by improving from his 19th starting position to finish 8th.
"Orville (Owens) had the faster car tonight but his misfortune was our good fortune," Jinkerson explained in victory lane. "Lapped traffic has cost me a couple wins this year, but it's part of racing. We will take it."
Joining Jinkerson on the front stretch was the 2016 speedway champion, Nick Baldwin. "I would have liked to win more races this season but we were consistent all year and I love the track," Baldwin said proudly. "It took most of the season to figure out why my motor wouldn't take off on restarts, but we finally found the issue, and now here we are in August as champions."
14 Domco Plumbing Limited Late Models entered Saturday to duel it out for 20 laps. Matt Michelli and Ray Trimble paced the field to green as the two battled for the lead with Trimble getting the advantage. Michelli found his stride up on the cushion to squeeze by Trimble at the line to lead lap 8. The two continue to race hard side by side as they jockeyed back and forth for numerous laps.
In the end, the race came down to the wire as Michelli beat Trimble to the line by a half car length to win. Third at the line was Wayne Trimble over Tom Tilford and Paul Gugleimoni. Meanwhile, Eddie Gardner came home in sixth, which secured him his first Red Hawk Casino Points championship. Heat race wins went to Matt Michelli and Ray Trimble. Trimble also won the RMI Hard Charger Bonus by moving from 7th to 3rd.
"Ray (Trimble) is a class act and a great driver," Michelli explained after the race. "To race that hard for that long and never touch was awesome."
Eddie Gardner was crowned as champion on Saturday night, after a very consistent season. "I wish we could have won this year, but we ran solid every night and that's what it takes to win the overall deal," Gardner stated in a post race interview. "We picked up a new car, and I am looking forward to getting it together to run here again next season. I hope to deliver again with a title next year," Gardner said with confidence.
For the eighth time in 2016 the BCRA Midget Lites made the voyage to the Placerville Speedway with 17 cars signing into the pit area. Heat race winners Scotty Males and Danika Jo Parker led the field to green, as the veteran Males quickly snagged the lead and checked out from the field. Third placer starter Greg DeCaires V moved into second, but his charge would end short as he made contact with the turn four wall bending his race car. Fortunately DeCaires walked away uninjured.
When the race resumed, Males again pulled away until lap traffic played a factor late in the going. On lap 17, Kyle Offill who started seventh drove by Males off of turn four to claim the lead. A lap later. Males returned the favor by completing the same move with only two laps to go. Offill again showed his hand off of turn two but the momentum was not quite there for the young talent as they headed into turn three for the final time. Offill used the bottom of the track to sneak by off of turn four to claim his fourth win of 2016 at the speedway with Males coming home second, followed by Craig Dillard, Hunter Kinney, and Scott Kinney to round out the top five.
"I just kept digging and stayed patient," Offill said in his post race interview. "I knew if I didn't force the issue with traffic and I paced myself, I would be a factor and it worked out at the end."
Placerville Speedway will return to action on September 24 with the third visit of the year by the King of the West Series to the El Dorado County Fairgrounds.
For complete details of the 2016 Red Hawk Casino Championship Racing Season, visit Placerville Speedway's official website at www.placervillespeedway.com.
Join over 8000 followers of Placerville Speedway on Facebook, where you can interact with fellow fans, drivers, and staff. You can also find Placerville Speedway on Twitter for schedule updates and more by following us @pvillespeedway. In addition, Placerville Speedway is also on Instagram. Please follow us @PvilleSpeedway.
Placerville Speedway is located on the El Dorado County Fairgrounds at 100 Placerville Drive in Placerville. The racing facility is operated by Russell Motorsports Incorporated, which can be reached at the track business office at 530-344-7592.