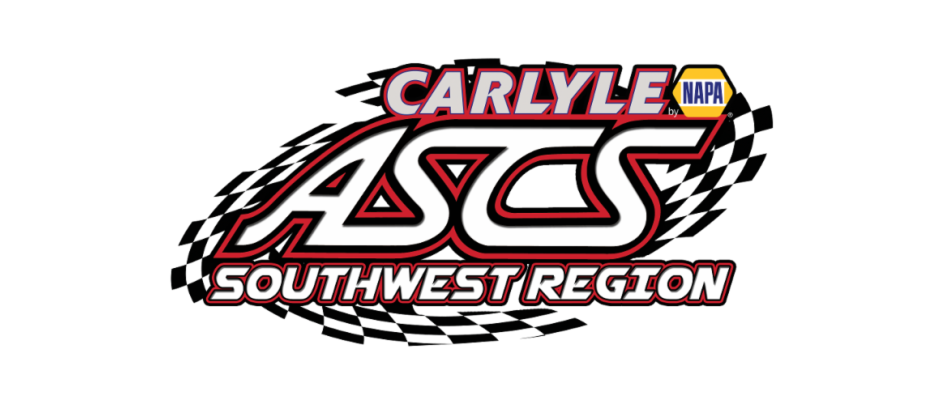 From Bryan Hulbert
QUEEN CREEK, Ariz. (September 10, 2016) — The inaugural Lealand McSpadden Classic had nearly everything you could ask for as Arizona's Billy Chester III found his way to the top of the podium for the second time in his career with the Carlyle Tools ASCS Southwest Region at the Arizona Speedway on Saturday night.
Gridding the field eighth, Chester advanced towards the front with haste; moving to the runner-up spot on Lap 9. Giving chase to Josh Shipley, who was in his first ASCS Winged appearance in the Verville owned No. 01jr, a slight spin would advance Chester to the lead with five laps to run.
Earning the night's $2,000 top prize, Chester was followed to the line by Bob Ream, Jr. who closed to within 25 point of Rick Ziehl in the season's championship battle as Rick was unable to start in Saturday's A-Feature.
The bronze position went to Colton Hardy who rocketed to the front from 15th. Alex Pettas and Jesse Baker made up the top-five.
Matt Rossi walked away with a sixth place showing with Lance Norick seventh. From 13th, Jeff Slinkard came up to eighth with James Aragon and Casey Buckman completing the top-ten.
Arizona Speedway bound once again, the Carlyle Tools ASCS Southwest Region returns to the Queen Creek oval on September 24. For continued updates on the Carlyle Tools ASCS Southwest Region, log onto http://www.ascsracing.com.
Race Results:
ASCS Southwest Region
Arizona Speedway – Queen Creek, Ariz.
Lealand McSpadden Classic
Saturday, September 10, 2016
Car Count: 21
Heat 1 (8 Laps): 1. 90-Lance Norick; 2. 8-Bob Ream Jr; 3. 32B-Brian Hosford; 4. 02-Matt Rossi; 5. 74-Colton Hardy; 6. 17K-Kyle Danielson; (DNS) 29-Darrell Sickles
Heat 2 (8 Laps): 1. 75X-J.T. Imperial; 2. 4U-James Aragon; 3. 5C-Billy Chester III; 4.
91-Casey Buckman; 5. 14USA-Jeff Slinkard; 6. 55-Brent McKee; 7. 9-Ryan Linder
Heat 3 (8 Laps): 1. 2-Alex Pettas; 2. 22B-Jesse Baker; 3. 01JR-Josh Shipley; 4. 14-Cody Sickles; 5. 01-Kaylene Verville; 6. 20Z-Rick Ziehl; (DNS) 22-Mike Rux Jr
A Feature (25 Laps): 1. 5C-Billy Chester III[8]; 2. 8-Bob Ream Jr[5]; 3. 74-Colton Hardy[15]; 4. 2-Alex Pettas[3]; 5. 22B-Jesse Baker[2]; 6. 02-Matt Rossi[9]; 7. 90-Lance Norick[4]; 8. 14USA-Jeff Slinkard[13]; 9. 4U-James Aragon[7]; 10. 91-Casey Buckman[11]; 11. 32B-Brian Hosford[10]; 12. 14-Cody Sickles[12]; 13. 17K-Kyle Danielson[16]; 14. 55-Brent McKee[18]; 15. 01JR-Josh Shipley[1]; 16. 75X-J.T. Imperial[6]; 17. 01-Kaylene Verville[14]; 18. 29-Darrell Sickles[20]; 19. 9-Ryan Linder[19]; (DNS) 20Z-Rick Ziehl; (DNS) 22-Mike Rux Jr