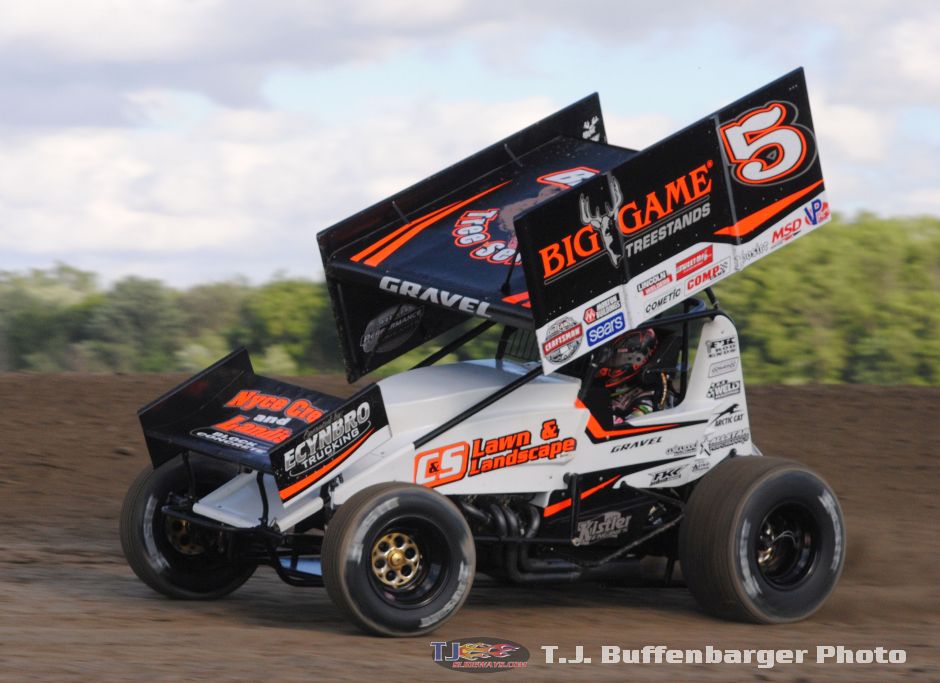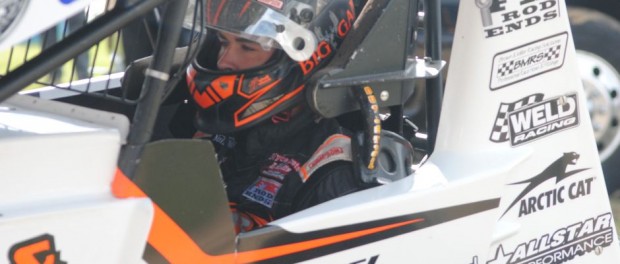 From CJB Motorports
CARLISLE, Penn. (September 12, 2016) – CJB Motorsports is proud to announce that Mainstream Holdings, L.L.C., which owns brands such as Big Game Treestands and Muddy Outdoors, has agreed to continue their primary sponsorship of the #5 machine driven by David Gravel into the 2017 and 2018 seasons.
"It was around this time last year that we were fortunate enough to get partnered up with Tod Quiring and his staff at Mainstream Holdings L.L.C.," said team owners, Chad & Jenn Clemens. "Since then, they have been fantastic folks to work with as we have grown CJB Motorsports. With David Gravel coming on board with us this year and Sammy Swindell helping us out in a second car, we have experienced our most successful year yet. We've been to victory lane a total of 11 times with even more races to go to add to that total. Most importantly, we've been able to work with Tod to help grow the Big Game Treestands and Muddy brands. We greatly appreciate his vote of confidence in our race team with this agreement. This will allow our team to continue to chase its goals of winning our sports crown jewel events as well as a World of Outlaws Craftsman Sprint Car Series title."
Mainstream Holdings L.L.C. is based out of Windom, Minn. and is involved with various sprint car teams, tracks and series throughout the nation.
"All of us here at Mainstream Holdings are excited to continue our relationship with CJB Motorsports," said Tod Quiring, Owner of Mainstream Holdings. "They've proven that they are one of the teams to beat out on the World of Outlaws Craftsman Sprint Car Series circuit, night in and night out. We believe that this provides excellent nationwide exposure for our Muddy brand. We are very excited to have David Gravel in the GoMuddy.com backed #5 sprint car."
As the team begins to look forward to 2017, plans are already in motion. The #1 team of Sammy Swindell, having fulfilled its' organizational goals, will cease.
"When we started our second car with Sammy, we had some very clear goals that we wanted to accomplish, from a performance and organizational stand point," said Clemens. "Sammy Swindell is a legend in our sport and he came in and helped us out in several areas of our team. We had planned to run 40-50 races this season with him behind the wheel of our CJB machines. We ended up right in that range when it was all said and done. We also visited victory lane five times with Sammy, which are memories that we will cherish. We sincerely appreciate what Sammy brought to our team including his ideas and guidance. Since we have fulfilled our goals with the #1 team, we've decided to move back to a one car operation as we focus all of our resources into winning the our sports biggest races and a World of Outlaws title."
Swindell, the cagey veteran from Germantown, Tenn., was happy to be a part of the team.
"I want to thank CJB for an excellent season," said Swindell. "I had a lot of fun and it turned out to be a good year. We changed some things around and what not. Overall, we had some good guys and I want to thank them for all that they did."
More announcements regarding the 2017 season will be made at a later date.