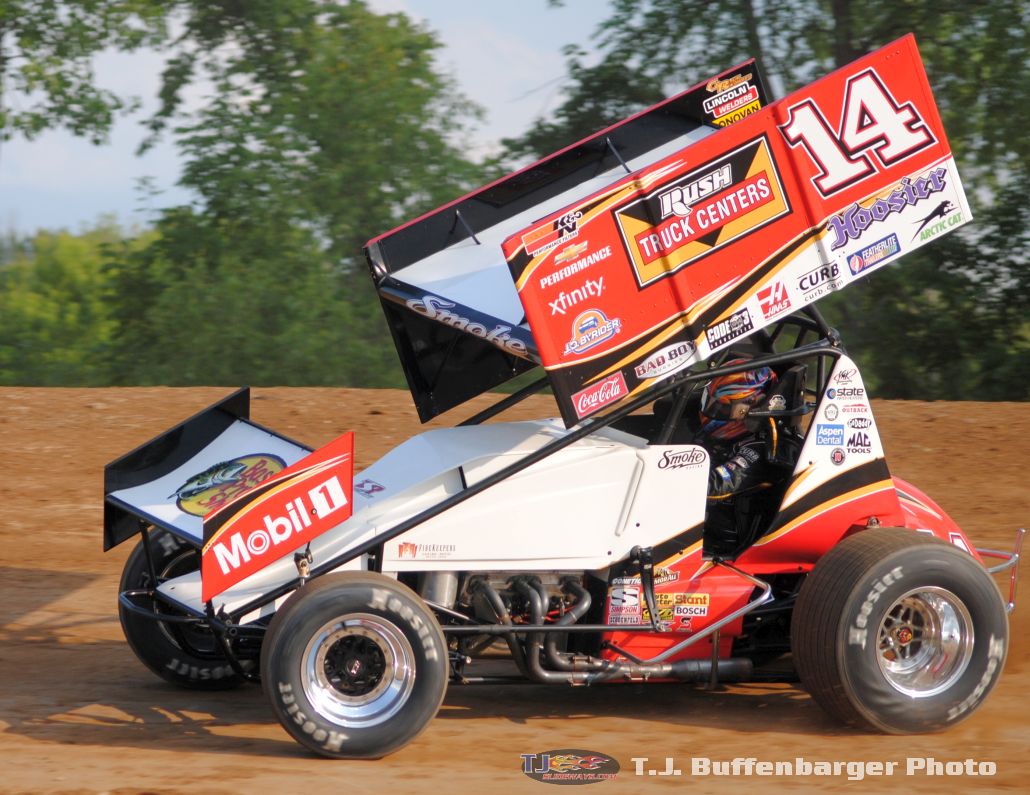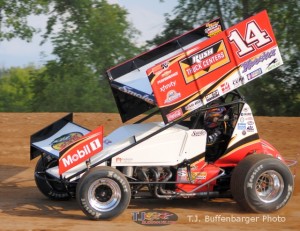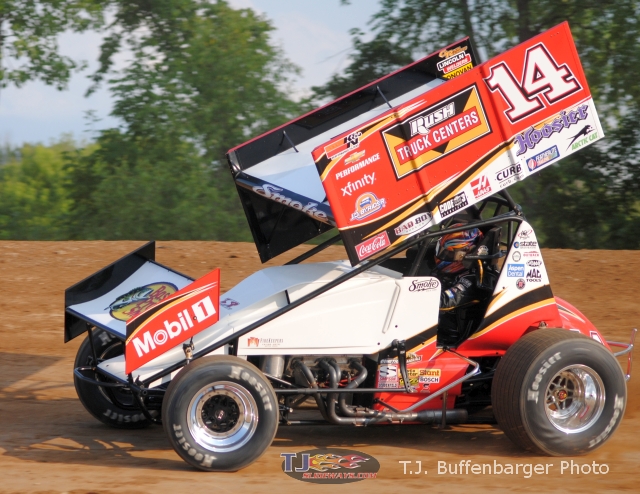 By T.J. Buffenbarger
You say goodbye, I say hello…
Flip to any NASCAR media outlet and you are likely to see a farewell article to Tony Stewart. While I could go on about the racing accomplishments of Stewart inside and outside of NASCAR, his growing empire of racing businesses, and the ups and downs of his life the past several years in a heartfelt farewell.
The great thing is I don't have to do that.
After his NASCAR driving farewell at Homestead Miami Speedway Stewart will still own race tracks, race teams, and series in our target market. While my interactions with Stewart are purely professional based and generally in short bursts it will be good to have him around more, and not in such a rushed state of having to worry about getting back to his day job.
I'm curious to see what the post NASCAR world of Tony Stewart looks like from a racing perspective. How often will he actually get behind the wheel and where will it be? What does the "bucket list" of races look like? All of these will be a fascinating story to tell all of you next season.
One thing I can safely say is Stewart's NASCAR farewell is far from the end of his life's story. If Stewart's experience is anything like other retirees I know the best is yet to come.
Its…so…quiet…?
Right now the sprint car world is much like a duck paddling through water. What we can see is calm, almost quiet at the moment. Under the water feet are moving a furious pace getting the duck to its desired location
With the Performance Racing Industry show just around the corner people in all corners of the racing industry are working to finalize plans so they have something to show while circulating at the show. While PRI has been the platform a lot of the major series use to launch their schedules for the upcoming season, I always felt it made more sense to release the schedule before the show so there is time to read it over and create more meaningful dialog about the upcoming campaign.
One thing fans should keep in mind as we prepare to see a sudden flurry of schedule releases after Thanksgiving, is the track promoters various series work with are not all on the same time table. Some tracks want their schedules done early, others wait until the last moment to sign contracts. Often times the dates for some of the larger series need to be ironed out before regional and local events can be booked.
It never fails every winter we start getting complaints about various local and regional series schedules not being available. It's not that the series don't want to give you a schedule, they just want to present you with an accurate one.
On the driver/team side of things going to PRI with a plan is everyone's goal. It's not uncommon to see deals ironed out at the show. With free agents like Danny Lasoski and Dale Blaney in a market where car owners shrink in numbers each season having something put together before the show is imperative.
It might be quiet, but I'm still working…
The new front page layout is the most obvious of things that I've been up to during "Codevember" getting ready for the 2017 season. The other big project has been creating a more manageable statistics section for us to maintain and share with you. The plan is to add a few more of the major series and track champions into that section along with a handful of other major events. While we have some stats that are much more granular, it becomes too time consuming to publish and maintain all of them.
For the most part though all of the technical aspects of getting ready for next season are done. All that is left is some paperwork and preparing to give you an even better, more efficient product for 2017.
Other notes…
The Tri-State Race Saver series is no longer in existence. In its place the Mid-Atlantic Sprint Series is now in existence.
The track formerly known as USA Raceway in Tucson, Arizona is now known as Wildcat Raceway and is ready for weekly racing in 2017 after sitting dormant for a couple of season. Some form of non-wing sprint car racing appears to be on the weekly docket for next year, and could be of the crate engine variety.
Chili Bowl on lucasoil.tv again for Saturday's portion of the program. The preliminaries and early portion of Saturday will still be available for viewing from our friends over at RacinBoys.com.
The Fremont Attica Sprint Title banquet is slated for December 3rd at the Fremont American Legion. Deadline for ticket orders is November 30th.