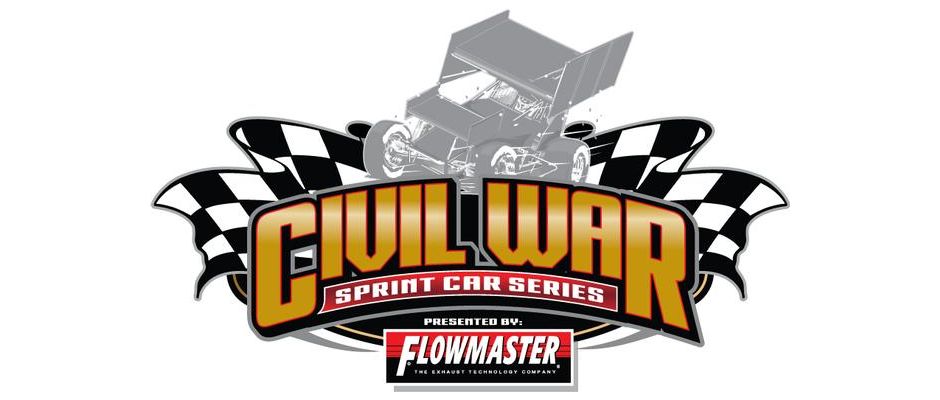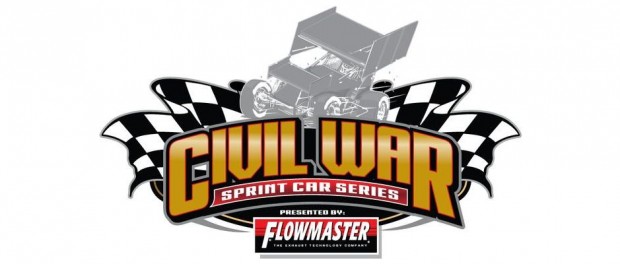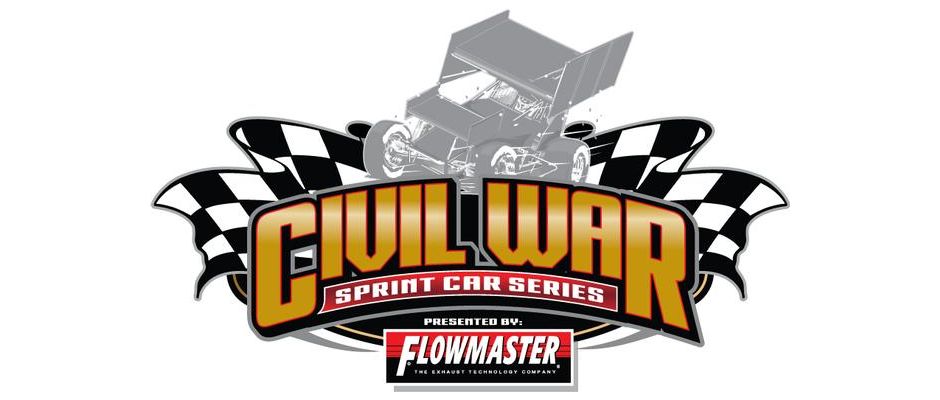 From Peterson Media
APTOS, Cal. (January 6, 2017) — With the schedule for the 27th season of the Civil War Series presented by Flowmaster getting released on New Years Eve, the Prentice Motorsports Group announces a payout structure change for the 2017 season.
"We have worked really hard to put out a schedule that we feel our teams and fans will support in 2017, and are excited with what we were able to do with our nightly pay out," PMG President, John Prentice said. "We have some great races on our schedule that offer up a nice chunk to the winner, and we are excited to offer $400 to start the feature on a nightly basis at all of our races."
The 27th season of touring 360ci action will get underway on March 11th when the series takes top billing in the annual Silver Cup that is held at Silver Dollar Speedway in Chico, CA. This event will offer up $4000 to the winner and will mark the first of four events at the north state facility with the others coming on March 23rd, May 29th during the Silver Dollar Fair, and the highly popular Wednesday night show to open up the Gold Cup Race of Champions on September 6th.
After Mother Nature forced the cancelation of the first series visit to Thunderbowl Raceway in Tulare, CA back in 2015, 2017 will see two events at the high-banked Central Valley speedway with the first coming on Friday April 21st during the $4000-to-win Peter Murphy Classic, and the second coming on July 22nd.
Marysville Raceway will host two events this year with the $3000-to-win Mel Hall Memorial going freen on May 27th, and the final trip coming over the 4th of July weekend on July 1st.
Ocean Speedway is again on the schedule for two Civil War Series presented by Flowmaster events as the ¼ mile facility hosts the Howard Kaeding Classic on Friday July 14th and the $5000-to-win Johnny Key Classic on August 19th.
November 4th proves to be another special night as the series will take part in the 34th Annual Tribute to GP in what is billed to be a battle of epic proportions to end the season at Stockton Dirt Track.
In 2017 there will be no pill draw fee for the Civil War Series, and there is no mandatory number of races to attend to be included in the final point pay out with the Top-10 in points earning at least $1000.
2017 Civil War Series Nightly Payout-
1. $2500
2. $1400
3. $1100
4. $800
5. $725
6. $600
7. $550
8. $500
9. $475
10. $450
11. $425
12. $400
13. $400
14. $400
15. $400
16. $400
17. $400
18. $400
19. $400
20. $400
21. $400
22. $400
B- Main
7. $150
8. $75
9 and beyond $50
2017 Point Pay Out
1. $6000
2. $3000
3. $2000
4. $1500
5. $1000
6. $1000
7. $1000
8. $1000
9. $1000
10. $1000
2017 Civil War Series presented by Flowmaster Schedule
3/11 Silver Dollar Speedway- Silver Cup $4000 to win!
3/31 Silver Dollar Speedway
4/21 Thunderbowl Raceway- Peter Murphy Classic $4000 to win!
5/27 Marysville Raceway- Mel Hall Memorial $3000 to win!
5/28 Silver Dollar Speedway- Fair Race
7/1 Marysville Raceway
7/14 Ocean Speedway- HK Classic
7/22 Thunderbowl Raceway
8/19 Ocean Speedway- Johnny Key Classic $5000 to win!
9/6 Silver Dollar Speedway- Gold Cup
11/4 Stockton Dirt Track- Championship Finale!