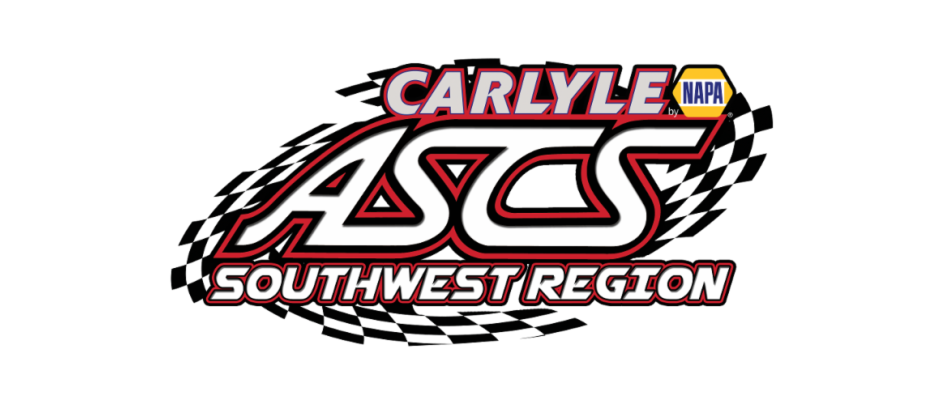 From Bryan Hulbert
TULSA, Okla. (March 6, 2017) — Round two of the 2017 season for the Carlyle Tools ASCS Southwest Region heads for Queen Creek's Arizona Speedway on Saturday, March 11.
Just off the 2017 season opener this past Saturday night at Canyon Speedway Park in Peoria, Ariz., Phoenix area native, Bob Ream, Jr. is off of a good start with his eighth career ASCS Southwest Regional victory.
While only one race in, the chase to the 2017 season championship shows J.T. Imperial chasing with 2016 Rookie of the Year, Colton Hardy, currently third. Lance Norick and defending series champion, Rick Ziehl, currently make up the top-five going into this weekend's showdown.
The 2016 season saw nine trips to the Arizona Speedway to bring the overall to 23 with 22 A-Mains contested since 2013.
Rick Ziehl leads the overall count with five wins followed by Bob Ream, Jr. with three. Billy Chester III, Casey Buckman, Colton Hardy, and Logan Forler each have two wins. Stevie Sussex, Mike Rux, Jr., Lorne Wofford, Lance Norick, and Dusty Zomer have each raced to a single win at the three eighths mile oval. D.J. Netto is the most recent winner with a $5,000 score to end out last season on November 26, 2016.
In 2017, Arizona Speedway will welcome the series eight times.
Saturday, March 11 will get underway at 7:00 P.M. (MT) and will include NAPA Non-Wing Sprints, Pure Stocks, Bombers, and Lady Stocks. Admission is $15 for Adults, $12 for Seniors and Military, and Kids 11 and under are free into the Grandstands. Arizona Speedway is located at 47800 N. Ironwood Dr. in San Tan Valley, Ariz. just four-tenths of a mile south of U.S. 60 on Ironwood Dr. For continued updates on the Arizona Speedway, log onto http://arizonaspeedway.net.
The 2017 season represents the 26th year of sanctioning Sprint Car racing across the United States for the American Sprint Car Series. From the National Tour, to the seven regional tours that make up the ASCS Nation, over 150 races can be found at 75 tracks across 23 states.
For continued updates on the American Sprint Car Series, including points, schedules, and series history, log onto http://www.ascsracing.com