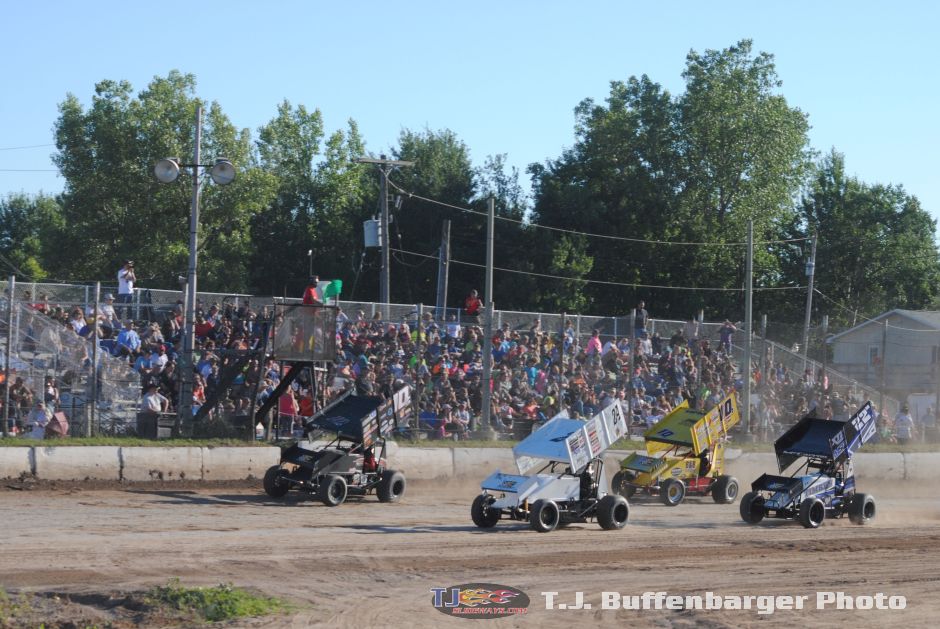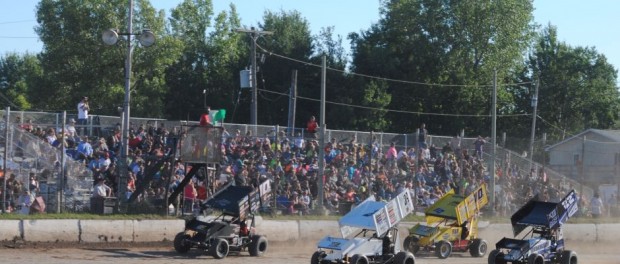 By T.J. Buffenbarger
(April 18, 2017) – For over a decade one of the things I have wanted to see on a schedule in Michigan is a doubleheader of a top flight regional late model series paired up with a top flight area sprint car series. On May 26th that idea will finally come to fruition courtesy of Motor City Promotions and I-96 Speedway.
Fans will be treated to the season opener for the ever growing American Ethanol Late Model Series and the Engine Pro Sprints on Dirt presented by ARP with no other support divisions. This should provide fans the best of both worlds in a top flight program without being subjected to 5-6 classes of cars.
Over the past couple of seasons the people involved with American Ethanol and their location near Woodbury, Michigan have been very aggressive promoting their late model and now modified series that was added this year. With this race practically in their backyard it provides a "home game" for their late model series and SOD that Motor City Promotions provides officiating for.
SOD has been paired with local late models a handful of times in Michigan the past couple of seasons, but this will be the first pairing on a regional level for the Great Lakes state in recent memory. The SOD date also rekindles a holiday weekend tradition where SOD would visit I-96 on Memorial Day weekend.
Notes:
The Great Lakes Super Sprints kicked off their 2017 campaign Friday night at Limaland Motorsports Park. Gregg Dalman scored the best finish of the Michigan entries with an 11th place finish.
Dustin Daggett debuted his new family owned entry at Limaland. Daggett encountered mechanical issues finishing 21st.
Must See Racing starts their season Friday and Saturday at Anderson Motor Speedway and Hickory Motor Speedway in North Carolina. This will be the first season of Must See Racing having a South and North division. Jeff Bloom and Tom Jewell are among the 20 pre-entries for the North Carolina swing. This will be Bloom's first race since suffering injuries last summer at Spartan Speedway. Jewell is a driver we have not seen in sprint car competition in a number of seasons.
Several Michigan teams participated in the FAST and All Star events last weekend at Attica Raceway Park. Chad Blonde was the top Michigan finisher in Friday's program with an 11th place finish. Saturday Michigan residents were absent from the feature with Dan McCarron able to transfer from C to B-Main, but was unable to transfer to the main event.