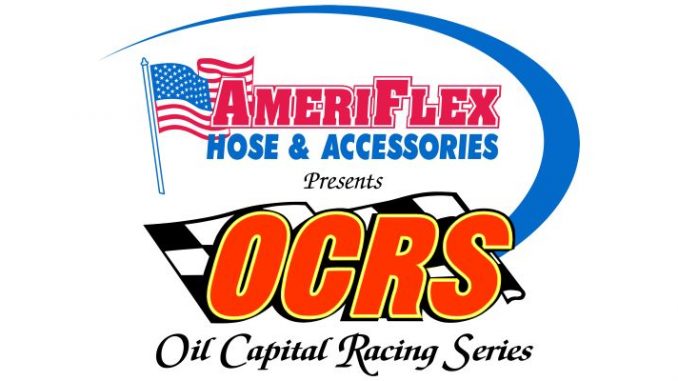 From John Lemon
TULSA Ok. (July 26, 2017) – As the 2017 calendar keeps flipping pages like pancakes during a VFW function, we have already reached the point where the Ameri-Flex / OCRS sprint car series will appear for the third and final time at "Lanny's House", the historic Lawton Speedway.
Broken Arrow Oklahoma's Alex Sewell will attempt to sweep the Lawton series as he took the 2017 Ameri-Flex / OCRS season opener in April and repeated that accomplishment on June 17th. Should Sewell sweep the Lawton dates by winning this Saturday, he will have won over $4500 in Lanny's house alone.
Sewell will meet some formidable challengers as defending champion Robert Sellers scored his first win of the season last week at Oklahoma Sports Park. Point leaders Shane Sellers and Zach Chappell (one win each) are favorites to get a victory as are Whit Gastineau and Sheldon Barksdale among others. Add in the local hero's such as Kyle Ezell, Joe Bob Lee, Morgan Fletcher, Shawn Bloomquist and TJ Herrell and you will find a collection of drivers set to earn the $1500 offering to the night's victor.
Race time is set for an 8:30pm start. It's the Ameri-Flex / OCRS finale for the speedway this season. Dont miss it!