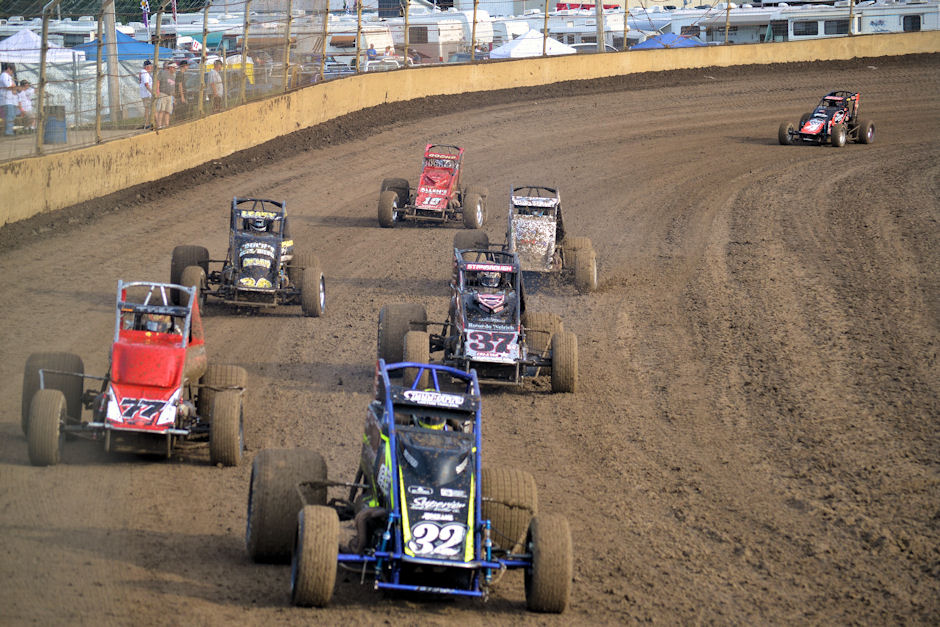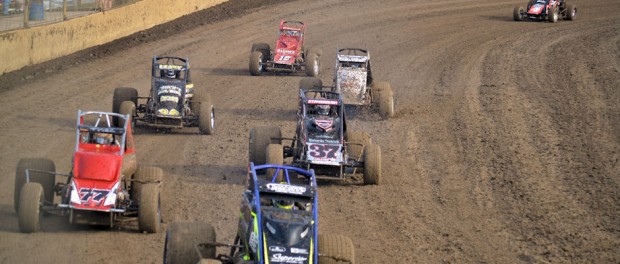 By T.J. Buffenbarger
Tonight's opening event for the Kokomo Sprint Car Smack Down featuring free general admission is start of four of the biggest days in non-wing sprint car racing. With the sixth edition on the horizon and the event continuing to grow it's fair to wonder if the Smack Down can become the Knoxville Nationals of non-wing sprint car racing.
Over the past decade several high paying non-wing sprint car races have fallen by the wayside. The Mopar Thunder at Eldora, the Ultimate Challenge, and (insert event here) are no longer on the calendar for non-wing 410 sprint cars. While non-wing sprint car racing still has several upscale events such as Indiana Sprint Week, the 4-Crown Nationals, and the Oval Nationals at Perris Auto Speedway.
The Kokomo Smack Down has the opportunity to be that major event. With an increased payoff, four days of racing at the same location, and reputation of having some of the most exciting on track action in the country all of the parts and pieces are there.
With the new backstretch grandstands and free admission to Wednesday's program the O'Connor family who owns and promotes Kokomo Speedway appear to be in this for the long haul. As the years go on I hope that more race teams support the Smack Down to the point where Saturday night's finale could see some C and D mains.
Notes…
John Ivy partook in the time honored kissing the cow racing traditiona when winning the race at the county fair by Tuesday night at Fremont Speedway during the Sandusky County Fair. Even a rain delay couldn't damper the unique event that has cars pitted in the infield and features a powder puff race utilizing the track's truck division entries.
It appeared the pavement sprint car event at Rocky Mountain Raceways was memorable for the wrong reasons. The remainder of the winged sprint car races for the rest of the season have been cancelled.
The time left in August after Knoxville Nationals is when we begin entering in dates for Australia and New Zealand for 2017 and 2018 into our open wheel calendar. Even though the dates have been out for a while generally they are entered into our calendars a couple of weeks after the Knoxville Nationals to start this data entry to allow time for schedule adjustments.