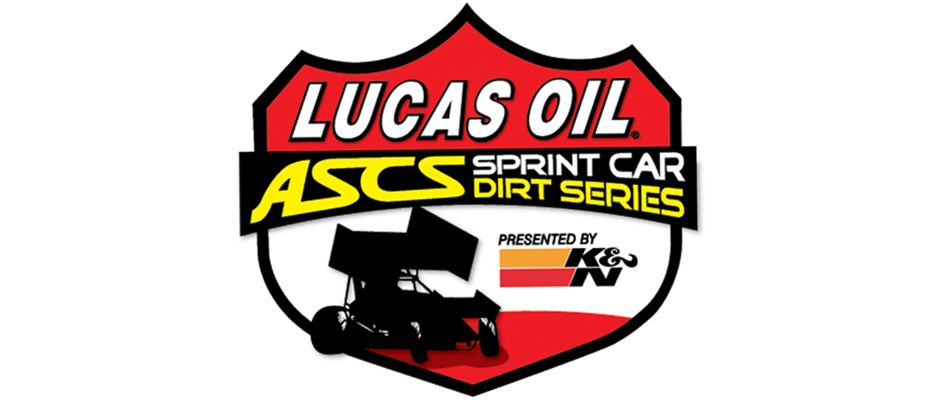 From Bryan Hulbert
JACKSON, Minn. (September 1, 2017) – It looked like all was in the clear as the biggest rain storms skirted the Jackson Motorplex on Friday night, but a small storm settled in over the Minnesota Half-Mile just as all the night's Heat Races had concluded, forcing officials with the Jackson Motorplex to call off the remainder of Friday's racing program.
With a couple small delays for rain leading up to the eventual cancellation, Jackson Motorplex owner, Tod Quiring, immediately announced that Saturday's A-Main for both the Lucas Oil American Sprint Car Series National Tour presented by the MAVTV Motorsports Network and the 410 Sprint Cars are going to pay $10,000 to win.
"Just like that, having Tod throw in that kind of money for these guys to race for, really shows how much he loves this sport and appreciates the teams who made the trip to Jackson," said ASCS National Director, Matt Ward. "His facility has become one of the best in the Nation, and we appreciate getting the chance to bring the American Sprint Car Series to Jackson."
For the Lucas Oil ASCS presented by the MAVTV Motorsports Network, all Heat Races were complete with Wayne Johnson, Scott Bogucki, Aaron Reutzel, and Lee Grosz each picking up wins. A field of 32 drivers was on hand Friday night.
All drivers in attendance received 65 show up points.
According to Jackson Motorplex officials, all Pit Passes and Grandstand tickets from Friday night will be honored on Saturday night. For further updates and information, please call the Jackson Motorplex at (507) 849-7100 or log onto http://www.jacksonmotorplex.com.
For continued updates on the American Sprint Car Series, from the National Tour to any of the seven regional tours that make up the over 150 dates across the ASCS Nation in 2017, log onto http://www.ascsracing.com.
Race Results:
Lucas Oil ASCS National Tour
Jackson Motorplex – Jackson, Minn.
Friday, September 1, 2017
Car Count: 32 (Rained out following Heat Races)
Heat Races
Heat 1 (8 Laps): 1. 2C-Wayne Johnson, [2]; 2. 2-Derrik Lusk, [1]; 3. 23W-Scott Winters, [6]; 4. 7K-Kaley Gharst, [3]; 5. 11X-Gregg Bakker, [8]; 6. 40-Clint Garner, [5]; 7. 12L-John Lambertz, [4]; 8. 86-Donovan Peterson, [7]
Heat 2 (8 Laps): 1. 84-Scott Bogucki, [2]; 2. 23-Seth Bergman, [6]; 3. 15H-Sam Hafertepe Jr, [7]; 4. 99-Skylar Gee, [1]; 5. 52-Blake Hahn, [3]; 6. 2H-Bill Boles, [8]; 7. 13JM-Jordan Martens, [5]; 8. 14-Ben Holmberg, [4]
Heat 3 (8 Laps): 1. 87-Aaron Reutzel, [2]; 2. 3-Tim Kaeding, [1]; 3. 45X-Johnny Herrera, [4]; 4. 21K-Thomas Kennedy, [8]; 5. 35-Skylar Prochaska, [6]; 6. 5T-Mark Toews, [5]; 7. 17W-Harli White, [7]; 8. 1A-John Anderson, [3]
Heat 4 (8 Laps): 1. 4J-Lee Grosz, [6]; 2. 6-Eric Lutz, [4]; 3. 14X-Jody Rosenboom, [3]; 4. 95-Matt Covington, [7]; 5. 10J-Justin Jacobsma, [8]; 6. 75-Brandon Halverson, [5]; 7. 1-A.J. Moeller, [1]; 8. 7-Mike Sires, [2]