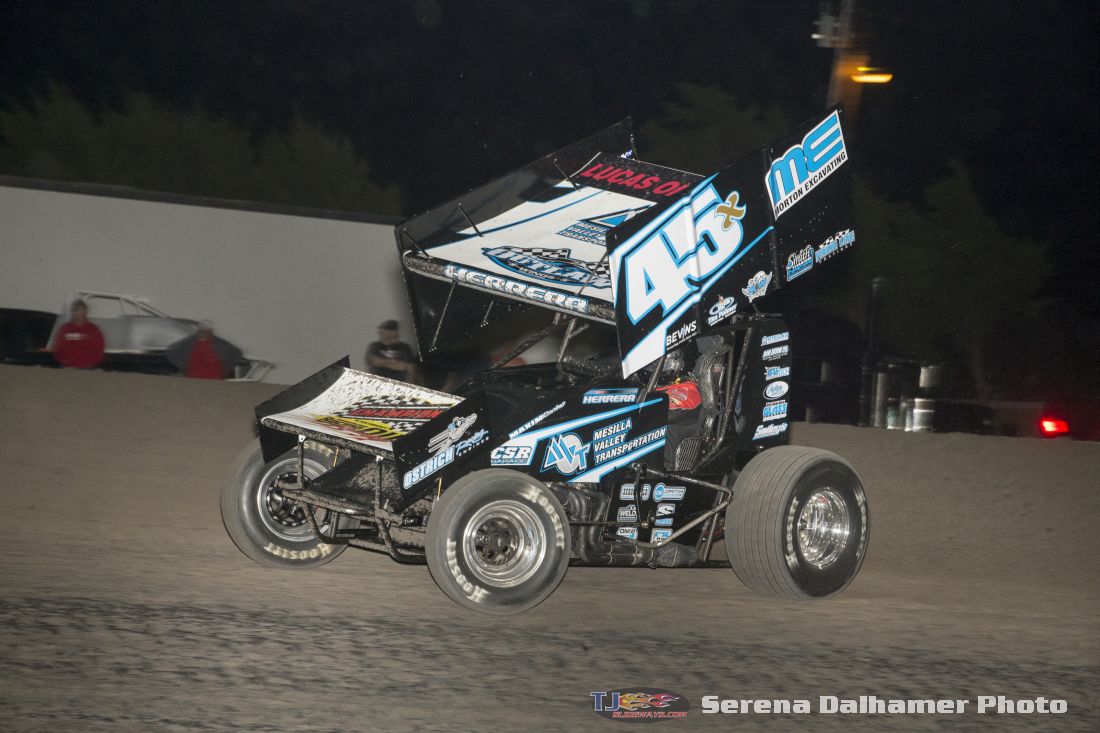 From Inside Line Promotions
SOMERTON, Ariz. (November 20, 2017) – Johnny Herrera has a lot of motivation entering the offseason after enduring one of the most frustrating seasons of his storied career.
"We had too many DNFs," he said. "This is by far the worst year points-wise and the most inconsistent. It's motivation to try to fix the issues we do have. The biggest thing is trying to get another motor in our program. If you have one hiccup with one or you get a bad streak it gets you in a bind. Then your scrambling and that's extra pressure. We've had an issue like that during the summer the last two years that has hurt us."
Herrera finished sixth in the Lucas Oil ASCS National Tour championship standings, which was the first time he didn't place in the top four of the standings since joining the tour in 2011. Although he didn't score a feature victory with the series, he was tied for the second-most top 10s with 33.
"The top fives weren't there and that's where it's lacking," he said. "I feel like we were an eighth-place car this year, but the past few years we've been a top three, top-five car every night."
Herrera started the season strong by winning his season-opening race at Arizona Motorplex in Tucson, Ariz., on Feb. 4 when he drove for J.T. Imperial. Herrera then placed third during both shows of the Lucas Oil ASCS National Tour season-opening doubleheader before he swept a two-day ASCS Southwest Region event at Southern New Mexico Speedway in Las Cruces, N.M.
"I thought we started off the year pretty good," he said. "It was great to get a win with J.T. That was cool to get a win in the roller I sold them. Then it's always good to go win at a sponsor's track like we did in Las Cruces. Royal Jones is a huge part of our program and he's from that area. That's one that is close to home for me as well."
While the middle of the season was up and down for Herrera, he capped the year by earning a top-10 finish in 14 of his final 16 races.
"We're motivated to work hard this off season and get back to winning races," he said. "I want to thank all of our marketing partners for their continued support. Obviously we couldn't do this without their help and I'm extremely grateful to each and every one of them."