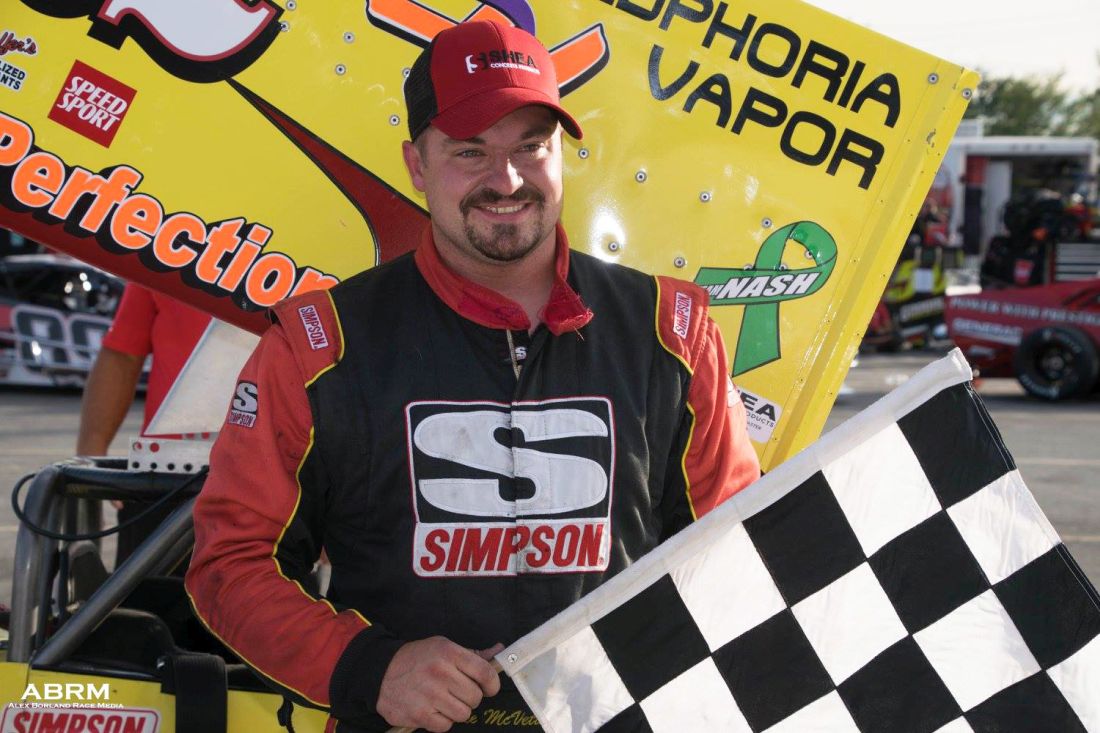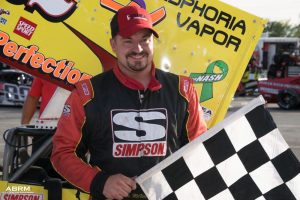 From Camden Proud
OSWEGO, NY (January 22, 2018) – ISMA Supermodified regular Mike McVetta had plans to "pull the double" on Budweiser International Classic Weekend just a couple of years ago but those plans soon went by the wayside when a crash in Saturday's Bud Light ISMA Supernationals caused any International Classic hopes to be diminished.
This coming season will provide a fresh start, as the NASA Engineer from Wellington, O.H. is building a brand new car for the 2018 Midwest Supermodified Series trail. Come Labor Day Weekend in September, McVetta hopes to bring that new Rocket Fab creation to Oswego Speedway for what would be the three-time ISMA winner's first ever attempt at the most prestigious Supermodified race in the world; the International Classic 200.
"If all goes well with the new car in MSS competition we plan to bring it to Oswego Speedway on Labor Day Weekend to run the Classic," McVetta said. "At the end of the day this car is being built for winged competition so it won't be as aero sleek as the other cars like it needs to be to run non-wing. We just hope to be competitive."
Preparing for a busy Classic Weekend, McVetta also has his older self-built chassis which was run on a full-time basis with ISMA last season as the yellow and red No. 22. For the first time in his career, McVetta will now have the opportunity to run double duty at the Classic with two different race cars while also looking for his first career main event victory at Oswego. Qualifying for the 200 will take place on Friday, before attention shifts to the ISMA Supernationals on Saturday, and of course the International Classic on Sunday.
"Our expectations are to just make the show," McVetta commented. "I'd love to run the Classic. Finishing would be our number one goal. We'll just have to see how the car goes throughout the season. We plan to hit all the MSS races to shake it down and be certain it will be reliable enough to go the distance for the full 200 laps."
At this time, with a busy MSS schedule in the works out in the midwest, it is unclear if the McVetta team will make it to Oswego for any races prior to Classic Weekend, but Mike isn't ready to completely write off the possibility.
"I'm not sure if we will make it up for any shake down runs without the wing," McVetta continued. "It really depends purely on scheduling and finances."
Come Labor Day Weekend, McVetta will join defending Budweiser International Classic 200 champion Dave Shullick Jr. as the two Ohio drivers in search of the $15,000 top prize and the rights to all the glory that comes with being declared 'Classic Champion.'
Tickets for the 62nd running of the Budweiser International Classic 200 are available at the speedway box office from 11am to 4pm on Saturdays during winter hours or by calling a representative at (315)-342-0646. Classic Weekend and season ticket packages are nearing completion and set to be announced in the near future.
Oswego Speedway opens its 68th consecutive season of action on Saturday, May 26 with the first ever running of the Jim Shampine Memorial Twin 50's for the Novelis Supermodifieds along with the Tony White Memorial 35 for the Pathfinder Bank SBS. The track's annual Open Practice session will take place a week earlier on Saturday, May 19.
For more information on Oswego Speedway, be sure to visit online at OswegoSpeedway.com. You can also FOLLOW on Twitter @OswegoSpeedway or LIKE on Facebook at Facebook.com/OswegoSpeedway.