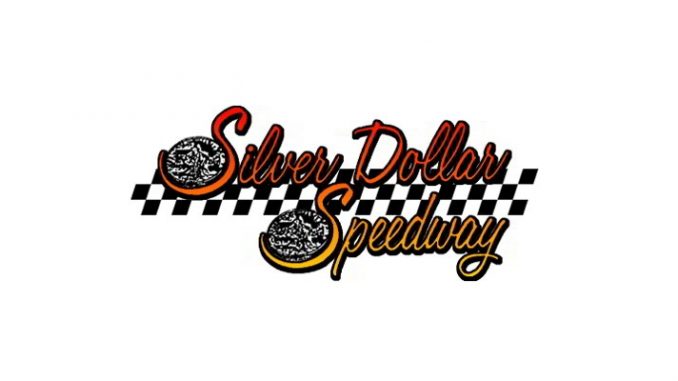 By Troy Hennig
Chico, CA (July 23, 2018) …. Just like that, in a blink of an eye, we are down to the final three championship point shows of 2018.  This Friday night, July 27th, the stars and cars of Silver Dollar Speedway return after a week off.  Four divisions will hit the track led by the winged 360 sprints, wingless sprints, Earl's Plumbing Hobby Stocks and Street Stocks.  All four divisions will race during point show #12.
The pit gate will open at 4 PM while the front grandstands will open at 6 PM.  Racing is scheduled to begin at 6:30 PM.  The adult general admission ticket will cost $14.00.  Seniors and juniors are $12.00 with children just $6.00.  Kids five and under are FREE.
To avoid standing in long lines the Speedway now has an on-line purchase tickets option located at www.silverdollarspeedway.com.
The winged 360 sprint car championship is as close as it can get.  Both Mason Moore and Kalib Henry are tied at the top with 348 points.  Each are in search of their first Silver Dollar Speedway championship.  Both are also searching for their first win during the Friday night point series.  Lurking in third is three-time track champion Andy Forsberg.  After missing an entire night of point racing, Forsberg has climbed back into third and sits just four points behind of the Moore/Henry tie.  Kenny Allen is all by himself in fourth.  Chelsea Blevins is all alone in the fifth spot.  Moore, Henry, Allen, Blevins and Korey Lovell should all be commended for attending all eight point shows up to this Friday night.
Orland's Tony Richards is in search of his second straight track title.  In five starts, he has collected two wins and leads Brett Youngman by 13-points.  Ron LaPlant is the third drivers who has attended all five point shows and sits in the third spot.  LaPlant has one win this season.
The Street Stock division is being dominated by Corey Hall.  Last season, Hall finished seventh in points.  Hall has always been a winner, but so far in his career has been unable to secure a Chico track championship.  So far, he is in decent shape heading into this Friday night.  Hall leads Gary Newman by 45-points.  Richard Workman sits in third and is a staggering 76-points behind Hall.
The Earl's Plumbing Hobby Stock division is also seeing one driver dominant the points at the top.  Jeremy Langenderfer, recently featured on Action News TV locally, is also in search of his first driving championship at Chico.  Even the birth of his new son, just hours after a Friday night race at Chico this season, hasn't slowed down his march towards the front.  Langenderfer holds a 28-point edge over Mel Byers.  Langenderfer has two wins this season.  James West just broke into the win column.  West gave an emotional interview post-race, letting fans know that just a few years earlier he was just a fan in the audience and now he is a race winner.
For more information about this weekend please visit silverdollarspeedway.com