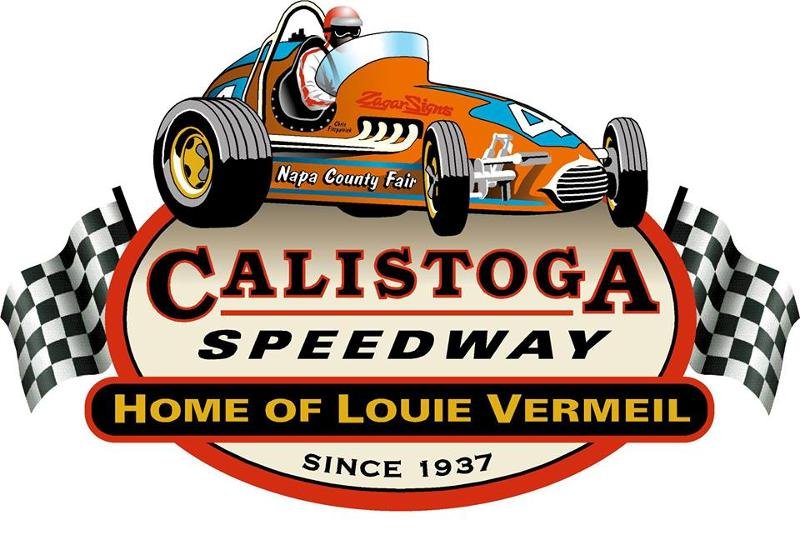 Troy Hennig
ROSEVILLE, CA – (August 20, 2018) … The 11th Annual Louie Vermeil Classic sprint car and midget race at the historic half-mile Calistoga Speedway is less than one month away. This traditional Labor Day Weekend getaway allows the fans of open-wheel racing a chance to visit the scenic Napa Valley while enjoying some traditional dirt track racing.
The beautiful sound of sprint cars and midgets will be heard at the famed Speedway on Saturday night, September 1st and Sunday night September 2nd. The Louie Vermeil Classic features the Amsoil USAC/CRA Sprint Cars and the Light Up the World USAC Western States Midgets.
During each night's main event for the Amsoil USAC/CRA Sprint Car series, Randy Larson, owner of Transport Products Unlimited Inc., and HMC Promotions are offering a staggering $2,000 bump in overall purse to competitors utilizing a 360 cubic inch engine. The highest finishing 360 cubic inch equipped entrant during each night's main event will receive an extra $850 on top of their finishing place money. Second highest 360 finisher will receive $500 extra, third place $300, fourth place $200 and fifth place $100. Entrant must start the race they have qualified for to get the bonus money. If a semi-main event is needed and the entrant does not qualify for the feature event, they will still be eligible for the bonus. This all equals an extra $4,000 towards the purse for eligible 360 sprint car competitors for both Saturday and Sunday nights feature events.
In honor of their father, Louie Vermeil, son's Dick and Stan Vermeil will be the CO – GRAND MARSHALLS of the event. Louie had a strong passion for auto racing and helped guide the sport for nearly 50 years in Northern California. Dick, the 1999 Super Bowl winning head coach of the St. Louis Rams, and Stan, a midget racer in the 1950's, both have a love for their father and Calistoga Speedway. "He loved football, racing and family," said coach Vermeil at a previous dinner held for the new inductees of the Calistoga Speedway Hall of Fame. Coach Vermeil has even restored some of his dad's winning race cars.
Both Vermeil's will be in attendance for the entire weekend of Labor Day festivities kicked off on Friday night inside the Tubbs Building at the Napa County Fairgrounds for the 11th Annual 2018 Calistoga Speedway Hall of Fame induction and dinner. Eleven new members will be inducted into the Hall of Fame. Doors open at 5 PM, dinner served at 6:30 PM. All tickets must be reserved by calling (916) 773-7223. No tickets will be sold at the door the night of the event.
Big-time dirt track racing kicks off on Saturday night, September 1st, with the Amsoil USAC/CRA Sprint Car Series and the Light Up the World USAC Western States Midgets. Front gate opens at 5 PM. Cars hit the track around 6 PM. For ticket information please call Hunts Race World at (916) 773-7223. For other information about this great event please visit www.calistogaspeedway.org or search Louie Vermeil Classic in Facebook.