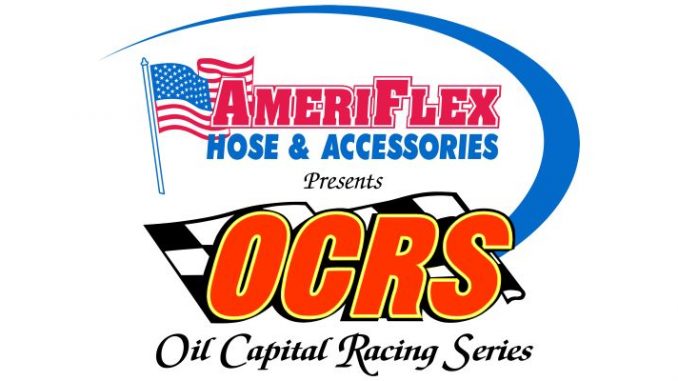 John Lemon
Tulsa Okla, (October 16, 2018) – With the ending of another racing season, attention now turns to the 2018 AMERI-FLEX / OCRS awards banquet. This years event is set for Saturday night, December 8th. The venue will once again be held at the beautiful facility of the "Signs of the Times" in downtown Sapulpa Oklahoma. Dinner will kick off the evening starting at 6pm with the awards ceremony commencing at 7pm.
Alex Sewell earned his first title with the series and will be officially honored as the 2018 champion with a slew of traditional honors being bestowed to deserving participants as well. Sewell becomes the eighth different champion of the series and the 7th in the last 8 years. There were just 3 champions from 2002 – 2012 (Sean McClelland, Mike Goodman, Jamie Passmore) until the flurry of multiple titlists began.
Event tickets are $20 and may be purchased at the door however………….
Attendees are "required" to notify the series of their plans to attend in order to be placed on the dinner list. This requirement is in lieu of having to purchase advanced tickets. To reserve your dinner for the evening, email the series with the total number of guests in your party that will be attending at either ocrsracing.pr@gmail.com or at sprint24@cox.net
NOTE: Emails to reserve dinner MUST be in by December 2nd as the food order must be placed to the catering company no later than December 3rd. As always, fans of the series are welcomed and encouraged to attend as the series would be honored to have you enjoy the night with us!
Door prizes will once again be a part of the festivities. Prize donations are actively being sought at this time. If you would like to make a prize donation for the awards banquet, contact Barry Grabel at 918 260.3899 or John Lemon at 918 850.5341.
Address for Signs of the Times:
18 East Hobson Ave.
Sapulpa OK 74066
It is highly recommended that you arrive early as parking will be in and around the business district of the facility.
For additional information on Signs of the Times, visit their website at: signsofthetimessapulpa.com