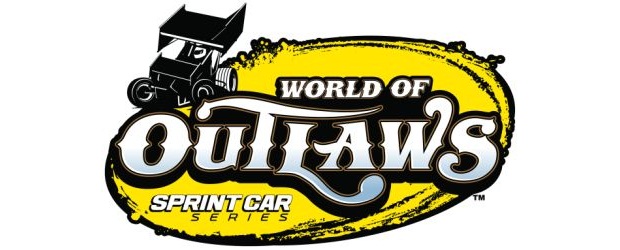 By Tony Veneziano
Jamaica , VA-May 14, 2010- If it wasn't for bad luck, Sam Hafertepe Jr. probably wouldn't have any luck at all. At least that's the ways it's been early in the 2010 season for the 24-year old driver. Everything that can go wrong seems to have gone wrong for him and his team. He looks to change his fortunes this weekend as the World of Outlaws head to Virginia Motor Speedway on Saturday, May 15 for the Third Annual Paul Sawyer Memorial at the half-mile, where he has finished on the podium in both of his career starts with the series.
Hafertepe finished second in the World of Outlaws debut at the immaculate facility in 2008 and bettered that one position last year to score a runner-up finish as he continues to chase his first series win. The event on May 15 will serve as the only stop of the season for the World of Outlaws in the state of Virginia and just their third ever visit to the Commonwealth. With his past success at Virginia Motor Speedway, Hafertepe has had the event circled on his calendar since the World of Outlaws schedule came out back in the winter.
"We have a very good baseline for that place and it seems to be the same conditions every time we show up," said Hafertepe. "We'll go there with about the same things as we've had in the past and see if we can get a win over there."
Hafertepe isn't really sure what has made him so strong at Virginia Motor Speedway, but he looks to use what he has learned in each of the past two races at the track as the series returns this season on the new tires from Goodyear along with the double file restarts, which will throw a couple of variables at the drivers and teams. He has always enjoyed competing on big fast half-mile tracks and has qualified pretty well on the wide open tracks this season including setting fast time and a new track record at Jackson Speedway in Minnesota a couple of weeks ago.
"Sometimes it's just places that you hit on that are pretty good," he noted when asked what makes him good at Virginia Motor Speedway. "That's a place that fits my driving style and is very fast and sticky most of the time and that is very good for our team."
Hafertepe was one of just two drivers that had turned a lap at Virginia Motor Speedway prior to the inaugural World of Outlaws event at the track in 2008. He turned his first laps at the half-mile in 2006 as he was cutting his teeth racing at the national level across the country. While he finished 13th in that race, he learned a number of things that paid off when he returns two years later with the World of Outlaws.
"It kind of gave us an idea, but that was in a 360 (Sprint Car) and 410's are quite a bit different," stated the native of Sunnyvale, Texas. "It gave us a good idea about the shape of the place and the surface. It probably did help a little bit that we had a few laps there."
Hafertepe and his Plumbfast Racing team have been fast most of this season and look so shake the proverbial monkey that has been on their back to open the 2010 campaign. Hafertepe opened the season by winning heat races in each of the first three races of the year to earn a spot in the dash. He has won a total of five heat races this year and has made it into the dash on seven occasions to earn Top-10 starting spots in feature events. He has two Top-10 finishes this season and is currently 12th in points as he continues to close in on his first series win.
"We keep having little malfunctions it seems like every night," shared Hafertepe. "If we do well at the beginning of the night, then we have something go wrong late or if we are bad early we are good late. We just have to get the whole thing rolling. Williams Grove is a good place for us and Virginia is a good place for us. I'm really looking forward to these next few races to get our confidence back up and get running up front where we need to be."
Hafertepe welcomed back Michael Schure to his crew this year along with Daryl Turford, who has been with him the last couple of seasons. Schure worked with Hafertepe in the past and the trio has a very good chemistry, which is a vital to being successful on the road with the World of Outlaws when racing 70-plus times a season.
"Everyone is working together pretty well," he said. "Our confidence is not where it normally is, but we had a good run going last Friday night at Eldora and we'll keep plugging away and the Top-10s will come along with the Top-Fives, which will lead to the wins."
Despite the bad luck this season, Hafertepe has kept a very positive attitude and knows that all it takes to turn things around is one strong run and most importantly he continues to learn each time he takes to the track as he competes against the best sprint car drivers in the world day in and day out, of which a number of them have been racing longer than he has been alive.
On Saturday, May 15 at Virginia Motor Speedway, Admission for adults is $30, with admission for Seniors (60+) and Military $25, with tickets for Students ages 7-17 $12, with children 6-under admitted free of charge. To pre-order tickets call the track between 9 a.m.-4 p.m. Eastern Monday through Friday at (804) 758-1867. All seats are general admission.
The World of Outlaws Sprint Car Series is brought to fans across the country by many important sponsors and partners, including: Armor All (Official Car Care Products), Chizmark & Larson Insurance , Goodyear Tires (Official Tire), SuperClean (Official Cleaner-Degreaser), VP Racing (Official Racing Fuel); in addition to contingency sponsors, Jake's Custom Golf Carts, KSE Race Products, Penske Shocks, Racing Electronics, S&S Volvo; Engine Builder's Challenge participants Don Ott Racing Engines, Kistler Engines, Shaver Specialties and Speedway Engines; and Chassis Builder's Challenge participants J&J Auto Racing, Maxim Racing and XXX Race Company.