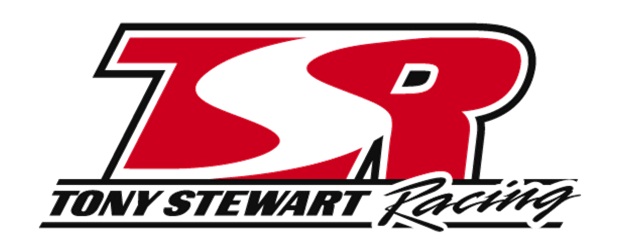 By Bill Klingbeil
INDIANAPOLIS (May 26, 2010) – There's a buzz in the air. Memorial Day weekend is here, signifying it's time for the world of motorsports to take center stage. While most Americans turn their attention to summer, the auto racing community gears up for the rise in temperature. Across the country, at racetracks of all shapes and sizes, the cars and stars will showcase their talents during the holiday weekend. The World of Outlaws (WoO) Sprint car series kick off the weekend by invading the heart of NASCAR country on Friday night, and the drama continues Sunday with both the 94th running of the Indianapolis 500 and the 51st running of the Coca-Cola 600.
For the Tony Stewart Racing (TSR) tandem of Donny Schatz and Steve Kinser, the weekend is all about opportunity. Friday night's Circle K NOS Energy Outlaw Showdown at The Dirt Track at Charlotte (N.C.) Motor Speedway has become one of the high-profile nights of racing on the schedule. Schatz, driver of the TSR No. 15 Armor All/STP/ParkerStore J&J, is seeking his second victory of the 2010 campaign and fourth overall in his career at the Charlotte track, while Kinser, pilot of the No. 11 Bass Pro Shops/JD Byrider Maxim, is chasing his third victory of the season and looks to move closer to the top of the WoO championship standings. The weekend odyssey will conclude with the Outlaws' maiden trip to western Pennsylvania's Tri-City Speedway in Franklin on Sunday night.
The TSR drivers, who have combined to win the last nine consecutive WoO titles, are looking to duplicate their results from the season's opening weekend, when each was victorious. Schatz started the 2010 campaign in February by winning at Volusia Speedway Park, where Kinser came back the following night and earned his first victory while driving for TSR. The 20-time WoO champion scored his second A-Feature of the season and 554th of his illustrious career earlier this month at Jackson (Minn.) Speedway. The duo has faced its share of adversity through the first 19 races of the season, including last Saturday at I-96 Speedway in Lake Odessa, Mich., where Schatz blew a left-rear tire while running third in the main event. Moments later, Kinser was forced to give up his position in sixth when debris on the track cut his left-rear tire, as well.
Both drivers and teams look to turn their fortunes around during a weekend when racers historically have become household names, thanks to memorable races late in May.
The success four-time and defending WoO champion Donny Schatz has experienced at The Dirt Track at Charlotte is reason for optimism. The Fargo, N.D., racer has finished inside the top-10 in 19 of his 23 appearances at the track. He led every lap of the feature in his third race on the 4/10-mile high-banked track in the fall of 2000. His first A-Feature triumph came in thrilling fashion in May 2007, when he charged from 10th position and into the lead with only a handful of laps remaining. He won his second career A-Feature at The Dirt Track to close the 2008 season. That same night, he clinched his third consecutive WoO crown. Last season, he led 19 laps in the May race before finishing third, and finished a close second in the World Finals opener last November. Schatz has earned top qualifying awards at the track on four different occasions, including in both of the World Finals events last year.
Kinser looks to continue his remarkable results at The Dirt Track, as well. His stats include 21 top-10 finishes in 22 career starts. He finished second in five of his first seven races on the clay oval before scoring a flag-to-flag victory in October 2001. Twelve straight top-10 runs followed that initial victory and included his most recent win in the 2007 WoO season finale. In his last appearance at the track during the 2009 World Finals last November, the Bloomington, Ind., racer was the second-fastest qualifier and finished fourth in the 30-lap A-Feature.
Not only will Friday's 30-lap A-Feature be contested in front of what is expected to be a sellout crowd of more than 15,000 spectators, but a national audience will also see the Circle K NOS Energy Outlaw Showdown from The Dirt Track at Charlotte (N.C.) Motor Speedway as SPEED airs its first WoO event of 2010. Coverage begins at 8 p.m. EDT.
On Sunday, the Outlaws will make their debut at Tri-City Speedway, a high-banked, half-mile dirt oval located in western Pennsylvania. Kinser first competed at the track with the All-Star Circuit of Champions in 1985, and then returned in July 2006, when he made a last-lap pass to score a thrilling victory. Schatz will be making his first laps around the facility and hopes to make it the 51st track where he's won a WoO A-Feature.
Despite the misfortune at I-96 Speedway last Saturday, both TSR teammates remain inside the top-four in the 2010 leads the series standings. Kinser trails leader Joey Saldana by 24 points and ranks third, while Schatz continues to rank fourth, 151 points out of first.
On Friday at The Dirt Track at Charlotte Motor Speedway, the pit gates will open at 1 p.m. EDT with the grandstands opening at 4:30 p.m. Racing is scheduled to begin at 7:25 p.m. For more details, contact The Dirt Track at (800) 455-3267. The official Web site of Charlotte Motor Speedway is www.charlottemotorspeedway.com.
Sunday at Tri-City Speedway, the pit gates and grandstands will open at 3 p.m. EDT. Hot laps are scheduled to begin at 6:30 p.m. For more details and ticket information, contact Tri-City Speedway at (814) 676-3000. The official Web site of Tri-City Speedway is www.tricityspeedway.com.
Race fans unable to attend this weekend's races can catch all of the action on DIRTVision.com. Fans can listen live as Johnny Gibson, "Voice of the Outlaws," calls the action as he does at all WoO Sprint Series events on the DIRTVision.com cybercast, as well as on the DIRT Radio Network. Go to www.DIRTVision.com for more information on all the site features, including updated results from each night of racing, as well as a chat room to interact with other race fans.
Steve Kinser, Driver of the No. 11 TSR/Bass Pro Shops/Chevy/J.D. Byrider Maxim:
During your career, you've raced at numerous dirt tracks. On Friday night, you'll return to The Dirt Track at Charlotte Motor Speedway. How does the atmosphere of the track rank with some of the other places you compete?
"Charlotte is just one of those places where you can feel the energy when you get to the track. I mean, it sits right across the street from the big track, and now they've got a state-of-the-art drag strip on the other side. The place is really nice. Huge grandstands. The pit area is always full of people from NASCAR and it's just a lot of fun. We've had a lot of people who worked for Steve Kinser Racing who have gone down to work for a lot of the NASCAR teams, so it's good to see some of those familiar faces walking around the pits.
"As far as the track itself, it's another one of those fast tracks that we really seem to go well at. It took me longer than I wanted to finally win there (eight races), but it's a place we really enjoy racing at. The big thing is, like anywhere, to get qualified well. Everyone wants to do well in Charlotte. We're no different. Winning the World Finals race there a few years ago was a lot of fun. I'm hoping to repeat that feeling on Friday."
Being from Indiana, Memorial Day weekend has always been about racing. You've had some memorable May weekends during your career. What will make this one special?
"The biggest thing for us is to run well and compete for wins. You're right: we have been fortunate to do pretty well during this time of the year. No matter if it was racing and winning in Williams Grove during the Memorial Day weekend like we did for so many years, or being able to compete in the 1997 Indy 500, we always try to make the most of every opportunity.
"We've gotten off to a good start to the year. This deal with Tony (Stewart) and Tony Stewart Racing has really worked out well for all of us. Everybody is thinking about racing this time of the year and, on Friday, we've got a chance to race in front of a lot of sponsors, and those who aren't in town can see us on TV.
"I guess we're really hoping to come down to Charlotte and win the race. We've won a couple this year, but I also feel like we've let a couple get away. A win on Friday would really be a big boost to all of us on this Bass Pro Shops team."
Donny Schatz, Driver of the No. 15 TSR/Armor All/Chevy/ParkerStore J&J:
It's back to action on Friday and Sunday with a pair of World of Outlaws races. Last weekend, Mother Nature spoiled one of your races and, so far, the early season schedule has not gotten too hectic like it has in previous years. Is it hard to get your rhythm as a team when you are only racing one or two shows a week?
"I'd say that's probably the toughest part of this deal right now. When I came out on the road in 1997, we would be at a track more than 100 nights during a year. I think this year we'll be lucky to make it 70. Racing all of those nights really helped me become a better driver and made our teams better. You had to adapt to changes quickly and be able to learn as fast as you could. Everyone was pushing everyone to get better.
"Now, it seems like we race a couple nights and then head home for a week and then go out for a couple more races the next weekend. Racing is what we do and, the more we race, the better we get. We lost a race last week to the weather and I know that is out of our control, but it does become frustrating. I'd like to race three or four nights every week during the summer, but right now that's not the case.
"Hopefully, we can work toward getting our schedule closer to those 100 nights in the future. Having good shows at places like The Dirt Track at Charlotte you would think will only help. I'm looking forward to racing at Tri-City Speedway on Sunday. Any time you can add a new place on the schedule, that's a bonus."
From the day The Dirt Track at Charlotte Motor Speedway opened, you've been really fast at the track. Is there something about the track that brings out the best in you?
"I don't know about that. The biggest thing is, when they opened the track in 2000, I had a few years of World of Outlaws racing under my belt and we were starting to figure out how to be competitive. I was like everyone else that first year there. We wanted to stand out from the crowd simply because of who was in the crowd, and what that might mean for me as a driver and the people involved with our team.
"Winning our third race there (in Oct. 2000) was a big deal for us. Each time we came, I feel like I learned more and more about it. We were close a few times. Crashed out a few times. No matter where we start there, we usually can drive forward. The track is fast. It's wide. You can usually get a couple of lanes to work, both on the top and bottom. Our biggest thing is, we want to put on a good show and that can happen if they let the track dust off in the heat races and then it gets slick in the middle. Then, you can really see how exciting these Sprint cars are.
"It's fun racing there. I'm surrounded by a great group of guys on this Armor All/STP team (Rick Warner, Shane Bowers and Steve Swenson) and they want to win there just as badly as I do. We won the May race in 2007 and the season finale in 2008, but last year we didn't get one. We'd sure like to take care of business on Friday night."