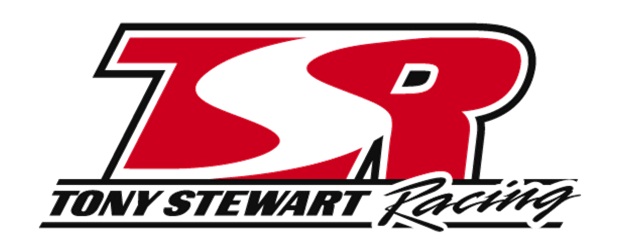 By Bill Klingbeil
INDIANAPOLIS (June 8, 2010) – The list of American Old West outlaws detailed in history books is filled with true renegades of their day. Their rebellious lifestyle was the premise that World of Outlaws (WoO) founder Ted Johnson designed his racing series around in the late 1970s. Johnson would put up big money at tracks across the country, and his band of Outlaws would come in and out-gun the locals and steal away the cash. More than 33 years later, the Outlaws still circle the country, competing on dirt tracks from coast-to-coast and, this weekend, it's back to the famous Old West crossroads of Dodge City, Kansas, for the annual Boot Hill Showdown at Dodge City Raceway Park.
Tony Stewart Racing's (TSR) Steve Kinser was one of Johnson's original Outlaws and his early dominance in the series made him a marked man no matter where he raced. He quickly was dubbed "King of the Outlaws" and, for the better part of three decades, has set the standard in Sprint car racing. This weekend, Kinser will pilot the TSR No. 11 Bass Pro Shops/JD Byrider Maxim around the 3/8-mile dirt oval on Friday and Saturday night. Friday's race will mark the 12th appearance for Kinser at the state-of-the-art facility. Kinser was victorious in the Outlaws' inaugural visit to Dodge City back in June 2004, and has five other top-five WoO finishes. Twice he has earned the fast qualifier award at the track and, last season, he posted finishes of fourth and 12th.
Kinser's TSR teammate, Donny Schatz, has worn the champion badge on his chest with the Outlaws during the last few seasons thanks to four consecutive WoO titles. The driver of the TSR No. 15 Armor All/STP/ParkerStore J&J has nine career starts at Dodge City, and he was victorious at the track in June 2008. He established the track record at the facility in the fall of 2005 and has two other fast qualifier awards. Schatz has five top-five finishes at the track, including a runner-up effort last June.
The TSR teammates return to Kansas coming off a pair of races this past weekend at Knoxville (Iowa) Raceway. Kinser raced to a sixth-place finish in Thursday night's opener, but a 20th-place run on Friday night in the Hall of Fame Classic didn't sit well with the "King." Schatz had an equally frustrating weekend that began with him turning the 27th-fastest lap in qualifying on Thursday night, and later raced from 20th to 13th in the A-Feature. On Friday night, Schatz charged from eighth into the top-five before blowing a right-rear tire in the final laps.
Through 23 of 72 WoO races scheduled, Kinser continues to be a fixture in the championship conversation. The 20-time WoO champion trails leader Joey Saldana by 22 points and ranks third, just three points behind Jason Meyers for second. Schatz ranks fifth in the standings, 163 markers behind Saldana.
On Friday and Saturday at Dodge City Raceway Park, the pit gates will open at 3 p.m. CDT, with the grandstands opening at 5 p.m. Hot laps are scheduled to begin at 6 p.m. For more details, contact the track at (620) 225-3277, or visit the official Web site of Dodge City Raceway Park at www.dodgecityraceway.com.
Race fans unable to attend this weekend's races can catch all of the action on DIRTVision.com. Fans can listen live as Johnny Gibson, "Voice of the Outlaws," calls the action as he does at all WoO Sprint Series events on the DIRTVision.com cybercast, as well as on the DIRT Radio Network. Go to www.DIRTVision.com for more information on all the site features, including updated results from each night of racing, as well as a chat room to interact with other race fans.
Steve Kinser, Driver of the No. 11 TSR/Bass Pro Shops/Chevy/J.D. Byrider Maxim:
At the beginning of the season, you said that by the first of June, it would be pretty clear who would be battling it out for the 2010 WoO championship. Entering the weekend, you are only 22 points out of first place. Are you happy with your position?
"I guess we're happy that we are right near the top, but we probably feel like we've left a couple of wins out there that we should have had. That's what you think about most, the ones that got away. All in all, I'd say we are off to a decent start, but we have to continue having good finishes and, honestly, battling for a few more wins. Joey (Saldana) and Jason (Meyers) have been running well to start the year and have won quite a few more races than we have. That has to be our immediate goal – to match their win total – and then we can worry about the other stuff in a couple of months."
This weekend, it's back to Dodge City for a pair of races. The track is still relatively new. What are some of its unique characteristics?
"They did a great job of putting that facility together. The paved pit area is always nice for the crews that work on these cars. The track itself is pretty fast. It's one of those newer tracks built right around the size of 3/8 or so. That's the right size for a lot of tracks that have weekly programs. It seems to be a momentum track if it widens out. We've had it get really abrasive on tires in the past. I know, last year, we were fighting the weather and ended up having a delay and then a really tacky track.
"The fans are great there and the city and everyone really does a great job of welcoming us into town. We would like to win another race there. We won that first one and haven't been able to finish up there since."
Donny Schatz, Driver of the No. 15 TSR/Armor All/Chevy/ParkerStore J&J:
The calendar has turned to June and, with temperatures this weekend in Dodge City expected to be in the high 90s, it's clear summer is here. During your career, the summer months have normally been when you are at your best. What factors play into those results?
"Quite a few years ago, we started working on a car and motor combination that would be best when the biggest races of the year take place. For us, that's the summertime. We have a month or so of races that pay out a lot of money and those races are in places like Ohio and Pennsylvania in July, and Iowa in August. Hot, humid conditions that usually lead to hard, slicked-off racetracks. We knew we wanted to succeed in those races, so we just kept working at it.
"We're excited when the weather gets warm and the tracks start slowing down. These cars are all pretty fast when the dirt is wet and a driver can use all the horsepower under the hood. When it gets hot and the tracks slow down, we feel like we can really move forward. We're hoping these next few weeks will give us a chance to race in those situations quite a bit."
The annual Boot Hill Showdown in Dodge City is always exciting. Two years ago, you won the feature with a late pass for the lead, and last year you came up a couple of car lengths short of winning again. What makes the racing there so close?
"I don't know if its just one thing that makes it that way, but we've been pretty good at times, not so good others. It's got a lot of circle to it. I'm not sure if it's a D-shape or not, but it seems like the front straightway is pretty close to being out one corner and turning back into another one.
"We've always had pretty good success there. There have only been a couple of nights when we weren't battling close to the front. The key is being able to run multiple lines, if possible. We've been there when it's been wet and fast. That's when you have to be able to maneuver around traffic, and most likely they'll be running the preferred line. We've done well when the track has taken rubber and found a second line.
"The bottom line is that I've always been fortunate to have a good group of guys with me there who put a good car under me. We came up just a little bit short last year and that's what we all remember right now. We're all looking to get back to Dodge City and compete for another win there."
Tony Stewart Racing's Steve Kinser and Donny Schatz: Career Results at Dodge City Raceway Park
Year
Date
Steve Kinser
Qualifying
Start
Finish
Donny Schatz
Qualifying
Start
Finish
2009
6/13
World of Outlaws
8
—
12
World of Outlaws
2
1
2
6/12
World of Outlaws
5
7
4
World of Outlaws
6
13
13
2008
6/21
World of Outlaws
1
8
5
World of Outlaws
7
6
1
6/20
World of Outlaws
3
10
9
World of Outlaws
1
3
7
2007
6/23
World of Outlaws
1
5
5
World of Outlaws
9
3
10
6/22
World of Outlaws
2
9
8
World of Outlaws
1
1
2
2006
5/20
National Sprint Tour
—
—
2
—
DNC
—
—
5/19
National Sprint Tour
—
—
2
—
DNC
—
—
2005
10/8
World of Outlaws
—
3
2
World of Outlaws
2
4
4
10/7
World of Outlaws
4
8
4
World of Outlaws
1
3
23
2004
6/22
World of Outlaws
11
10
1
World of Outlaws
6
3
5
WOO PRELIMINARY EVENT DNC = Did not compete
About Bass Pro Shops
In less than three decades, Bass Pro Shops has grown from a small display in Springfield, Mo., into the nation's leading retailer of premium outdoor gear. Bass Pro Shops has established itself as a cutting-edge innovator in the highly competitive world of outdoor retailers. Now totaling 56 locations nationwide, and planning to add up to two more stores in 2011, Bass Pro Shops have become destination locations for over 100 million consumers each year with their unique combination of entertainment, outdoor education and conservation appreciation. Bass Pro Shops has won the prestigious "Trendsetter of the Year" award, as well as Chain Store Age's "Retailer of the Year" award and Sporting Goods Business' "Specialty Retailer of the Year" award. Bass Pro Shops and brand founder, Johnny Morris, also won "2008 Retail Innovator of the Year" from the National Retail Federation. The company also has been named the #1 Outdoor Retailer in America by Sporting Goods Business magazine. For more information regarding Bass Pro Shops, store locations and racing involvement, log on to www.basspro.com.
About Armor All/STP
The Armor All/STP Products Company is a subsidiary of The Clorox Company, headquartered in Oakland, Calif. Clorox is a leading manufacturer and marketer of consumer products with fiscal year 2008 revenues of $5.2 billion. With 7,600 employees worldwide, the company manufacturers products in two dozen countries and markets them in more than 100 countries. For more information about Clorox, visit www.TheCloroxCompany.com. For more information on Armor All, go to www.armorall.com or www.aa-ownercenter.com.
-www.TonyStewartRacing.com-