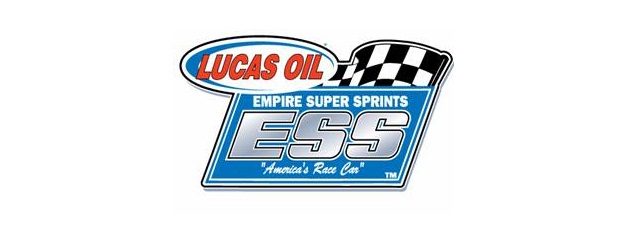 From Dean Reynolds
The "Little Track on the Hill" is ready to showcase their biggest event on history on June 25th when the Lucas Oil Empire Super Sprints (ESS) come to town. Glen Ridge Motorsports Park is under the co-promotion of Mike Romano and Jake Spraker which continues to build each year.
Glen Ridge oddly enough started out as a go-cart track and now has grown to be the home of big block modifieds on dirt in the eastern part of New York State. Each year the combination o of Romano and Spraker add to the "Ridge" and this year came with track expansion, a very wide quarter-mile is fast and the addition of more bleachers will allow more fans to watch which has been needed.
While a foundation has been the goal over the past few years a marquee event was needed to help put the track on the map and the June 25th visit by ESS is it. Several practice sessions have been held and 10 second laps could be the norm which will keep the crowd on their feet. Weekly fans will also see many special additions to the facility for the one-time visit. The picturesque setting on the hill will see plenty of photos taken by first time visitors.
ESS drivers of local interest will be Jessica Zemken, Cory Sparks, Jami Russell, Tyler Rice, Kory Gurney, Floyd Billington, Warren Alexson, Mark Zemcik, Josh Pieniazek and many time big block winner Bobby Varin who will be aboard the Pete Demitraszek #61.
For more information on the Lucas Oil Empire Super Sprints please visit www.empiresupersprints.com
ESS Facts – Glen Ridge:
ESS Events Run: 0
Different Winners: 0
Most Wins: N/A
Last Event Run: N/A
Most Recent Winner: N/A
Edelweiss Facts:
Location: Exit 28 off I-90. Route 30A South then right on VanEpps Rd. (Follow Signs)
ESS Date(s): June 25th (First time ever)
Track Promoter(s): Mike Romano and Jake Spraker
Track Phone: (518) 705-3148
Website: www.thenewglenridgemotorsportspark.com
Sites of Interest:
City of Albany just 30 min away.
Cooperstown, the home of Baseball hall of fame 45 min. away.
The famed Howes Caverns 40 min. away.