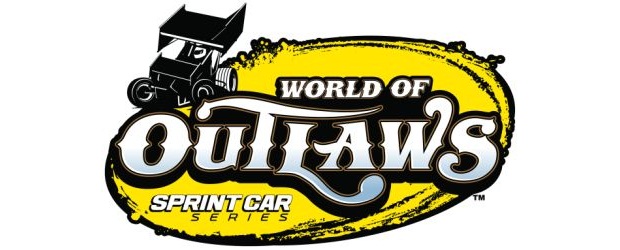 By Tony Veneziano

LaSalle, IL-July 7, 2010- What began at Volunteer Speedway back in March comes to a head on Thursday, July 8 at LaSalle Speedway in Illinois as the Showdown for the Bud Crown wraps up with Kasey's King of LaSalle Presented By Budweiser for the World of Outlaws.
Jason Meyers, who leads the series with seven wins, is the current leader in the standings of the four-race mini-series with Paul McMahan second, Steve Kinser third, Donny Schatz fourth and Danny Lasoski fifth. The Top-Three in the Bud Crown standings after the race at LaSalle will share a $15,000 bonus. Meyers currently holds a 36-point advantage over McMahan, with Kinser third, 37 points out of the top spot. Schatz is 37 points out of the third, the final paying position.
Meyers, McMahan, Kinser and Schatz are the only drivers that have finished in the Top-10 in each of the first three rounds of the Showdown for the Bud Crown heading into the event at LaSalle Speedway.
Meyers won the second round of the Showdown for the Bud Crown at Volunteer Speedway after finishing seventh in the opener at the high-banked four-tenths-mile. He ran sixth last week at Missouri State Fair in Round 3. He also has set fast time twice in qualifying during Bud Crown events, which awards points to the drivers in time trials, heat races and the feature.
"You have to always keep the big picture in mind and that's the end of the year," explained Meyers when asked if he need to approach the race at LaSalle any different. "The way you do that is to win races and we go out take each race at a time just like we have been. We ran well there last time in '04 and are looking forward to going back."
McMahan, who leads the series with six fast time honors this season, is taking a similar approach to Meyers. The veteran finished fourth and fifth in the first two rounds of the Showdown for the Bud Crown, and was seventh last week at Missouri State Fair Speedway. He has qualified among the Top-10 in all three of the races during the mini-series, along with finishing in the Top-Two in heat races twice.
"You try not to approach it any different than any other race," said McMahan. "It's great that Kasey (Kahne) and the Outlaws are doing this deal. "They give qualifying points and heat races points so you have to be good every time you hit the track. We just need to go out and qualify well like we have been doing all year long and get into the main event and if it works out, it works out."
Meyers has made just one career start at LaSalle Speedway with that coming in 2004, the last time the World of Outlaws raced at the high-banked ¼-mile. He finished fifth in that race. The veteran has won four times over the years with the World of Outlaws on ¼-mile tracks. Kasey's King of LaSalle will be the fourth race on a ¼-mile bullring for the World of Outlaws this season.
"It's long enough ago, that nothing will really relate to today, but knowledge of the race track as a driver and crew chief will help having been there," noted Meyers. "I think the important thing for D.J. (Lindsey) and I to do is go in there and use our knowledge of the track characteristics and that may help in gear selection. I do remember it's always good racing there and hopefully we'll put a good show on for the fans."
McMahan has made two career starts at LaSalle with the most recent being in 2004, when he finished eighth, in addition to racing at the track in 1997. McMahan, who is currently sixth in the World of Outlaws championship standings on the strength of 18 Top-10 finishes, has two Top-Five runs on ¼-miles this season.
"It's been a long time since I've been there and I really don't remember much about the track," stated the California native who now calls Nashville, Tennessee home. "I do remember it was blistering hot there. It should be a great race for the fans and it's a great race track. With NASCAR being in town, we should get a lot of fans over there and put on a great race for them."
Meyers, who is currently third in the World of Outlaws championship standings aboard the GLR Investments KPC, only seven markers out of second and 27 out of the lead, is on top of the leader board in wins this season with seven. He was victorious in the most recent World of Outlaws race last Saturday night at North Central Speedway in Minnesota. He carries plenty of momentum into LaSalle Speedway as he looks to wrap up the Showdown for the Bud Crown title.
"It means a lot to win anything out there," shared the native of Clovis, California. "It's so competitive and so tough out that winning a race, winning a mini point series, winning a race, or winning the championship, it's all very important. It's all very important to our sponsors as well. Anything we can do to put our sponsors name on the top of any list would certainly be a good notch in our belt."
McMahan, who drives for Kasey Kahne, who is co-promoting the event along with the World Racing Group, would like nothing more than to claim the title in the four-race mini-series. McMahan climbed into the Great Clips Maxim at Las Vegas earlier this season to fill in for the injured Cody Darrah.
"It would be really cool to win it," said the veteran driver. "It would be great to win anything that Kasey (Kahne) puts on or is a part of. He really loves sprint car racing and being involved in the sport. Him doing these little things makes it fun for everybody. If I can pull it off and keep the money in-house that would be pretty cool."
On Thursday, July 8 at LaSalle Speedway, tickets for adults are $29 in advance and $35 the day of the race. Children's Reserved Seats (12 years old and younger) are $9. For more information and to purchase tickets call: (704)-795-RACE (7223) or visit www.worldofoutlaws.com/tickets. Camping will be available at the track (no hook-ups) on Wednesday July 7 and Thursday, July 8.
The World of Outlaws Sprint Car Series is brought to fans across the country by many important sponsors and partners, including: Armor All (Official Car Care Products), Chizmark & Larson Insurance, Goodyear Tires (Official Tire), SuperClean (Official Cleaner-Degreaser), VP Racing (Official Racing Fuel); in addition to contingency sponsors, Jake's Custom Golf Carts, KSE Race Products, Penske Shocks, Racing Electronics, S&S Volvo; Engine Builder's Challenge participants Don Ott Racing Engines, Kistler Engines, Shaver Specialties and Speedway Engines; and Chassis Builder's Challenge participants J&J Auto Racing, Maxim Racing and XXX Race Company.