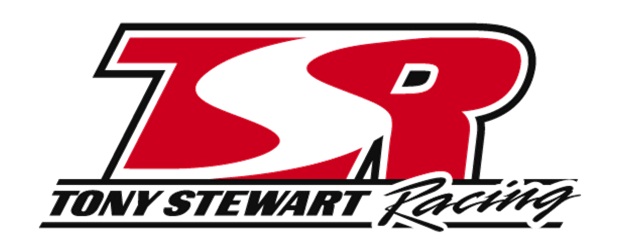 By Bill Klingbeil
INDIANAPOLIS (July 19, 2010) – The hits just keep on coming in the World of Outlaws (WoO) Sprint Car Series. Just hours after completing the 27th annual Kings Royal at Tony Stewart's Eldora Speedway in Rossburg, Ohio, Tony Stewart Racing's (TSR) WoO teams shifted their focus to their next challenge: four nights of racing in six days. Saturday night's Kings Royal winner Steve Kinser and his TSR teammate Donny Schatz return to action Tuesday at Lernerville Speedway in Sarver, Pa., for the Don Martin Memorial Silver Cup. The schedule continues during the weekend with the two-night Williams Grove (Pa.) Speedway Summer Nationals, and concludes Sunday with an event at Lebanon (N.Y.) Valley Speedway.
Kinser, driver of the TSR No. 11 Bass Pro Shops/JD Byrider Maxim, and the Bass Pro Shops crew head to Lernerville full of confidence following their Kings Royal win. It was Kinser's fifth WoO win of the season and the kind of victory that can carry a team for a while. The victory concluded a week that saw him finish second in the Brad Doty Classic – after qualifying 32nd. He finished fourth in Friday's feature at Eldora to keep the pressure on 2010 WoO point standings leader Joey Saldana. Kinser trails Saldana by 12 points heading into this week's action. Saturday's triumph was vintage Kinser as he used a late restart to regain the lead from Kerry Madsen en route to his seventh career Kings Royal title.
Four-time and reigning champion Donny Schatz built some momentum heading into this week with a pair of solid finishes at Eldora. Friday night, he raced the TSR No. 15 Armor All/STP/ParkerStore J&J to a second-place finish and kicked off Saturday's Kings Royal by qualifying third in the field of 49 cars. He was fast early in the 40-lap Kings Royal feature, charging from ninth to third before ultimately finishing fourth.
Tuesday's race at Lernerville is the Outlaws' first stop at the 4/10-mile dirt oval in western Pennsylvania. Last season, the Silver Cup changed from a 40-lap A-Feature to a pair of "Twin 30's." The first 30-lap A-Feature is lined up based on the regular Outlaw qualifying program, and the second 30-lap race is determined by the finishing order of the first main event. Each pays $15,000 to the winner.
Kinser has twice won the Don Martin Memorial Silver Cup. He picked up the $27,000 first-prize money in August 1994 and scored his most recent win at Lernerville in the summer of 2008, when he captured the 40th annual Silver Cup. Schatz also has a pair of Silver Cup trophies on his mantle, scoring wins in 2006 and 2007. He finished second to Kinser in the 2008 Silver Cup.
Both former WoO champions have been very successful at the historic Williams Grove Speedway in Mechanicsburg, Pa. Kinser has started almost 150 races at the half-mile oval and has 37 WoO triumphs to his credit. His most recent win came in May 2008 and, earlier this season, he charged from the back of the field to finish 10th. Schatz will be making his 72nd start at Williams Grove on Friday. He has 15 career wins at the track and seven of those have come during the Summer Nationals. His most recent victory was in the 2008 Summer Nationals finale. Earlier this season, the four-time Williams Grove National Open champion was involved in an opening-lap accident after starting on the pole.
The week concludes Sunday night in upstate New York with the Outlaws' first stop of 2010 in the Empire State. Kinser will be making his 27th start at the track looking for his ninth career win. Last summer, he finished second in the A-Feature, giving him seven consecutive top-fives at the track. Schatz has a dozen starts at Lebanon Valley and a pair of wins at the track. On Memorial Day in 2001, he led every lap of the A-Feature and was victorious again in the summer of 2006. Last season, he finished fourth.
Kinser and Schatz continue to play key roles in the battle for the 2010 WoO championship. Kinser's five wins and series-leading 36 top-10 finishes is keeping him right on the heels of leader Saldana. Schatz is fourth in the points, 190 back, and has posted a pair of wins, 17 top-five finishes and 28 top-10s.
Tuesday at Lernerville, the pit gates will open at 4 p.m. EDT, with the grandstands opening at 5 p.m. Hot laps are scheduled to begin at 6:45 p.m. For more details and ticket information, call (704) 795-7723, or visit www.lernerville.com.
Friday and Saturday at Williams Grove Speedway, the pit gates will open at 3:30 p.m. EDT, with the grandstands opening at 5:45 p.m. Time trials are scheduled to begin at 7:45 p.m. More details are available by calling Williams Grove Speedway at (717) 697-5000, or visit www.williamsgrove.com.
Sunday at Lebanon Valley Speedway, the pit gates will open at 2 p.m. EDT, with the grandstands opening at 4 p.m. Hot laps are scheduled to begin at 6 p.m. For ticket information, visit www.lebanonvalley.com.
Race fans unable to attend this weekend's races can catch all of the action on DIRTVision.com. Fans can listen live as Johnny Gibson, "Voice of the Outlaws," calls the action as he does at all WoO Sprint Series events on the DIRTVision.com cybercast, as well as on the DIRT Radio Network. Go to www.DIRTVision.com for more information on all the site features, including updated results from each night of racing, as well as a chat room to interact with other race fans.
Steve Kinser, Driver of the No. 11 TSR/Bass Pro Shops/Chevy/J.D. Byrider Maxim:
Saturday's Kings Royal victory was a popular one with the capacity crowd at Eldora. You seemed really excited about the win, as well. What made it so special?
"The Kings Royal is a big race. It only happens once a year, so you have to do everything you can to win it. The Bass Pro Shops team did a great job putting us in position to do that. Starting up there, you really feel like you should win. Kerry (Madsen) did a great job, and we were fortunate to get him on that last restart. Everybody wants to win the Kings Royal, and we are the team that did it this year. We've been running pretty well all year, but winning big races just gives everyone a little more push to keep it going and try to win some more."
The Don Martin Silver Cup is the next race on the schedule. Don Martin was a big part of the track and always enjoyed having the Outlaws in town. Any special thoughts on the race, Lernerville or Don Martin?
"Don Martin was a great guy and treated everyone who came through there very well. He made everyone feel welcome and was a super-nice guy. The race now is a little bit different format but, other than that, you still have to be prepared and have a fast car. It will be the first time at Lernerville with the new tires. We've been running them everyone else, so we'll see if some of the things we are doing now and have done there in the past are compatible with the track."
Donny Schatz, Driver of the No. 15 TSR/Armor All/Chevy/ParkerStore J&J:
"The Month of Money" is underway and you are off to a good start. Now you are headed to Lernerville, a place where you won consecutive Silver Cups in 2006 and 2007. What are your thoughts heading into Tuesday's race?
"I have always enjoyed racing there. Mother Nature has played a role in things up there the last several years. Hopefully, it's sunny, the rain stays away, and we can have a great event. With the new format of running two features, you have to make sure you are on top of everything and make sure everything is as fresh as fresh can be, especially the motor. You still have to go win the race, and we feel like we're headed in the right direction and are up for the challenge."
Williams Grove Speedway is one of those old historic dirt tracks. The track is as tough to get around as any, and the locals really look forward to the Outlaws coming to town. What is that like for you as a competitor?
"It's a level of respect that you have to learn for that track and I've been lucky to have learned it. When I started going there, I did badly and actually hated it. It's one of those places that, now, I look forward to going to. No matter how good or bad my car is, I feel like I am in a good position to win. That makes it fun for me. I have a lot of friends up there and a lot of people I enjoy seeing. We look forward to getting out there in the summertime. Rain has kind of plagued our events the last couple of times we have been there so, hopefully, we can keep that away, too, and have a great weekend. We'd really like to win the Summer Nationals again."
About Bass Pro Shops
In less than three decades, Bass Pro Shops has grown from a small display in Springfield, Mo., into the nation's leading retailer of premium outdoor gear. Bass Pro Shops has established itself as a cutting-edge innovator in the highly competitive world of outdoor retailers. Now totaling 56 locations nationwide, and planning to add up to two more stores in 2011, Bass Pro Shops have become destination locations for over 100 million consumers each year with their unique combination of entertainment, outdoor education and conservation appreciation. Bass Pro Shops has won the prestigious "Trendsetter of the Year" award, as well as Chain Store Age's "Retailer of the Year" award and Sporting Goods Business' "Specialty Retailer of the Year" award. Bass Pro Shops and brand founder, Johnny Morris, also won "2008 Retail Innovator of the Year" from the National Retail Federation. The company also has been named the #1 Outdoor Retailer in America by Sporting Goods Business magazine. For more information regarding Bass Pro Shops, store locations and racing involvement, log on to www.basspro.com.
About Armor All/STP
The Armor All/STP Products Company is a subsidiary of The Clorox Company, headquartered in Oakland, Calif. Clorox is a leading manufacturer and marketer of consumer products with fiscal year 2008 revenues of $5.2 billion. With 7,600 employees worldwide, the company manufacturers products in two dozen countries and markets them in more than 100 countries. For more information about Clorox, visit www.TheCloroxCompany.com. For more information on Armor All, go to www.armorall.com or www.aa-ownercenter.com.
-www.TonyStewartRacing.com-