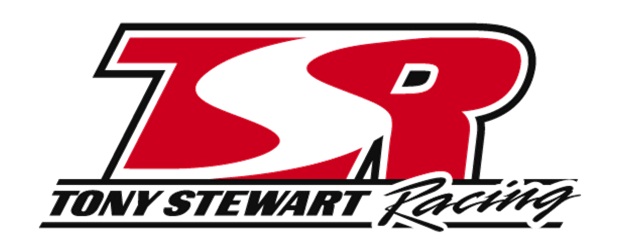 By Bill Klingbeil
INDIANAPOLIS (Aug. 5, 2010) – Just by definition, Ironman encourages thoughts of toughness. Triathletes who push their bodies to the limit chase the title. The fictional character in Marvel Comics who is asked to save the world shares that name. Baseball Hall of Famer Cal Ripken Jr., has ties to the term following his streak of 2,632 consecutive games. They all incorporate toughness, physical and mental strength and longevity. Those descriptors could easily be thrown at a competitor who can compete more than 80 nights a year and come on top in the end. The World of Outlaws (WoO) Sprint Car Series challenges just about every aspect of a driver, and Tony Stewart Racing's (TSR) Steve Kinser and Donny Schatz have proven their abilities through the years by collectively earning 24 WoO titles.
This weekend's challenge for Kinser, Schatz and the rest of WoO competitors is the second annual Ironman 55 at I-55 Raceway in Pevely, Mo. It is the longest race of the year and its goal is to determine the toughest driver in the sport. The setting is St. Louis, where August temperatures normally hover around 100 degrees and the humidity is nearly as high. The track is a high-banked, 1/3-mile oval that offers some of the closest racing of any venue on the tour. The final component is a guessing game about the pit stop. When will it occur and what changes will the crews make on the car to ensure their drivers are at their best from laps 50 to 55. A $20,000 payday is on the line for the driver and team that can conquer all of the obstacles.
Twenty-time WoO champion Kinser certainly has mastered many tracks and events throughout his career. He enters the weekend fresh off his seventh WoO victory of the season on Tuesday night at Fulton (N.Y.) Speedway. Kinser raced the TSR No. 11 Bass Pro Shops/JD Byrider Maxim to his 559th career triumph and will look to earn his sixth career win at I-55 when the two-night Ironman 55 program kicks off Friday night. Kinser has five career wins at the track. He won his first race there in August 1987, and his most recent win came in April 2003. In last year's inaugural Ironman 55, he finished 11th.
Schatz also heads to St. Louis with momentum on his side. The four-time and reigning WoO champion won the Outlaws' race last Sunday night at Ohsweken (Ontario) Speedway. Schatz piloted the TSR No. 15 Armor All/STP/ParkerStore J&J and led all 30 laps of the A-Feature. The flag-to-flag victory was his third of the 2010 season and continued his recent string of top-10 finishes. The Fargo, N.D., racer has made 24 starts at I-55 in his WoO career and has one victory. He led all 40 laps of the A-Feature in April 2006, and the win continued a streak that is still active heading into the weekend. Schatz has 10 consecutive finishes inside the top eight, including third- and fourth-place finishes in last year's Ironman 55 weekend main events.
Tuesday's victory for Kinser continued his pursuit of a 21st WoO championship. The Bloomington, Ind., native has closed the gap on leader Joey Saldana in the 2010 WoO championship standings. "The King of the Outlaws" trails leader Saldana by 15 markers heading into this weekend's action. For the season, Kinser leads the series with 30 top-five and 42 top-10 finishes in 47 starts. Schatz has 23 top-five finishes and 35 top-10s and continues to rank fourth in the WoO standings, 167 points back of Saldana.
Friday at I-55 Raceway, the pit gates and grandstands will open at 4 p.m. CDT. Hot laps are scheduled to begin at 6 p.m. On Saturday the pit gates and grandstands will open at 3 p.m. CDT. Hot laps are scheduled to begin at 6 p.m. More details are available by calling the track at (636) 479-3219 or by visiting www.i55raceway.com.
Race fans unable to attend this weekend's events can catch all of the action on DIRTVision.com. Fans can listen live as Johnny Gibson, "Voice of the Outlaws," calls the action as he does at all WoO Sprint Series events on the DIRTVision.com cybercast, as well as on the DIRT Radio Network. Go to www.DIRTVision.com for more information on all the site features, including updated results from each night of racing, as well as a chat room to interact with other race fans.
Steve Kinser, Driver of the No. 11 TSR/Bass Pro Shops/Chevy/J.D. Byrider Maxim:
The week started with another victory. You began the season with a goal of winning the most races. Recently, you've been able to tie Jason Meyers for second in wins and close in on Joey Saldana. What's been key to winning races this season?
"The biggest thing is the team I have. I have to thank Tony (Stewart) and Bass Pro Shops for making this thing happen this year.
"The guys I have with me (Scott Gerkin, Gary DuBois and Travis LoGrande) work really hard and they do a great job. They've put me in a good position just about every night. We've been strong all season and only had a few nights where we weren't right there. Joey and Jason won a bunch early and we've started to close back in on them. If we keep after it, we'll be in the position we hoped to be in."
This weekend, you make your second stop in the St. Louis area at I-55 Raceway. What are your thoughts heading into the weekend?
"I really enjoy going to Pevely. It's a nice little racetrack, and you really have to stay on top of things. The track can be good on top, on the bottom and through the middle. Usually, the guy who finds the second or third line that works first is the guy you have to beat. On Saturday night, it'll be a little trickier. You have to really watch the racetrack and make sure it will hold up for 55 laps. Everybody is in the same boat as far as that goes, but hopefully we can stay just a little bit ahead of everyone else."
Donny Schatz, Driver of the No. 15 TSR/Armor All/Chevy/ParkerStore J&J:
The Ironman 55 was designed to be a test of endurance. No other race on the WoO circuit is that long in terms of lap count. What do you remember about last year's inaugural event?
"It was a fun race and pretty unique. What happens at the beginning of the race can be something that is not even close to being what happens at the end. Last year, it was hotter than heck and I thought we had a chance to win that thing. The car that won it was up there banging the wall the whole race. Midway through the race, we were coming to the leaders but, when the race was stopped, they got a chance to change some things on their cars. That helped them win the race. We'd like to see races go all the way through without stopping but, with a race that long, it might not be possible."
You mentioned liking longer races. What is it about the longer races that you enjoy?
"I feel like we have always been a little bit better toward the end of the race. The longer they go, the better we seem to be. The other thing is with longer races is that there is a better chance for lapped traffic. I love the traffic. In racing, you want to get yourself in that position to where you feel like you can get guys in front of you to make mistakes. I feel like that is where the races are won and lost. If I'm leading the race, I want to get to traffic so I can maneuver through there better and put a little ground between myself and whoever is chasing me. If I am behind, maybe we can work our way through the cars a little better than the guys in front of us and get around them. It's fun to be in traffic and I love it every time we are in it."
About Bass Pro Shops
In less than three decades, Bass Pro Shops has grown from a small display in Springfield, Mo., into the nation's leading retailer of premium outdoor gear. Bass Pro Shops has established itself as a cutting-edge innovator in the highly competitive world of outdoor retailers. Now totaling 56 locations nationwide, and planning to add up to two more stores in 2011, Bass Pro Shops have become destination locations for over 100 million consumers each year with their unique combination of entertainment, outdoor education and conservation appreciation. Bass Pro Shops has won the prestigious "Trendsetter of the Year" award, as well as Chain Store Age's "Retailer of the Year" award and Sporting Goods Business' "Specialty Retailer of the Year" award. Bass Pro Shops and brand founder, Johnny Morris, also won "2008 Retail Innovator of the Year" from the National Retail Federation. The company also has been named the #1 Outdoor Retailer in America by Sporting Goods Business magazine. For more information regarding Bass Pro Shops, store locations and racing involvement, log on to www.basspro.com.
About Armor All/STP
The Armor All/STP Products Company is a subsidiary of The Clorox Company, headquartered in Oakland, Calif. Clorox is a leading manufacturer and marketer of consumer products with fiscal year 2008 revenues of $5.2 billion. With 7,600 employees worldwide, the company manufacturers products in two dozen countries and markets them in more than 100 countries. For more information about Clorox, visit www.TheCloroxCompany.com. For more information on Armor All, go to www.armorall.com or www.aa-ownercenter.com.
-www.TonyStewartRacing.com-