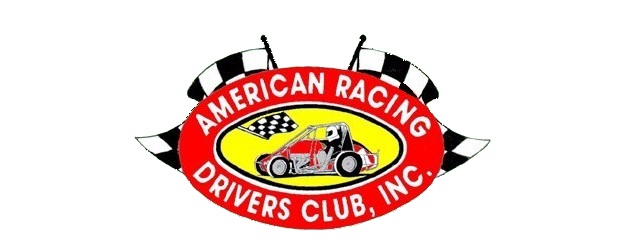 From Steve Williams
The ARDC made their annual invasion of Dixieland Speedway Friday for some warm southern hospitality and entertained the fans with some hot summer racing and Steve Buckwalter came away with his second win in a row and eighth of the season.
At the start of the feature, Brett Arndt bolted from the pole position into the lead. Arndt was followed by Dusty Heistand and Chris Zrinski. Eric Heydenreich got by Zrinski and he, Arndt and Heistand brought the fans to their feet with some tremendous three wide racing.
A caution flag on the eighth lap added a fourth car to the front runners. Steve Buckwalter who had started 14th had worked his way into fourth and the caution allowed him to join the fray. Buckwalter used it to his advantage when on the tenth lap he passed Heistand and Heydenreich on the back stretch to move into second. Buckwalter immediately pressured Arndt and on the next lap drove into the lead. Another driver using the caution to his advantage was Ryan Smith who moved into the fourth position getting by Heistand.
Buckwalter was able to hold off some furious charges, first by Arndt and then by Smith who worked his way into second. Buckwalter was able to open some distance from a great side by side battle for second, between Smith, Arndt and Heydenreich. In the latter stages of the race the battle was joined by members of ARDC's outstanding rookie class, Steve Drevicki, Alex Bright and Brad Cox.
At the checkered flag, Buckwalter had a 10 car advantage over Smith. Heydenreich was third, Arndt fourth and Alex Bright fifth.
In victory lane, Buckwalter, who would enter the first turn, slam into the cushion and ride around the top said, "I wanted to get to the front before Ryan (Smith and Drew (Heistand)." "I just figured if we could get out front and run that cushion we had a pretty good advantage."
Rounding out the top ten was Brad Cox, Drew Heistand, Drevicki, Nick Wean and Steve Craig.
Heat races were won by, Steve Buckwalter, Brett Arndt and Drew Heistand.
NOTES: Dixieland claimed three flip victims. Eric Heydenreich and Scott Lawrence in warm-ups and PJ Gargiulo in the feature. After his flip Gargiulo rode in on his damaged racer, waving to the cheering fans. Lawrance was a first time competitor. He was the ARDC 2002 Rookie of the Year but has since moved to the Charlotte, NC area and has not raced a midget in 7 years. After purchasing his race car at the Chili Bowl he was not even sure if the engine would fire as he has no place near his home to get the car started. Brad Cox has moved to Mooresville, NC where he is now competing in NASCAR Late Models for NASCAR Sprint Cup star, Marcos Ambrose. His next Midget race will be at the 2011 Chili Bowl. Steve Drevicki has been using the engine out of his car owner, Greg Fitzpatricks' car. Fitzpatrick is rebuilding Drevickis' old engine and expects to be back behind the wheel soon. After his win, Steve Buckwalter hustled back to Pennsylvania where he was slated to race his 410 Sprint Car in the Jim Nace Memorial at Port Royal. Ryan Smith qualified his 360 Sprint Car last week at Fulton, NY with the World of Outlaws. The northerners were met with a blistering heat index of over 100°-F when they arrived at the track. It did cool down into the high 80's when the sun went down.
DIXIELAND SPEEDWAY August 6, 2010 ARDC MIDGETS (19 Entries)
1) 0 Steve Buckwalter, 2) 34 Ryan Smith, 3) 11 Eric Heydenreich, 4) 46 Brett Arndt, 5) 77 Alex Bright 6) 94 Brad Cox, 7) 12 Drew Heistand, 8) 19 Steve Drevicki, 9) 78 Nick Wean, 10) 55 Steve Craig, 11) 83 Bruce Buckwalter Jr. 12) 01 Steve Bull, 13) 31 Joe Butera, 14) 25 Chris Zrinski, 15) 51 PJ Gargiulo, 16) 84 Jimmy Cammock, 17) 6 Dusty Heistand, 18) 09 Scott Lawrence, 19) 52 Tim Buckwalter
UPCOMING EVENTS
Friday August 13, 2010
Accord Speedway
Tuesday, August 24, 2010
New Egypt Speedway
Wednesday, August 25, 2010
New Egypt Speedway (Rain Date)
Friday, September 3, 2010
Clinton County Raceway (Makeup)
Friday, September 3, 2010
Clinton County Raceway
PAST RESULTS
Sunday, March 28, 2010
Big Diamond Raceway
RAIN
Sunday, April 11, 2010
Susquehanna Speedway Park
Billy Pauch Jr
Candy Bowl Makeup
Steve Buckwalter
Friday, April 30, 2010
Williams Grove Speedway
Steve Buckwalter
Sunday, May 02, 2010
Big Diamond Raceway
RAIN
March 28th Makeup
RAIN
Saturday, May 08, 2010
Williams Grove Speedway
RAIN
Saturday, May 15, 2010
Grandview Speedway
Billy Pauch Jr
Friday, May 28, 2010
Penn Can Speedway
Steve Buckwalter
Tuesday, June 01, 2010
Grandview Speedway TOTH w/ USAC
Steve Buckwalter
Wednesday, June 02, 2010
Lincoln Speedway w/USAC
Eric Heydenreich
Sunday, June 13, 2010
Susquehanna Speedway
Steve Buckwalter
Saturday, June 19, 2010
Bridgeport Speedway (1/4 mile)
Ryan Smith
Friday, July 02, 2010
Central Pennsylvania Speedway
Steve Buckwalter
Sunday, July 04, 2010
Georgetown Speedway
POSTPONED
Saturday, July 10, 2010
Williams Grove Speedway
Bruce Buckwalter Jr.
Saturday, July 10, 2010
May 8th Makeup
Ryan Smith
Friday, July 16, 2010
Accord Speedway
RAIN
Friday, July 30, 2010
Clinton County Speedway
Completion TBA
Saturday, July 31, 2010
Mercer Raceway
Steve Buckwalter
Friday, August 06, 2010
Dixieland Speedway
Steve Buckwalter
UNOFFICIAL POINT STANDINGS
CAR#
DRIVER
TOTAL POINTS
1
0
STEVE
BUCKWALTER
1494
2
12
DREW
HEISTAND
1417
3
34
RYAN
SMITH
1380
4
11
ERIC
HEYDENREICH
1295
5
83
BRUCE
BUCKWALTER JR
1146
6
44
FRANK
POLIMEDA
1144
7
77
ALEX
BRIGHT
1124
8
46
BRETT
ARNDT
1087
9
78
NICK
WEAN
992
10
52
TIM
BUCKWALTER
952
11
9
STEVE
LENIG
926
12
51
PJ
GARGIULO
911
13
19
STEVEN
DREVICKI
892
14
6
DUSTY
HEISTAND
854
15
16
DAVE
SHIRK
803
16
2
TRACY
READINGER
749
16
49
TREVOR
KOBYLARZ
…