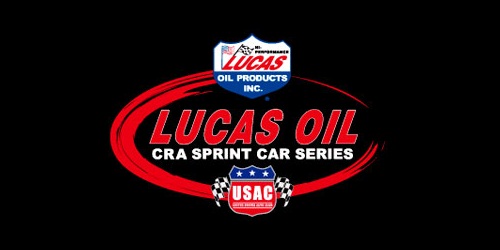 By Dick Jordan
Santa Maria (Calif.) Speedway hosts this Saturday night's AMSOIL USAC/CRA Sprint race and it remains to be seen if David Cardey's recent success can spill over onto the third-mile Santa Maria oval on the track's Mega 97.1 FM night.
Cardey has won the last four races at Perris Auto Speedway and has climbed to seventh in the standings as a result.
Mike Spencer continues to lead the USAC/CRA standings, 61 ahead of Danny Sheridan going into Saturday's race at Santa Maria. Spencer finished second last year at Santa Maria and Cardey was third behind race winner Garrett Hansen.
AMSOIL USAC/CRA SPRINT SERIES POINT STANDINGS
1-Mike Spencer-669, 2-Danny Sheridan-608, 3-Cory Kruseman-523, 4-Blake Miller-492, 5-Matt Mitchell-470, 6-Greg Bragg-408, 7-David Cardey-375, 8-Jimmy Crawford-348, 9-Cody Williams-342, 10-Tony Jones-326.