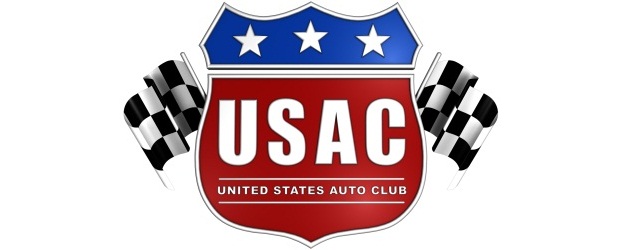 By Dick Jordan
Bud Kaeding of Campbell, Calif. continues to chase USAC history this weekend as he competes in the 30th "4-Crown Nationals" at the Eldora Speedway in Rossburg, Ohio.
Kaeding's place in history as the only four-time USAC Silver Crown Champion depends on his performance in the three remaining series events, at Eldora, at Terre Haute, Ind. October 9 and Toledo, Ohio October 16. He is currently 36 points ahead of Kody Swanson, but several other drivers are also in the title mix.
Practice and qualifying for the Silver Crown and Midgets are scheduled Friday night, with the balance of the program, including all USAC Sprint Car activity slated on Saturday night. A 25-lap Midget and 30-lap Sprint feature precede Saturday's 50-lap Silver Crown main event.
Jerry Coons Jr. ranks third in the Silver Crown points, only 42 back of Kaeding, with Shane Hmiel just 48 back of the leader. A.J. Fike, last year's points runner-up, is fifth, just 50 back, while Levi Jones is sixth, 53 out of the lead. Brian Tyler is seventh, 66 back, with a total of 66 points available at Eldora.
Dave Darland is the defending "4-Crown" Silver Crown Champion and former race champs Coons (2007) and Tyler (2002) are also expected to compete, but Darland is eyeing a fifth "4-Crown" Silver Crown triumph after winning in 2004, 2005, 2008 and 2009.
USAC SILVER CROWN CHAMPIONSHIP SERIES POINT STANDINGS
1-Bud Kaeding-296, 2-Kody Swanson-260, 3-Jerry Coons Jr.-254, 4-Shane Hmiel-248, 5-A.J. Fike-246, 6-Levi Jones-243, 7-Brian Tyler-230, 8-Tracy Hines-203, 9-Bobby East-196, 10-Bryan Clauson-195.