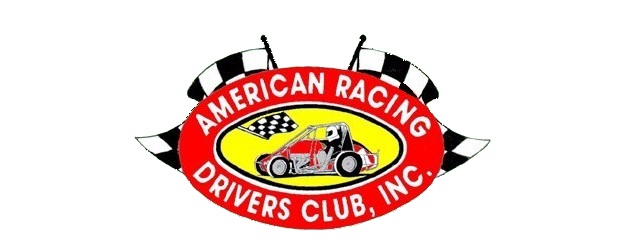 From ARDC
The ARDC returned to New Egypt Speedway on Saturday Night and Drew Heistand picked up his first win of the season.
The wide smooth surface created a wild start to the feature with pole sitter Dave Shirk, fourth place starting Donnie Trent and seventh place starter Steve Buckwalter all crossing the strip side by side on the first lap.
Buckwalter took command as the three raced into the first turn and started to open a commanding lead. Shirk pulled into second and was able to hold off Trent and Bruce Buckwalter Jr who was running the low groove.
Buckwalter had opened up a sizeable lead when action was halted on the eighth lap for a wild flip by Jason Rice. Rice racing down the back stretch appeared to have something break on his racer and he started a series of side over side, then end over end flips flying high in the air.
The flip that started about half way down the backstretch ended with Rice sitting near the guardrails in the third turn. Rice was taken to the hospital to be examined.
On the restart, Buckwalter again opened up the lead over Shirk, Trent and Buckwalter plus the ninth place starter, Drew Heistand.
Heistand continued his move forward and on lap 16 was able to get by Shirk, however a yellow flag negated the pass and on the restart, Heistand was moved back behind Shirk to third place.
Heistand was able to get by Shirk on the restart but was not able to close up and ground behind Buckwalter.
Another red flag was waved on the 23rd lap when Trevor Kobylarz, blew his engine and his car erupted in flames. Quick action by the fire crew prevented any injury.
On the restart, Buckwalter was followed by Heistand, PJ Gargiulo who had picked his was forward from his 11th, Ryan Smith and Ryan Watt.
Before the race could be restarted, Buckwalter pulled to the pits to replace both his right side tires, which were going flat. Buckwalter was able to rejoin the field before the green came out.
Heistand had the best of the restart but right behind him, Watt was able to get by Gargiulo and Smith before the yellow flew again on the following lap.
The last lap was all Heistand but the big move was made by Smith who got by Gargiulo and was also able to nip Watt at the line.
The win was Heistands' first of the season and the seventh of his career. Smith was second followed by Watt, Nick Wean and PJ Gargiulo. The top ten was rounded out by Steve Buckwalter, Dusty Heistand, Tim Buckwalter, Andrew Hannula and Brett Arndt.
NOTES Fred Schell announced that he was selling his equipment and teaming up with Donnie Hoffman to field a car for Ryan Watt next season. Andrew Hannula, who moved to Indianapolis earlier this year traveled home and raced the car normally driven by Chris Zrinski. Steve Drevicki had engine problems in his heat. Nick Wean's crew lent Drevicki some parts so he could race in the feature. It was announced that the ARDC would be racing in the Sunday portion of the big two day event at Big Diamond Raceway next weekend.
NEW EGYPT SPEEDWAY September 25, 2010 ARDC Midgets 25 laps (24 Entries) 1) 12 Drew Heistand 2) 34 Ryan Smith 3) 75 Ryan Watt 4) 78 Nick Wean 5) 51 PJ Gargiulo 6) 0 Steve Buckwalter 7) 6 Dusty Heistand 8) 52 Tim Buckwalter 9) 25 Andrew Hannula 10) 46 Brett Arndt 11) 19 Steve Drevicki 12) 91 Donnie Trent 13) 77 Alex Bright 14) 01 Steve Bull 15) 84 Jimmy Cammock 16) 7 Shawn Jackson 17) 99 Scott Zipp 18) 16 Dave Shirk 19) 49 Trevor Kobylarz 20) 83 Bruce Buckwalter Jr. 21) 17 Donnie Hoffman 22) 57 Jason Rice 23) 39 Justin Grosz 24) 9 Steve Lenig
UPCOMING EVENTS
Sunday, October 03, 2010
Big Diamond Raceway
Saturday, October 16, 2010
Grandview TOTH
Saturday, October 30, 2010
Susquehanna Speedway Park
Sunday, October 31, 2010
Susquehanna Speedway Park (Rain Date)
PAST RESULTS
Sunday, March 28, 2010
Big Diamond Raceway
RAIN
Sunday, April 11, 2010
Susquehanna Speedway Park
Billy Pauch Jr
Candy Bowl Makeup
Steve Buckwalter
Friday, April 30, 2010
Williams Grove Speedway
Steve Buckwalter
Sunday, May 02, 2010
Big Diamond Raceway
RAIN
March 28th Makeup
RAIN
Saturday, May 08, 2010
Williams Grove Speedway
RAIN
Saturday, May 15, 2010
Grandview Speedway
Billy Pauch Jr
Friday, May 28, 2010
Penn Can Speedway
Steve Buckwalter
Tuesday, June 01, 2010
Grandview Speedway TOTH w/ USAC
Steve Buckwalter
Wednesday, June 02, 2010
Lincoln Speedway w/USAC
Eric Heydenreich
Sunday, June 13, 2010
Susquehanna Speedway
Steve Buckwalter
Saturday, June 19, 2010
Bridgeport Speedway (1/4 mile)
Ryan Smith
Friday, July 02, 2010
Central Pennsylvania Speedway
Steve Buckwalter
Sunday, July 04, 2010
Georgetown Speedway
POSTPONED
Saturday, July 10, 2010
Williams Grove Speedway
Bruce Buckwalter Jr.
Saturday, July 10, 2010
May 8th Makeup
Ryan Smith
Friday, July 16, 2010
Accord Speedway
RAIN
Friday, July 30, 2010
Clinton County Speedway
Completion TBA
Saturday, July 31, 2010
Mercer Raceway
Steve Buckwalter
Friday, August 06, 2010
Dixieland Speedway
Steve Buckwalter
Friday August 13, 2010
Accord Speedway
Tim Buckwalter
Tuesday, August 31, 2010
New Egypt Speedway
Steve Buckwalter
Friday, September 3, 2010
Clinton County Raceway
Postponed
Saturday, September 11, 2010
Bridgeport Speedway (1/4 mile)
Ryan Smith
Saturday September 25, 2010
New Egypt Speedway
Drew Heistand
UNOFFICIAL POINT STANDINGS
CAR #
DRIVER
TOTAL POINTS
1
0
STEVE
BUCKWALTER
1913
2
34
RYAN
SMITH
1902
3
12
DREW
HEISTAND
1872
4
11
ERIC
HEYDENREICH
1587
5
46
BRETT
ARNDT
1485
6
77
ALEX
BRIGHT
1457
7
83
BRUCE
BUCKWALTER JR
1430
8
51
PJ
GARGIULO
1354
9
78
NICK
WEAN
1338
10
52
TIM
BUCKWALTER
1306
11
44
FRANK
POLIMEDA
1233
12
9
STEVE
LENIG
1181
13
19
STEVEN
DREVICKI
1176
14
6
DUSTY
HEISTAND
1165
15
49
TREVOR
KOBYLARZ
1065
16
16
DAVE
SHIRK
1024