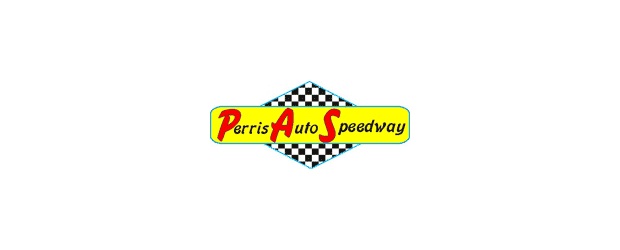 By Scott Daloisio
(Perris, CA, January 25, 2011) The best deal in racing, season tickets to the Southern California home of Major League Sprint Car Racing, Perris Auto Speedway, is available now. 2011 season tickets start as low as $10.00 per race.
Season tickets, which will only be available through April 1st, come in four different packages. Reserved seats come in a 20 ticket package for $200.00 ($10.00 per ticket). That is 50% off the race night adult ticket price. General admission packages are available in packs of 10 tickets for $140.00 ($14.00 per ticket), 15 tickets for $195.00 ($13.00) per ticket) and 25 tickets for $300.00 ($12.00 per ticket). The PAS is also offering a child package in the reserved sections of $120.00 for 20 tickets ($6.00 per ticket).
Season tickets will be good for all PAS/Oval Entertainment promoted events in 2011 excluding the Southern California Fair and track rented events.
To start saving money, call (951) 940-0134 and order your 2011 Perris Auto Speedway season tickets today.
To keep up with all of the latest Perris Auto Speedway news, photos, gossip and receive special offers, sign up at The PAS Facebook site at: http://www.facebook.com/home.php#!/group.php?gid=72365695399
You can also keep up with the latest news and receive special offers from The PAS Twitter site: http://twitter.com/perrisautospdwy.
For more information call The PAS at: (951) 940-0134.
Perris Auto Speedway is located on the Lake Perris Fairgrounds (home of October's Southern California Fair), approximately one hour east of Los Angeles and one hour North of San Diego. To get to the track, take the 215 freeway, exit on the Ramona Expressway and go three miles east to the fairgrounds.
Video and DVD productions of all racing events at Perris Auto Speedway are available from Jeff Kristensen's Raceway Video. For more information on these productions you can call: (818) 618-9764 or visit the web site at: racewayvideo.com.
racesatthepas@aol.com is the only authorized Internet address to issue official media news released from The Perris Auto Speedway or Oval Entertainment
The full 2011 Perris Auto Speedway schedule is listed below.
March 12th: "SOKOLA SHOOTOUT" USAC/CRA Sprint Cars & California Lightning Sprints – Relay For Life Giveaway and Fundraiser
March 19th: PASSCAR Super Stocks, Street Stocks, Modifieds, Factory Stocks, CDCRA Dwarf Cars
March 26th: "Night of Destruction 1" Rollover Contest, Demo Cross, Fresh Car Demo Derby
April 2nd: USAC/CRA Sprint Cars & California Lightning Sprints – Relay for Life Giveaway and Fundraiser
April 9th: Off Weekend
April 16th: PASSCAR Super Stocks, Street Stocks, Modifieds, Factory Stocks – PLUS A "SPECIAL EVENT"
April 23rd: Off Weekend
April 30th: "Night of Destruction 2" Fig 8′ Trailer Racing, Rollover Contest, Iron Man Demo Derby – Relay For Life Giveaway and Fundraiser
May 7th: Off Weekend
May 14th: Off Weekend
May 21st: PASSCAR Super Stocks, Street Stocks, Modifieds, Factory Stocks, CDCRA Dwarf Cars – Relay For Life Giveaway and Fundraiser
May 28th: "SALUTE TO INDY" USAC/CRA Sprint Cars & California Lightning Sprints
June 4th: To Be Announced
June 11th: Off Weekend
June 18th: "Night of Destruction 3" Rollover Contest, Demo Cross, Fresh Car Demo Derby
June 25th: PASSCAR Super Stocks, Street Stocks, Modifieds, Factory Stocks, CDCRA Dwarf Cars
July 2nd: City of Perris "CENTENNIAL CELEBRATION – FIRECRACKER 30 & SKY CONCERT" USAC/CRA Sprint Cars & California Lightning Sprints
July 9th: Off Weekend
July 16th: To Be Announced
July 23rd: PASSCAR Super Stocks, Street Stocks, Modifieds, Factory Stocks – PLUS A "SPECIAL EVENT"
July 30th: "KINDOLL CLASSIC" USAC/CRA Sprint Cars & California Lightning Sprints
August 6th: Off Weekend
August 13th: To Be Announced
August 20th: USAC/CRA Sprint Cars & California Lightning Sprints
August 27th: PASSCAR Super Stocks, Street Stocks, Modifieds, Factory Stocks – PLUS A "SPECIAL EVENT"
September 3rd: Off Weekend
September 10th: "Night of Destruction 4" Fig 8′ Trailer Racing, Rollover Contest, Iron Man Demo Derby
September 17th: PASSCAR Super Stocks, Street Stocks, Modifieds, Factory Stocks, CDCRA Dwarf Cars
September 24th: "GLENN HOWARD MEMORIAL" USAC/CRA Sprint Cars
October 1st: Off Weekend
October 8th: "So Cal Fair" USAC/CRA Sprint Cars
October 15th: Southern California Fair
October 22nd: Off Weekend
October 29th: PASSCAR "CHAMPIONS NIGHT" Super Stocks, Street Stocks, Modifieds, Factory Stocks, CDCRA Dwarf Cars
November 3rd: Budweiser "Oval Nationals"
November 4th: Budweiser "Oval Nationals" & California Lightning Sprints
November 5th: Budweiser "Oval Nationals" & California Lightning Sprints