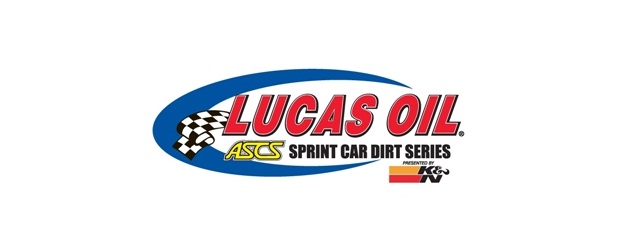 By Lonnie Wheatley
TULSA, Okla. (May 2, 2011) – With the championship points race heating up, the winged forces of the Sunoco Fuel ASCS Southwest Region are back in action this Saturday night at Tucson's USA Raceway.
And, with four nights of action in the books, the title bout is developing between a veteran shoe and an up-and-coming 16-year-old.
Carrying veteran status is Las Cruces' Rick Ziehl, who has tallied up championships that number in the double digits, including three consecutive ASCS Southwest titles. The young gun trying to knock Ziehl off the top pedestal is Joshua Hodges of Tijeras, NM, who ranks as the youngest feature winner in ASCS history after picking up a Rocky Mountain win in Wyoming at just 14 years of age in 2009. Hodges also earned National Rookie of the Year honors in 2009 in the National Sprint Car Hall of Fame's Annual Poll.
Entering Saturday night's action at USA, Ziehl holds the slightest of leads with just a two-point advantage over Hodges. Accustomed to fierce championship battles, Ziehl has prevailed by narrow margins of 22, 7 and 26 points over the past three years.
While Ziehl and Hodges are out of the gates quickly, El Paso's John Carney II is just 32 points off the lead pace in third with Knoxville, IA, resident Calvin Landis and Glendale, AZ, shoe Joshua Williams rounding out the current top five in points.
The balance of the current top ten in ASCS Southwest points includes Kyle McCutcheon (Alamogordo, NM), Dalten Gabbard (Peoria, AZ), Lance Norick (Scottsdale, AZ), Joey Chester (Phoenix, AZ) and John Van Horn (Tucson, AZ).
After kicking off the 2011 season in tandem with the Lucas Oil ASCS National series at February Copper on Dirt with Johnny Herrera and Shane Stewart each claiming wins, Calvin Landis and Herrera have enjoyed ASCS Southwest victory lane on April 2 and April 23, respectively.
Saturday's Sunoco Fuel ASCS Southwest Region action at USA Raceway is slated to go green at 6:45 p.m.
The 3/8-mile USA Raceway clay oval is located east of Tucson off I-10 Exit 268, then 1.6 mile south on Craycroft Road, which turns into Los Reales. For more information, contact the track at 520-574-8515.
The Sunoco Fuel ASCS Southwest Region is currently slated for 20 overall nights of competition in 2011.
The 2011 season marks the 20th year of sanctioning Sprint Car racing for the American Sprint Car Series, with approximately 200 nights of competition at tracks throughout the nation and into Canada. Anchored by the Lucas Oil Sprint Car Series presented by K&N Filters, ASCS also consists of ten different Regions throughout the nation.
Additional information regarding the American Sprint Car Series is available at www.ascsracing.com.