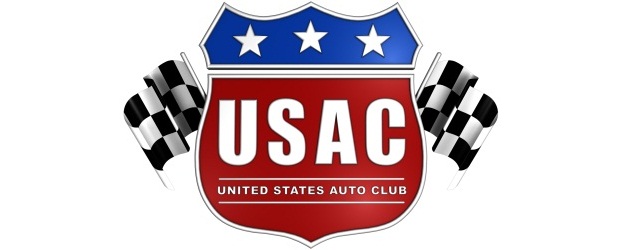 From Track Enterprises
Indianapolis, IN — A wide open field of championship machinery is prepared to kick off the most important racing weekend of the year as the prestigious Hoosier Hundred is slated for Friday, May 27 at the Indiana State Fairgrounds. For the first time in the history of the event and the United States Auto Club Traxxas Silver Crown Championship Series the Hoosier Hundred serves as the season opener for the front-engine upright machines.
After consecutive rain outs promoter Bob Sargent and the Track Enterprises staff treated race fans from all over the world to a revamped Indiana State Fair mile and a new format last year two nights before the 2010 Indianapolis 500. 2009 Hoosier Hundred winner and second generation driver Shane Hollingsworth ran strong for a portion of the evening but a different Shane (also a second generation shoe) with a far different background stole the show. Shane Hmiel, a former NASCAR Nationwide Series driver and son of NASCAR team manager Steve Hmiel left his Pleasant Garden, North Carolina home to test the open wheel waters and pursue an Indy 500 ride.
Hmiel started second alongside polesitter Levi Jones and led until the scheduled lap 51 red flag 'intermission'. During the stoppage Hmiel's crew changed three tires on his Toyota powered machine and he restarted the event in l2th and quickly moved toward the front, taking the lead on lap 77 from Russ Gamester and grabbing the checkered flag in one of the most emotional scenes ever on the storied one mile dirt oval.
Unfortunately a late season accident at the Terre Haute Action Track during the Sumar Classic led to injuries which have relegated the defending winner to spectator status. However, a number of drivers are seeking to put their name on the list of racing legends who have won the Hoosier Hundred.
Three time Hoosier Hundred winner and 1997 Silver Crown champ Dave Darland of Lincoln, Indiana reigns as one of the local favorites for the 2011 Hoosier Hundred as does potential entrant Jon Stanbrough of Kokomo. Hollingsworth, of Indianapolis is also expected to return as is Peru, Indiana resident Russ Gamester and 2000 USAC Silver Crown champ Tracy Hines of New Castle.
Noblesville, Indiana's Bryan Clauson returns to the 'big cars' driving for 1995 USAC Silver Crown champ Tony Stewart and may have the unique distinction of becoming the first driver in nearly ten years to run the Indianapolis Motor Speedway and the Indiana State Fairgrounds dirt track on the same Memorial Day weekend! By virtue of his 2010 USAC Drivers Championship Clauson secured a ride in the Indy Lights Series for the oval tracks and is slated to make his debut in the Freedom 100 on May 27 and then hop over to the fairgrounds on 38th street for the 100-mile dirt track race.
Three time USAC Silver Crown Champion Bud Kaeding of Campbell, California is in search of an unprecedented fourth USAC Silver Crown title and surprisingly his first ever mile dirt track win. Kaeding came close to a Hoosier Hundred win last year, finishing second. Tucson, Arizona's Jerry Coons, Jr. won the 2008 Silver Crown championship and also lacks a victory in one of the 100-mile dirt track races. Parma, Michigan's Brian Tyler has four 100-mile dirt track wins between Springfield and DuQuoin and could become the 14rh driver to win on all three fairground dirt ovals with a win at the Indiana fairgrounds. Two-time (1991 & 1993) Hoosier Hundred winner Jeff Swindell is expected to return driving for the Carl Edwards-RE Technologies team.
Olney, Illinois pilot Levi Jones is a two-time pole sittter for the Hoosier Hundred and the defending USAC Silver Crown champion. He led 99 and 3/4 laps of the 2006 race before being passed by teammate Josh Wise. He should be joined by fellow Illini Randy Bateman of Murphysboro, Zach Daum of Pocahontas, Elkhart's Chris Urish and perennial championship contender A.J. Fike of Galesburg. It is unknown at press time if Indy 500 veteran and 1998 Hoosier Hundred winner Donnie Beechier of Springfield will return as an entrant.
The 2011 Hoosier Hundred continues a tradition of championship auto racing at the Indiana State Fairgrounds beginning in 1903 when Barney Oldfield turned the first mile a minute lap. Auto racing competition on the flat oval picked up steam in 1953 when Indianapolis Motor Speedway Safety Director J0 Quinn and local businessman Roger Wolcott promoted the very first Hoosier Hundred in 1953 a race many old timers swear is the best championship race in history. Many winners of the Wolcott Cup also appear on the Borg Warner trophy at the Indianapolis Motor Speedway, including Bob Sweikert, Jimmy Bryan, A.J. Foyt, Al Unser, Parnelli Jones and Mario Andretti. When the Silver Crown Series became a separate division in 1971, driver such as Pancho Carter, Tom Bigelow, Gary Bettenhausen, Jack Hewitt and Jeff Swindell added their names to the hall of fame winners list of the Hoosier Hundred.
Practice for the 2011 Hoosier Hundred begins at 5 p.m. eastern with qualifications at 6 and racing at 7 p.m. UMP Modifieds join the USAC Silver Crown cars for the second Indyana Classic, Ken Schrader is the defending champion. Tickets are on sale now at Ticketmaster and by calling Track Enterprises at 217-764-3200.