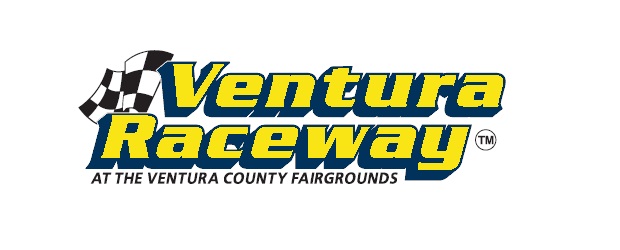 by Cliff Morgan
Thirty three VRA Sprint Cars and drivers signed into the pits all with the hope to be the team to take the $3,000 winners check in the second of three All Coast Challenge Races for VRA 360 Sprint Cars. All the top drivers were there and all gave it there best shot. In the end it was VRA past champion and current point leader Greg Taylor who showed them the way. Taylor started tenth in the field of 20 cars in the 30 lap feature, but by lap seven he had passed early race leader Josh Ford. He then went on to lead the rest of the race that saw 16 of the finishers on the lead lap. Three cars were one lap down and only Cory Kruseman did not finish the event going off the track on lap 25. Following Taylor to the line were Josh Ford, Richard Vanderweerd, Brian Camarillo and Johnathon Henry. The good car count saw three heat races run with wins going to Brent Camarillo in heat one, Markus Niemela in heat two, Richard Vanderweerd in heat three and Brian Camarillo in heat four. One Semi Main was run with Brody Roa taking the win. Derek Buckley, Tom Hendrix and Tom Harper joined him taking the final transfer spots for the main event. The win by Taylor in this special All Coast Challenge Series race puts him out front in the point race for this prestigious championship for the series within a series. With one race to go on October 29, Taylor leads Johnathon Henry by 40 points and Derek Buckley by 65 points and Josh Ford by 105 points. His win also keeps him out front in the regular season VRA point race by 355 points over Josh Ford. Ventura Raceway and all the VRA drivers and crews want to give a special thanks to Mike Grosewendt of All Coast Construction for sponsoring this event and series.
The Second Battle of the Beach for USAC versus VRA Midgets proved to be another great race. With 24 cars signed into the pits and all of them taking the green flag for the 30 lap feature the fans in attendance knew that the race would be one not to miss. Josh Lakatos who has raced hard here on many occasions finally got his first USAC Midget win at Ventura as he started outside front row and went on to dominate the race leading all 30 laps. VRA Midget driver Brent Camarillo tried desperately to catch him to no avail and finished a strong second. Cory Kruseman took third to maintain his point lead in the Battle at the Beach Series as well as the VRA Midget Series. Fourth place went to Robby Josett with fifth going to Greg Bragg. There were a number of early race incidents that took four cars out of the event. Once the race got going it race fast and furious to the end. Sean Dodenhoff had the hardest crash of the evening as he flipped his number 9D midget in turn three on lap 26 bringing out a short red flag condition. There were three heat races competed on Saturday with wins going to Cory Kruseman in heat one, Brent Camarillo in heat two and Josh Lakatos in heat three.
USAC Ford Focus Midgets and Junior Ford Focus Midgets were also on hand Saturday night. Wins in the Junior Ford Focus division went to Parker Colston who took the one heat race and then went on to end Cole Custer's domination of feature wins in taking the 20 lap main event. Finishing second through fifth were Katlynn Leer, Zac Bogner, Cole Custer and Christine Breckenridge. Brennan Rogers who had finished second on the track had his car fail post race inspection taking him out of the final results. Nonetheless, the VRA Junior Midget champion and current point leader, who was making his first Focus start, drove a great race and deserves credit for his effort. In the regular Ford Focus Division, the heat race wins went to Jett Davison in heat one and Wally Pankratz in heat two. The 20 lap feature went to Nick Carlson followed by Wally Pankratz, Casey Martinez, Tyler Dolacki and Jet Davison
VRA Go Karts were the final group racing Saturday night. Two heat races were run with wins going to George Ito and Cody Nigh. The feature was a hard fought win by James Locy followed by Ken Ito,
David Pankratz, George Ito and Tyler Stover.
Ventura Raceway now takes a two week break as special events are held at the Ventura County Fairgrounds. We will return to racing on Saturday July 16, with a full program of racing action featuring VRA Sprints, VRA Midgets, Ford Focus Midgets, Junior Ford Focus Midgets, VRA Sport Compacts and VRA Go Karts.