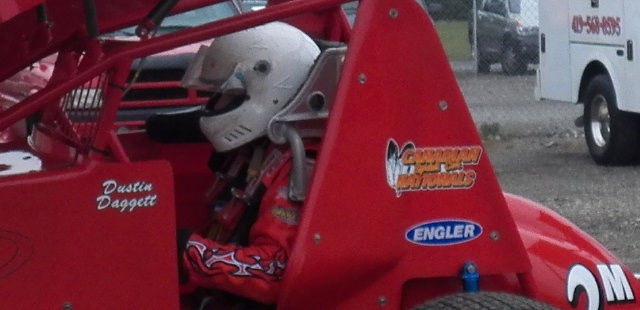 From Crystal Raceway/Bob
Dustin Daggett has been nearly invincible at Crystal Motor Speedway in recent seasons with a wing overhead on his sprint car. Tonight he ran his first ever wingless sprint event, started 7th, took the lead on lap four and went on to capture the 20 lap feature for the Michigan Traditional Sprints. Daggett survived two red flags and several yellows. Chasing Daggett was Gregg Dalman up from 12th, Don Smith from 14th, Hawk and Nic Rodgers.
Separate red flags came out for a tumble by Don Champlin and John Watson. Both drivers escaped injury.
Full results to follow.