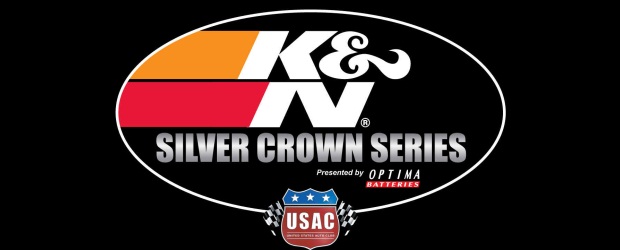 From USAC
Terre Haute, IN……..Extreme heat and deteriorating track conditions which resulted in an aborted start forced postponement of Sunday afternoon's First Financial Bank "Sumar Classic 100" at the Terre Haute Action Track. The United States Auto Club, after extensive efforts to prepare a track suitable for racing, will now seek an alternate date to conduct the event. USAC extends its sincerest appreciation to the fans and participants who supported this event and will announce a rescheduled date when it is firm. "We obviously are sorry that Saturday night's heavy rains in the Terre Haute area presented some difficult challenges for us all and we are dedicated to giving our fans the most competitive event possible," said Jason Smith, USAC Executive Vice-President. "Unfortunately, we were prepared for a great event before the heavy rains created circumstances which led to this postponement. This decision was made in the best interest of safety for our participants
and
fans." Levi Jones posted the fastest qualifying time prior to the cancellation. Thomas Meseraull escaped injury in a flip on the aborted original start.
TRAXXAS USAC SILVER CROWN RACE RESULTS: July 3, 2011 – Terre Haute, Indiana – Terre Haute Action Track – "Sumar Classic 100" presented by First Financial Bank
QUALIFICATIONS: 1. Levi Jones, 10, Stewart-22.205; 2. Bryan Clauson, 22, Stewart-22.263; 3. Kyle Larson, 71, Kunz-22.851; 4. Shane Hollingsworth, 20, Nolen-22.863; 5. A.J. Fike, 3, RFMS-23.042; 6. Tracy Hines, 16, Lightfoot-23.130; 7. Chris Windom, 5, Baldwin-23.424; 8. Jeff Swindell, 99, Edwards/RE-23.566; 9. Derek Hagar, 91, Hagar-23.634; 10. Bud Kaeding, 29, BK-23.713; 11. Jerry Coons Jr., 27, RW-23.868; 12. Thomas Meseraull, 97, SC-23.942; 13. Jon Stanbrough, 37, Indiana Underground-24.087; 14. Mike Hess, 39, Aqualini-24.098; 15. Dave Darland, 56, Foxco-24.156; 16. Brad Kuhn, 17, RW-24.218; 17. Todd Kane, 63, DePalma-24.287; 18. Brian Tyler, 21, Team 6R-24.633; 19. Zach Daum, 50, Daum-24.742; 20. Russ Gamester, 51, Gamester-24.916; 21. Craig Dori, 38, Shoestring-25.121; 22. Tanner Swanson, 23, Team 6R/TK-25.123; 23. Randy Bateman, 55, Bateman-NT; 24. Shane Cockrum, 114, Hardy-NT; 25. Kellen Conover, 76, Conover-NT.
FEATURE: (100 laps) Postponed to a date yet to be announced due to deteriorating track conditions.
—————————————-
**Meseraull flipped on the original start of the race.
NEXT TRAXXAS USAC SILVER CROWN RACE: July 28 – Indianapolis, IN – Lucas Oil Raceway at Indianapolis – "J.D. Byrider 100"