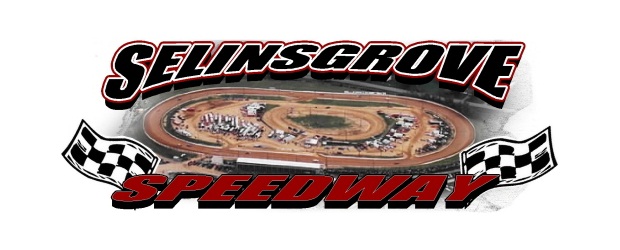 By Steve Inch
SELINSGROVE, Pa. – The Third Annual Jeff's Auto Body & Recycling Center
Driver & Fan Appreciation Night this Saturday, July 16, at Selinsgrove
Speedway will offer even more giveaways for the fans than before plus bonus
money for this week's winners of the 358 sprint car, late model, pro stock,
and roadrunner feature events. Race time is 7:30 p.m.
Jeff and Kathy Kurtz, owners of Jeff's Auto Body & Recycling Center in
Paxinos, announced the 25-lap 358 sprint car and late model features will
each pay $2,000 to win. The 15-lap pro stock feature will pay $500 to win
while the winner of the 12-lap roadrunner feature will earn $200.
With track gates scheduled to open at 5 p.m., the first 700 general
admission adults/students and first 400 pit admissions will receive a
voucher for either a free hamburger, hot dog, french fry or slice of pizza
at the speedway's concession stands. Plus, there will be eight grand prize
gift card sets (Weis, Sheetz, Wal-Mart) valued at $300 each given away to
adults and four Nintendo Wii game systems to kids through ticket drawings
courtesy of Jeff's Auto Body & Recycling Center.
"Kathy and I really enjoy putting this together for the fans and drivers,"
said Jeff Kurtz. "Each year it seems to be getting bigger and better. This
is our way of showing our appreciation to everyone in racing who also
supports our business."
A driver autograph session will take place behind the speedway's covered
grandstand prior to the start of Saturday's racing events.
"Jeff and Kathy are great ambassadors of dirt track racing in general and
Selinsgrove Speedway in particular," said speedway communications director
Steve Inch. "When we started this season without a point fund sponsor for
the late model division, Jeff and Kathy graciously stepped forward and
offered their support. We truly appreciate all of their generosity
throughout the season and look forward to this special night of racing each
year."
Jeff's Auto Body & Recycling Center, located at 5446 Snydertown Road, has
been serving the Susquehanna Valley with comprehensive auto body,
collision, and repair services since 1978. There's also a recycling center
at the facility where scrap metals can be disposed.
Following the double sprint car features last Saturday night, three-time
winner Blane Heimbach of Selinsgrove has taken the lead in the A&A Auto
Stores 358 sprint car standings by 100 points over one-time winner TJ
Stutts of Liverpool.
In the Jeff's Auto Body & Recycling Center late model standings, one-time
winner Jim Yoder of Selinsgrove holds a 175-point lead over defending
champion and five-time winner Jeff Rine of Danville. With Rine's next win,
which will mark his 70th career at the track, he will become the division's
new all-time career winner at Selinsgrove. He is currently tied with Bobby
Croop of Nescopeck at 69 wins.
Defending champion and seven-time winner AJ Hoffman of Richfield has a
440-point lead over three-time winner Jason Smith of Williamsport in the
Salem RV Center/Byers Built Engines pro stock division.
Ironically, 440 points also separate the top two drivers in the Collier
Paving & Construction roadrunner standings with three-time winner Bob
Bussey of Northumberland leading defending champion and three-time winner
Ricky Bender of Jolliett.
Selinsgrove Raceway Park will present a program of go karts, micro sprint
cars, and lawn tractors at 7 p.m. Friday, July 15. Defending champion Todd
Hoover of Mt. Pleasant Mills leads the Selinsgrove Ford micro sprint car
standings by 40 points over Tyler Snook of Beavertown.
For the latest news, results, and race status, visit
selinsgrovespeedway.com or follow us on Twitter and Facebook. The speedway
office can also be reached at 570.374.2999.