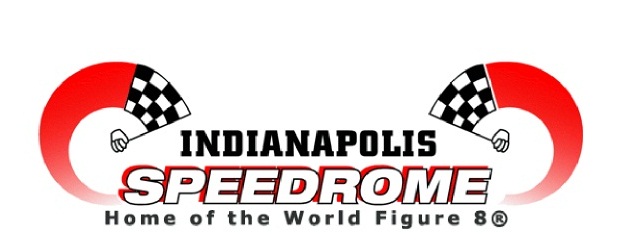 Bryant Heating and Cooling Indianapolis Speedrome®
Indianapolis, Indiana
July 11, 2011
You can get your mid-week racing fix early as the United States Auto Club Midgets visit the Bryant Heating and Cooling Indianapolis Speedrome® on Tuesday night July 12th. This IUPUI Elite 8 Midget Series has races set for the USAC Mopar D1 Midgets, Ford Focus Midgets, and Focus Young Guns in a rare Tuesday appearance. Some of the best and brightest rising stars in open wheel racing are climbing the motorsports ladder each week in these divisions. See tomorrow's champions grow their resume right in front of your eyes. Practice begins at 5:30pm with racing getting underway at 7pm.
The action has been intense and thrilling so far this season in United States Auto Club competition. Last week saw Columbus, Ohio's Bryan Nuckles earn his second straight and second career feature victory in the USAC Mopar D1 Midget series. Both wins have come at the Bryant Heating and Cooling Indianapolis Speedrome®. He led the final 25 circuits of the 50-lap main event in his Columbus Motor Speedway sponsored Beast/Ford Midget. Mario Marietta led the first 25 laps and finished second ahead of Morgan Nelson, Jake Blackhurst and Caleb Armstrong.
North Carolina racing aces Nick Drake and Cole Custer both scored feature victories during last week's IUPUI Elite 8 Midgets Series program. Drake led all 50 laps of the USAC Midwest Ford Focus feature in his Haas Automation Beast Midget. Ross Rankine finished second ahead of Nick Hamilton, Jessica Bean and Jarett Andretti. Custer passed early leader Jared Irvan on lap 23 and led the final eight laps of the Focus Young Guns feature in his Haas Automation Beast Midget. Irvan, son of NASCAR star Ernie, finished second in his first Speedrome start ahead of Sam McGhee, Bryant Dawson and Stevie Kuhn.
The Bryant Heating and Cooling Indianapolis Speedrome® is proud to welcome back the USAC Mopar National Midget Series 100 presented by Pure Power Technologies and UAW on Friday July 29th. Tickets are on sale for this tremendous event. These adult general admission is just $15 with children ages 6-11 just $6 while kids 5 & under are free. You can charge by phone at (317) 353-8206 or stop in the Speedrome pit office on the night of any racing event. This ticket price is the best price in the country to see these USAC Mopar National Midget series speedsters in action. We are very excited to have them here. The Speedrome has hosted 487 USAC sanctioned events which is far and away more than any other track in the world.
USAC MOPAR D1 MIDGET POINTS – 1 Jake Blackhurst 296, 2 Taylor Ferns 273, 3 Bryan Nuckles 224, 4 Ali Jackson 219, 5 Kyle O'Gara 217, 6 Morgan Nelson 200, 7 Mario Marietta 179, 8 Kyle Hamilton 173, 9 Dave Fuhrman 142, 10 Davey Ray 134
USAC MIDWEST FORD FOCUS POINTS – 1 Ross Rankine 558, 2 Toby Alfrey 369, 3 James Robertson 352, 4 Jessica Bean 347, 5 Jarett Andretti 332, 6 Nick Drake 324, 7 Tyler Shullick 307, 8 Joey Greening 247, 9 Nick Hamilton 239, 10 Patrick Bruns 202
USAC MIDWEST FOCUS YOUNG GUNS POINTS – 1 Sam McGhee 471, 2 Stevie Kuhn 367, 3 Cooper Coluse 257, 4 Emma Gray 151, 5 Tyler Shullick 137, 6 Adam Thomason 114, 7 Mikell McGee 113, 8 Justen Garmenn 105, 9 Michael Fanelli 99, 10 Cole Custer 67
The Bryant Heating and Cooling Indianapolis Speedrome® is located at 802 South Kitley Avenue in Indianapolis, Indiana 46219 and proudly in the community and the historical district of Irvington. To view more, log on to our record-breaking web site www.speedrome.com or follow us on Facebook and Twitter. The track hotline is (317) 353-8206 or you can e-mail us at info@speedrome.com.