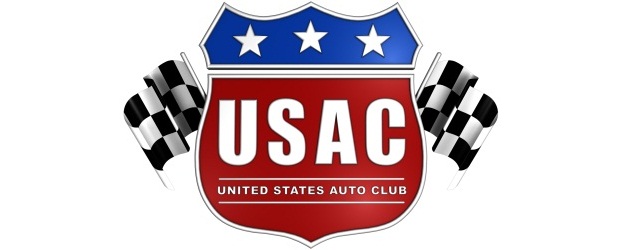 By Dick Jordan
Tony Hunt of Lincoln, Calif. sits atop both the 2011 AMSOIL USAC Western and Western Classic Sprint car standings headed into an August 5 Western Classic race at Silver Dollar Speedway in Chico, Calif. The next AMSOIL Western Sprint race is August 27 at Toyota Speedway at Irwindale, Calif.
Hunt's lead in the Western series stands at just two points over Audra Sasselli after he won Friday night's 50-lapper at Meridian (Idaho) Speedway and finished fourth at the same track in Saturday's 50-lapper. The top-five Western point leaders are separated by just 14 points!
Hunt led wire-to-wire in Friday's AMSOIL Western and Young Automotive Rocky Mountain feature at Meridian. He was trailed by Johnny Geisler, Cody Gerhardt, Luis Ramos III and fast qualifier Mike Murgoitio. Sasselli was seventh and Rocky Mountain point leader Ryan Burdett was eighth. Hunt piloted the Ebay Motors/Metal Works Beast/Schwanke to the win
Murgoitio, of Meridian, scored a hometown victory Saturday night. Murgoitio passed Bryan Warf on lap 39 and led the final 12 circuits to beat Warf, Tim Skoglund, Hunt and fast qualifier Ramos. Skoglund led the opening lap of the race.
AMSOIL USAC WESTERN SPRINT CAR SERIES POINT STANDINGS
1-Tony Hunt-445, 2-Audra Sasselli-443, 3-Cody Gerhardt-439, 4-Tim Skoglund-435, 5-Luis Ramos III-431, 6-Scott Pierovich-267, 7-Johnny Geisler-210, 8-Geoff Ensign-199, 9-Mike Murgoitio-193, 10-Tim Barber-177.
USAC WESTERN CLASSIC SPRINT CAR SERIES POINT STANDINGS
1-Tony Hunt-411, 2-Geoff Ensign-347, 3-Shauna Hogg-340, 4-Tim Barber-338, 5-Scott Pierovich-311, 6-Audra Sasselli-245, 7-Jerry Kobza-242, 8-Cody Gerhardt-222, 9-Luis Ramos III-204, 10-Tim Skoglund-197.