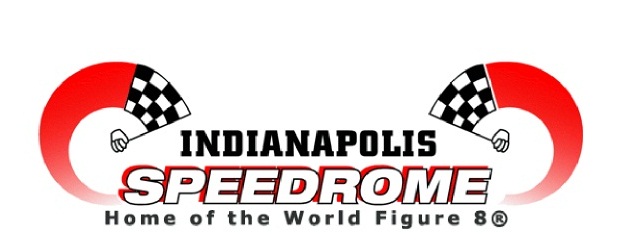 Bryant Heating and Cooling Indianapolis Speedrome®
Indianapolis, Indiana
July 19, 2011
Tune in to Speedrome Live Radio on XL950 presented by AT&T Advertising Solutions Thursday night at 6pm. Hall of Fame host Kevin O'Neal will get you up-to-date with all the latest news and talk to some of the great personalities who make the Bryant Heating and Cooling Indianapolis Speedrome® special. This week's guests include the legendary open wheel combination of Bob & Bobby East and USAC Developmental Series Director James Spink. These men will give fans some insight on the Pure Power Technologies & UAW 100 Mel Kenyon Classic July 29th for the USAC Mopar National Midget Series. You will also hear the exclusive announcement of the 2011 Speedrome Hall of Fame inductee on this radio program. You just never know who or what you will hear on Speedrome Live. You don't want to miss a thing!
Bob East is one of the most successful crew chiefs and chassis builders in open wheel history. Since 1988, East Enterprises has poured out an incredible amount of championship and feature winning BEAST race cars. Bob's unmatched mind for motorsports technology has been applied into Midgets, Sprints, and Silver Crown cars constructed for United States Auto Club competition. In the USAC Silver Crown Series alone, his BEAST cars have won the title every season since 1991. During his career so many top stars have driven his machines to victory including Jeff Gordon, Tony Stewart, Ryan Newman, Mike Bliss, and Jason Leffler just to name a few. But no offense to those racers, his prize pupil was and is son Bobby.
Bobby East has shot through the racing ranks like a bullet. At 16, he was the USAC Mopar National Midget Series youngest ever feature winner in 2001. Just 3 seasons later, he added the honor of youngest ever series champion at 19. His strong open wheel resume includes wins on every USAC level and type of car with major triumphs coming in the Hut Hundred and Turkey Night Grand Prix events. East has competed on the biggest stages in ARCA, NASCAR Nationwide, and NASCAR Camping World Truck Series. He has driven on those lofty levels for legendary names like Roush and the Wood Brothers. Bobby brings the USAC National Driving Championship point lead into the July 29th Mel Kenyon Classic. If he captures this title, he would score a ride in the Freedom 100 next year at the Indianapolis Motor Speedway.
James Spink has been involved in organizing a variety of events for young drivers to climb the motorsports ladder at the Bryant Heating and Cooling Indianapolis Speedrome®. Whether it was through his efforts as a Midwest touring series administrator for INEX Legends and Bandoleros or through his current role as USAC's Development Racing Series Director, James has guided racers towards a future in the sport. Spink is the overseer of the weekly USAC/IUPUI Elite 8 Midget Series at the Speedrome. That program consists of D1 Mopar Midgets, Ford Focus Midgets, and Focus Young Guns. James will give us a recap on those classes as well as the upcoming USAC Mopar National Midget Series race on July 29th.
AT&T Advertising Solutions presents Speedrome Live Radio on XL950 Upcoming Broadcast Dates
July 21, 28
August 3, 11, 18, 25
September 1, 8, 12
Plus the entire Pure Power Technologies & UAW World Figure 8® Championship on September 10
AT&T Advertising Solutions is all about connecting consumers with businesses when they're ready to buy. With their full-suite of advertising products and services, they create more opportunities than ever to increase your presence in the marketplace thus driving customers toward your company. Explore their products and discover the incredible value on www.adsolutions.att.com. Whether local, regional, or nationwide AT&T Advertising Solutions can help you.
The Speedrome would also like to thank our great sponsorship partners. Without them, this would not be possible. Thanks to AT & T Advertising Solutions, Bryant Heating & Cooling Systems, Circle City Pyrotechnics, Dad's Truck & Auto, Direct Delivery, EMAS Ambulance Service, Habegger Corporation, Ivy Tech Community College, Jackson Oil & Solvents, Jerry Steele Auto Sales, Jonathan Byrd's Cafeteria, Indianapolis Rack & Axle, Kenny's Auto Sales, Lawrence Towing, Mike Heimel Auction Service, OmniSource, Pepsi, Peters Auto Service, Pure Power Technologies, St John Signs & Designs, Thirsty Turtle Tavern. United Auto Workers, and Westside Auto Salvage & Recycling.
The Bryant Heating and Cooling Indianapolis Speedrome® is located at 802 South Kitley Avenue in Indianapolis, Indiana 46219 and proudly in the community and the historical district of Irvington. To view more, log on to our web site http://speedrome.com/ or follow us on Facebook and Twitter. The track hotline is (317) 353-8206 or you can e-mail us at info@speedrome.com.
printerfriendly version