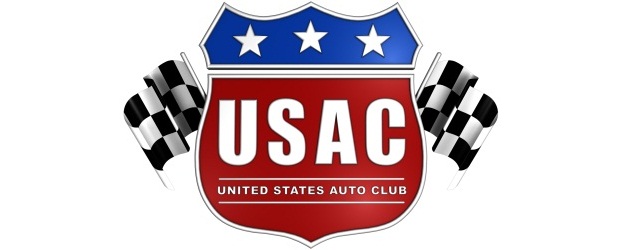 By Dick Jordan
The 2011 battle for the Mopar USAC Western Midget championship returns to Cory Kruseman's "home" track Saturday and he hopes to protect his 42-point lead over David Prickett at Ventura (Calif.) Raceway.
Prickett, of Fresno, Calif., led all 25 laps to win Thursday night's Mopar USAC Western Midget race co-sanctioned by BCRA at Silver Dollar Speedway, part of the Chico, Calif. track's 58th "Gold Cup Race of Champions" event. Prickett and his NLMS/DPR Spike/Van Dyne were trailed at the checkered flag by Kruseman, Shane Golobic, Matt Streeter and Michelle Decker.
Rains fell immediately after practice at Bakersfield (Calif.) Speedway Saturday night, forcing cancellation of the track's USAC "tripleheader" racing program featuring the USAC Western Midgets, Ford Focuses and Focus Young Guns.
Kruseman has a victory and two thirds in three Ventura Midget starts this year, while Prickett has been unable to crack the "top-10" at the one-fifth mile dirt oval. Third-ranking Jonathan Henry won the last USAC Western Midget race at Ventura.
USAC MOPAR WESTERN MIDGET POINT STANDINGS
1-Cory Kruseman-488, 2-David Prickett-446; 3-Johnathan Henry-418, 4-Cody Swanson-398, 5-Jake Swanson-367, 6-Scott Pierovich-300, 7-Connor Kassik-219; 8-Chris Ennis-202, 9-Randi Pankratz-152, 10-Austin Smith-100.