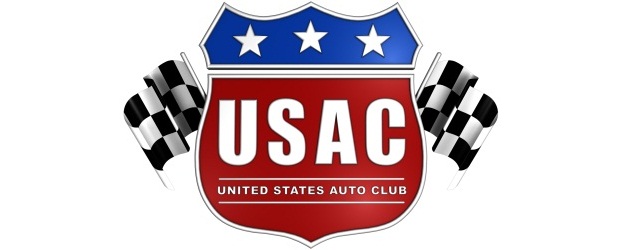 By Dick Jordan
Bryan Clauson of Noblesville, Ind. mathematically locked up his second consecutive USAC National Drivers Championship Saturday night, finishing sixth in the USAC AMSOIL National Sprint car finale at Giant Chevrolet Kings Speedway in Hanford, Calif. The final event in the 2011 NDC is the November 24 "Turkey Night Grand Prix" Midget race at Toyota Speedway at Irwindale, Calif.
Drivers Chris Windom, Levi Jones and Kyle Larson enter the finale separated by just eight points for the runner-up spot in the final standings. Jones bolted past Larson to third in the points after winning Saturday's race at Hanford.
Windom's worst of his 25 top finishes this year is an eighth, while Jones' worst of 25 is a sixth and Larson's worst is a 10th, so a Larson victory at Irwindale could be huge, since a driver's best 25 finishes count toward the final tally.
Year-end prizes for the USAC National Drivers Championship will be distributed at the December 9 "Night of Champions" USAC National Awards Banquet in Indianapolis, Ind.
USAC NATIONAL DRIVERS CHAMPIONSHIP STANDINGS AND PROJECTED PAYOUT, BASED ON CURRENT STANDING:
1-Bryan Clauson-1,056 ($40,000); 2-Chris Windom-1,024 ($20,000); 3-Levi Jones-1,022 ($15,000); 4-Kyle Larson-1,016 ($12,500); 5-Tracy Hines-991 ($10,000); 6-Bobby East-942 ($7,500); 7-Jerry Coons Jr.-921 ($5,000); 8-Hunter Schuerenberg-864 ($3,000); 9-Jon Stanbrough-854 ($2,000); 10-Darren Hagen-824 ($1,000).