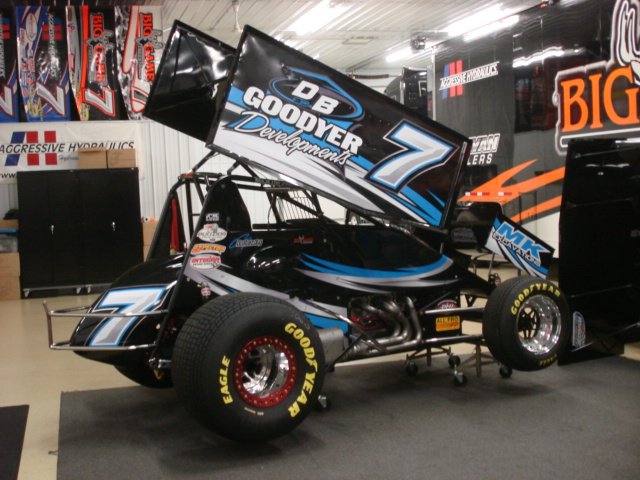 From Dollansky Racing
After nearly recording a victory at the first race in Australia, the D&B Goodyer Developments #7 team was back in action the following day at Mountain Dew Ice Raceway in Hobart, Tasmania.
Arriving a few minutes after the cut-off time put the team in an early hole to start the evening as they were forced to start at the back of heat competition. The adversity would not affect Dollansky however as he motored from row four to finish 2nd in both heat races.
Strong performances in the heats meant 'The Crowd Pleaser' was high point man for the main event. In the A-Main Dollansky ran towards the front and was narrowing the gap between himself and the leader as the laps winded down. The Elk River, Minnesota native came close to passing for the lead on the last lap but finished 2nd behind Jamie Bricknell.
The D&B Goodyer Developments #7 team returns to action on January 18th at Avalon Raceway in Geelong, Victoria.