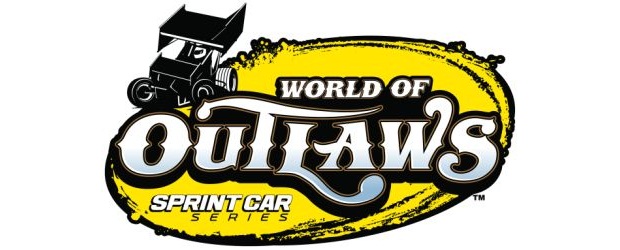 From the World of Outlaws
BARBERVILLE, Fla. – Feb. 17, 2012 – Mother Nature was a villain Friday night at Volusia Speedway Park.
A couple of rainstorms washed out the World of Outlaws season opener in Barberville, Fla., shortly after qualifying had concluded at the 41 st annual UNOH DIRTcar Nationals Presented by Summit Racing Equipment. Tomorrow's race will remain as scheduled with Friday's event set to resume on Sunday afternoon. Hot laps begin at 12:30 p.m.
"It's always disappointing to have that happen, but there's nothing you can do about Mother Nature," twenty-time World of Outlaws champion Steve Kinser said. "There is always tomorrow."
Kinser and 36 other premier drivers qualified with Dale Blaney posting the fastest lap of 12.981 seconds. Joey Saldana qualified second best with a time of 12.983, Brian Ellenberger was third at 13.055, Brad Sweet fourth at 13.058 and Danny Lasoski rounded out the top five with a lap of 13.079 seconds.
However, as the event neared Opening Ceremonies, a storm dumped all over the track and the packed crowd. A couple of minor mists continued to dampen the facility during a four-hour delay. The track crew worked diligently and the racing surface was close to ready when the final storm ended the event around 11:30 p.m.
Tickets for the rest of the 41st annual UNOH DIRTcar Nationals Presented by Summit can be ordered online by clicking WorldofOutlaws.com/tickets, by calling 877-395-8606 or purchased at the track.