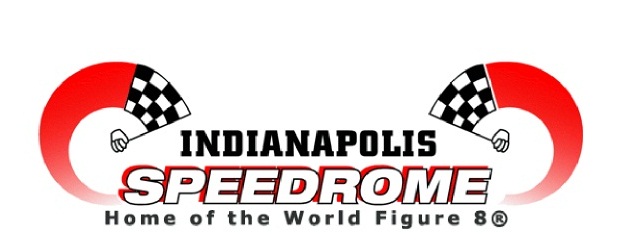 From Indianapolis Speedrome®
The Bryant Heating and Cooling Indianapolis Speedrome® has a colossal card of racing set for UAW "Pack the House" Opening Night Saturday April 7th. The iconic track on Indy's eastside is entering its eighth decade of motorsports competition with an astounding 10 main events including breathtaking 3 Figure 8 features and a buffet of preliminary treasures on the agenda. A recently added attraction is an autograph session and exhibition clash for the USSA Mel Kenyon Midget Series. We are proud to announce that this roster includes 2011 series champion Jessica Bean. Spectator gates open at 5pm on this grand evening with the first green from the AT&T Advertising Solutions flag stand flying at 7pm.
"My team is excited about making our first 2012 start of the season at the Indianapolis Speedrome® with the USSA Mel Kenyon Midgets," stated Jessica. The JBR team is taking to the Speedrome pavement to give the fans a sneak preview of the upcoming campaign. They also look to dial in their setup for the April 21st official Kenyon opener. "We are committed to the USSA Mel Kenyon Midget Series this year," she continued. "We are running their full schedule and going for another national championship as well as the Speedrome Challenge title." Jessica Bean is a name you will be hearing for years to come in racing. To learn more about this talented young lady and her team, you can log on to her website at www.jessicabeanracing.com.
The Speedrome has a rich and deep history with open wheel Midget racing. Since the track was built in 1941 it has hosted thousands of races for those cars. In addition to series namesake Mel Kenyon, the Speedrome Midget champion's roster includes Rich Vogler, Mack McClellan, Tom Bigelow, Michael Lang, John Andretti, Ted Hines, and Sondi Eden just to name a few. The fifth-mile was the location of NASCAR and IndyCar champion Tony Stewart's very first open wheel Midget feature victory in 1991 on his way to being the track's rookie-of-the-year. There has been a wealth of notable Midget moments in the past 7 decades and many new memories to be made. We are proud to have the USSA Mel Kenyon Midget Series racing at the Speedrome in 2012. For more information regarding the class contact Don Kenyon at (765) 482-4273 or Eric Bunn at (317) 413-9763. You can also visit www.kenyonmidgetracing.com.
2012 USSA Mel Kenyon Midget Series at the Bryant Heating and Cooling Indianapolis Speedrome®
Saturday April 7, 2012 (Exhibition Race)
Saturday April 21, 2012
Saturday May 12, 2012
Friday May 25, 2012
Friday June 15, 2012
Friday June 29, 2012
Friday July 13, 2012
Friday July 27, 2012
Friday August 3, 2012 is Track Championship Night for the Speedrome Challenge
2012 UAW "Opening Day" Extravaganza at the Indianapolis Speedrome®
Saturday April 7, 2012
10 Main Events including 3 Figure 8 Features
Stocks, Late Models, Roadrunners, Hornets, Hornet 8, Legends, Bandoleros, Roadsters, Kenyon Midgets
The first green flag waves at 7pm
The Bryant Heating and Cooling Indianapolis Speedrome® is located at 802 South Kitley Avenue in Indianapolis, Indiana 46219 and proudly in the community and the historical district of Irvington. To view more, log on to our web site www.speedrome.com or follow us on Facebook, Twitter, and LinkedIn®. The track hotline is (317) 353-8206 or you can e-mail us at info@speedrome.com.