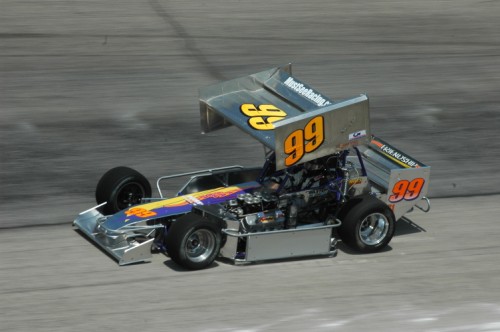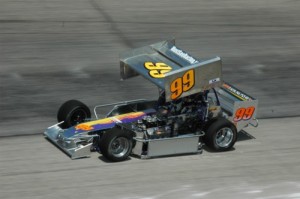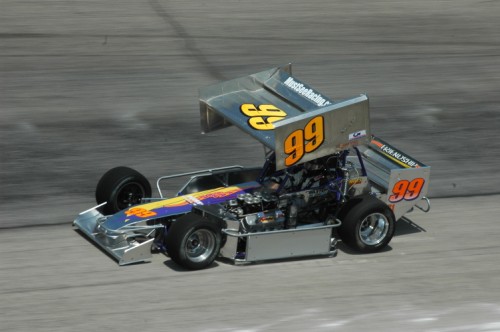 From David Sink

Winchester, IN – May 19, 2012 – Several teams from the TRUFUEL Must See Racing Xtreme Sprint Series and the BIOBASED.US Must See Racing Super Modified Series took advantage of an open practice session Saturday afternoon at Winchester Speedway.
Ten Sprint Cars and six Super Modifieds participated in the four hour practice session. In the MSRXSS practice, Rohnert Park , CA driver, Jo Jo Helberg set the fastest time of the day. His lap of 12.88 seconds was the quickest but unofficial. Sunday's 30 lap feature will pay $6,000 to win with an additional $500 bonus for fast time courtesy of BIOBASED.US as part of the ' Winners Circle Bonus '.
The Super Modifieds took to the high-banks of Winchester Speedway for the first time in twenty-two years in anticipation of Sunday's big 30 lap feature also paying $6,000 to win. Mexico, New York driver, Michael Barnes, lead all Super Modifieds with the fastest lap of the day with a 14.10 unofficial lap. Interestingly,it was the first time Barnes had ever turned a lap at the legendary speedway." I've always wanted to come to Winchester and I was so exited to get here. Its kind of similar to a place we run in Connecticut, Thompson Speedway.But this is definitely like no other. I watched the Sprint Car guys and imitated what they were doing. Once I figured out where to pick the throttle up and made some changes to the car, got a little quicker as the day went on. I hope the race is exciting for the fans tomorrow.
The only serious accident occurred when Brampton, Ontario, Canada driver, Dave McKnight, hit the turn three wall after a part broke on his Gary Morton owned #70 machine. " I'm fine " explained McKnight. " We had a part on the car break.Were not sure if it was the left front locator or a Heim end on the right front radius rod. We went down into three and the part broke and I had no steering and the car sailed into the fence " McKnight was unsure if he would be able to get the car repaired in time tomorrow's event. " We've had several guys offer their shops to us. We are just gonna take our time getting the car back together " concluded McKnight.
Sundays racing action begins at 2 p.m. with spectator gates opening at 10 a.m. Former multi-time USAC champion and former Indy 500 starter, Tom Bigelow, will serve as Grand Marshall. The Full Throttle Modifieds and Vore's Welding Front Wheel Drive Compacts will be part of the racing extravaganza. For More information go to www.mustseeracing.com or www.winchesterspeedway.com.