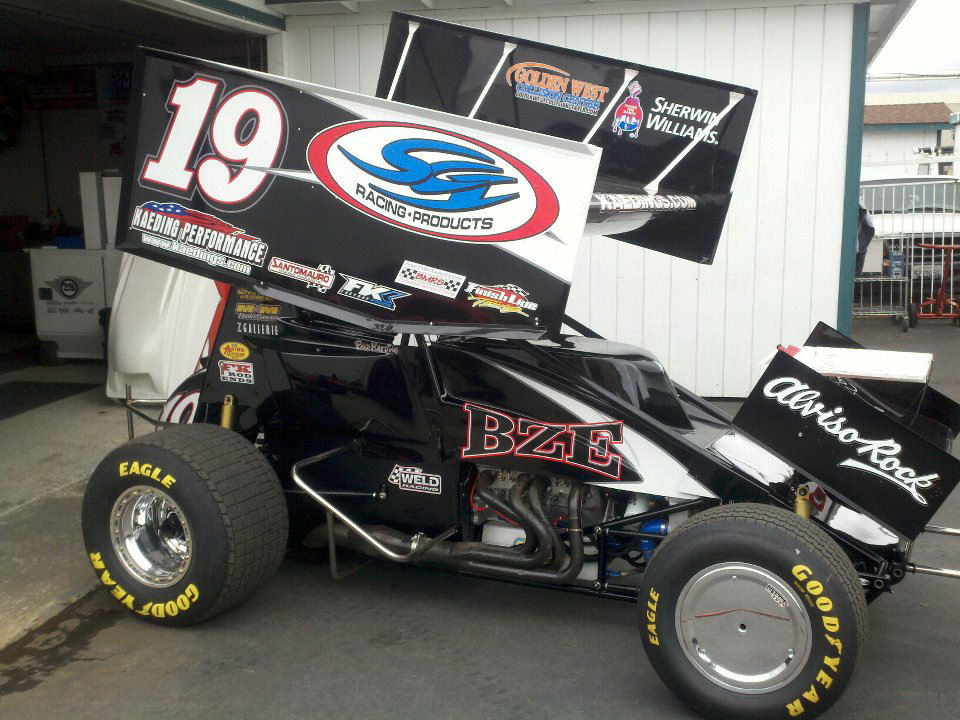 PETERSEN MEDIA
– Versatile driver, Bud Kaeding, spent his weekend in the mid-west competing with the USAC National Sprint Car Series and the USAC Silver Crown Series, and Kaeding posted a strong third place finish in the Silver Crown race.
Taking part in the inaugural "Hall of Fame Classic" at the Lucas Oil Raceway at Indianapolis, Kaeding flexed his muscle early as he timed in second fastest, and lined up on the front row of the 100-lap feature event.
"We were able to lay down a pretty good lap during qualifying," said Kaeding. "It put us on the front row, and you can't get much better then that."
Fellow front row starter, Kody Swanson, got the jump on Kaeding who fell back to third behind eventual winner, Bobby Santos.
Over the duration of the race, Santos checked out, but Kaeding kept his sites on second running Swanson.
"I could tell we were reeling him in late in the race, but I wasn't sure if I'd have enough laps to catch him and give him a run," said Kaeding.
As Kaeding used the last few laps to pressure Swanson, he was held back and grabbed the third spot aboard his BK Motorsports/Kaeding Performance/Alviso Rock No.29.
"It was a pretty solid in the crown car," Kaeding said. "It was a much nicer night than it was Friday night in Bloomington, IN."
Kaeding was referring to the USAC National Sprint Car event that he competed in Friday night at the tight confines of the Blooming Speedway in the "Larry Rice Classic".
The Campbell, CA driver timed in a dismal 22nd quick before going on to win his heat race, and transfer into the feature event.
Starting in the middle of the field, Bud had his issues, and was 23rd in the final run down.
Kaeding would like to thank Kaeding Performance, Sprint Car Innovations, Alviso Rock, BZE, Factory Kahne Shocks, Racing Optics, K&N Filters, Yak Graphics, ButlerBuilt, and Brown and Miller for their continued support.
ON TAP: Bud will now show his skills in a variety of cars this upcoming weekend as he will pilot his BK Motorsports No.29 machine in the USAC National Sprint Car race at the Terra Haute Action Track, then run the Silver Crown car at the Indy Mile on Saturday before flying to California and piloting the Brian Matherly owned, SCI No.19 winged 410 sprint car at the Calistoga ½ mile.
STAY CONNECTED: Stay connected with Bud by visiting www.budkaedingracing.com, www.facebook.com/budkaedingracing or following @Bud_Kaeding on twitter.