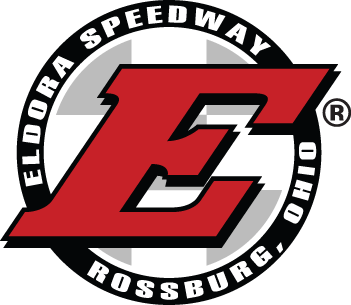 By Larry Boos
ROSSBURG, Ohio (May 23) – One of Eldora Speedway's busiest race nights of the year is on tap this weekend, as the historic .500 mile clay oval switches from its traditional Saturday night timeslot to Sunday evening for the holiday weekend. Four premier divisions of auto racing; Sunoco American Late Model Series (ALMS), NRA Sprint Invaders, UMP DIRTcar Modifieds and Eldora Stock Cars, will fill the card, and each division brings with it a significant storyline.
After an earlier season weather cancellation, Sunday's Johnny Appleseed Classic presented by Miller Lite chase will mark the debut of the Late Models to Eldora for 2012. And with the prestigious Dirt Late Model Dream by Ferris Commercial Mowers only two weekends later, it will mark the only opportunity for the teams to gain valuable track time prior to that rich payday.
Parity has become the key word for the tradition-rich Johnny Appleseed event, which traces back to 1970. Over the past 11 years, there have been ten different winners, with only Brian Ruhlman doubling up in 2002 and 2005. And, as irony would have it, Rick DeLong, who kicked off that run of wins in 2001, now fields the Late Model driven by Matt Miller, who picked up the victory last year for another team.
While the track time is paramount, Sunday's run also awards cumulative points towards the 2012 Sunoco sponsored ALMS title, as well as the 2012 Eldora Speedway Late Model championship. Jon Henry, the defending ALMS champion and defending Eldora co-champion with Ruhlman, will be bringing his current hot streak into Eldora, where he hopes to crack into victory lane for the first time.
Sunday will mark the first of five 2012 appearances for the NRA (National Racing Alliance) Sprint Invaders, who will share the sanctioning honors with the Michigan based Sprints On Dirt (SOD). A total of 34 drivers have collected wins over the 107 races to date, with Tim Allison atop that list at 14 wins. It has been since 2006 that Allison has cracked the hallowed Eldora limelight, but with Phil Gressman (13) and Kyle Sauder (11) knocking on his door, he will be seeking a strong run to protect that victory lead.
Sauder had a bold drive towards that top ranking in the late 90's and earlier part of the current millennium, but has not moved into a checkered flag position since 2002, so he is equally as hungry to take on all challengers this weekend. Butch Schroeder is the defending Appleseed event winner, and also serves as the most recent NRA winner; having triumphed in the Sprintacular event last October.
For the UMP (United Midwestern Promoters) DIRTcar Modifieds and Eldora Stock Cars, it will be their final opportunity to earn an invitation to race in front of the huge Feed The Children Prelude to the Dream crowd on Wednesday, June 6. Following Sunday's Appleseed Classic, the top 24 drivers in the 2012 cumulative points race will earn the right to compete at the Prelude, on the same night as over 25 nationally known drivers from NASCAR, NHRA, IndyCar and the World of Outlaws.
Joey Kramer currently heads up the Modified points tally, while Barney Craig sits atop the Stock Car field.
Event information and race tickets for Sunday's Johnny Appleseed Classic presented by Miller Lite, or other Eldora events including the Prelude and Dirt Late Model Dream, may be purchased online 24 hours a day at www.EldoraSpeedway.com or by calling the speedway office (937) 338-3815.